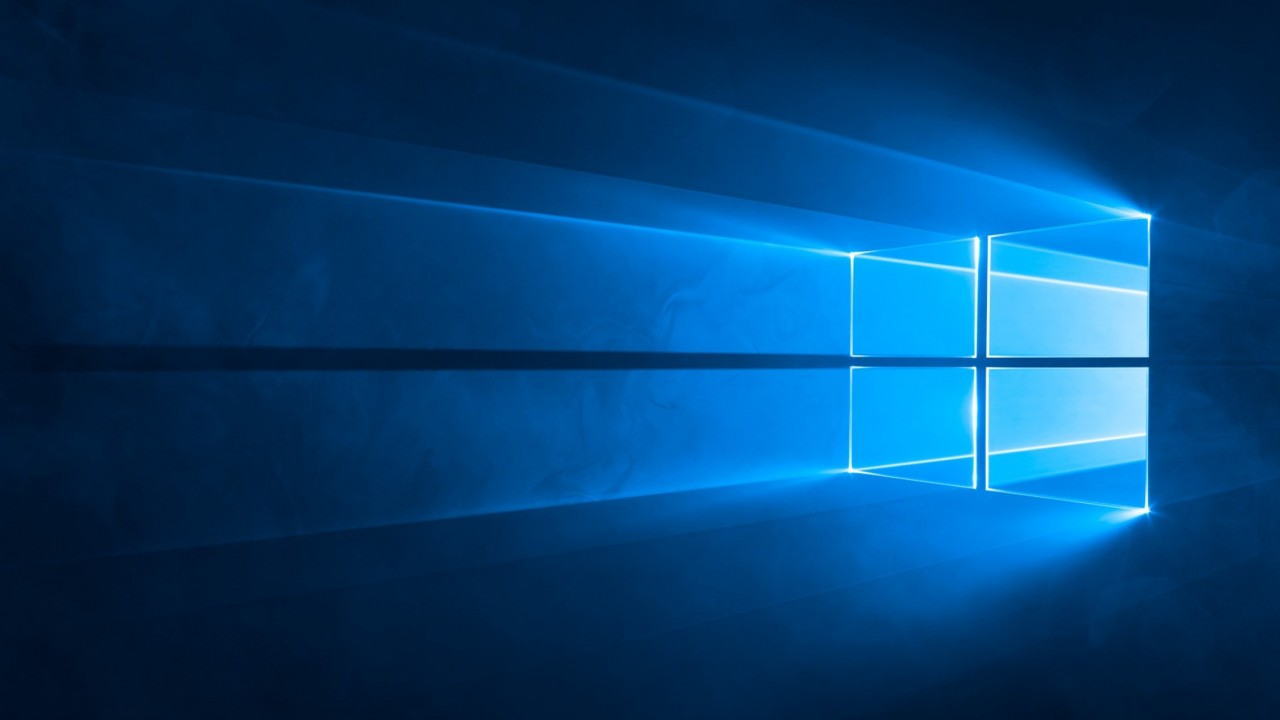 Windows 10 version 1809 was released yesterday for those that manually check for updates in the Windows 10 Settings app or use one of the manual options available on Microsoft's website here. October's Patch Tuesday, October 9th, will see the update roll out automatically via Windows Update to compatible devices.
There are no major new features in this feature update but there are many minor improvements and additions, although nothing that I would consider a 'must have'. Nevertheless, along with some fit and finish, the update should make using Windows a better experience. What follows isn't a complete list but includes what I think are the most significant changes for business users.
Your Phone App
Available now in Windows 10 version 1809 in preview form, the Your Phone app allows users to access recent photos and send SMS messages directly from their PC. The only requirements are that Android should be version 7.0 or higher and the Microsoft Apps 'app' must be installed on the phone. iOS users can only share URLs between PC and phone.
Snip & Sketch
A new screen clipping app and function replaces the Snipping Tool. You can access snip by pressing WIN+SHIFT+S and edit your clips in the Snip & Sketch app. The Snipping Tool is still included in Windows 10 but is now deprecated. There are still many different ways to take a screenshot on Windows devices, and you can learn how on this post.
Cloud Clipboard
Not enabled by default, the new clipboard experience allows users to copy more than one item into memory and even sync their clipboard to the cloud so that it's available on other Windows 10 devices. It's also possible to pin items so that they remain in the clipboard after a reboot or when clearing the contents of the clipboard. To access the new experience, first enable it in the Settings app and then press WIN+V instead of CTRL+C.
Search
The search box now shows additional information for local documents, providing links to open files, open the file locations, or copy full file paths. Download links are also provided for apps when searching online.
Changes to search in Windows 10 version 1809 (Image Credit: Russell Smith)
Bluetooth Devices Battery Life
Bluetooth devices are supposed to show remaining battery life in the Settings app. I haven't seen this with any of my Bluetooth peripherals however so its likely that this feature is only supported by certain devices.
Override Default Regional Format Settings
You can now edit the format settings for a selected region.
SwiftKey Included in On-Screen and Touch Keyboard
Need a bit of help completing a sentence or with spelling? SwiftKey is now part of the on-screen and touch keyboards.
Scale Text Separately from Display Scaling
You can now scale text separately from display elements. But unfortunately, text scaling can't be set differently for individual monitors, really limiting the usefulness of this feature for users who switch between displays.
Windows Update Uses Machine Learning
Windows Update learns when you are not using your device to install updates without interrupting your workflow. At least, that's the theory.
Cortana is Bigger and Better
When you open Cortana from the search box on the taskbar, you get a much bigger display with easier access to search and Timeline.
Microsoft Edge
There are many minor UI and usability improvements in Edge. Here are the most important:
Users can block media from automatically playing when a page is loaded.
The Settings menu has been redesigned with icons to look more like the Favorites hub.
There's also a redesigned toolbar for PDFs, including the ability to add notes.
When printing PDFs, you can choose the scaling: Actual size or Fit to page.
Your top sites are displayed in the Edge jump menu on the taskbar.
Web Authentication APIs are available for logging into websites using Windows Hello.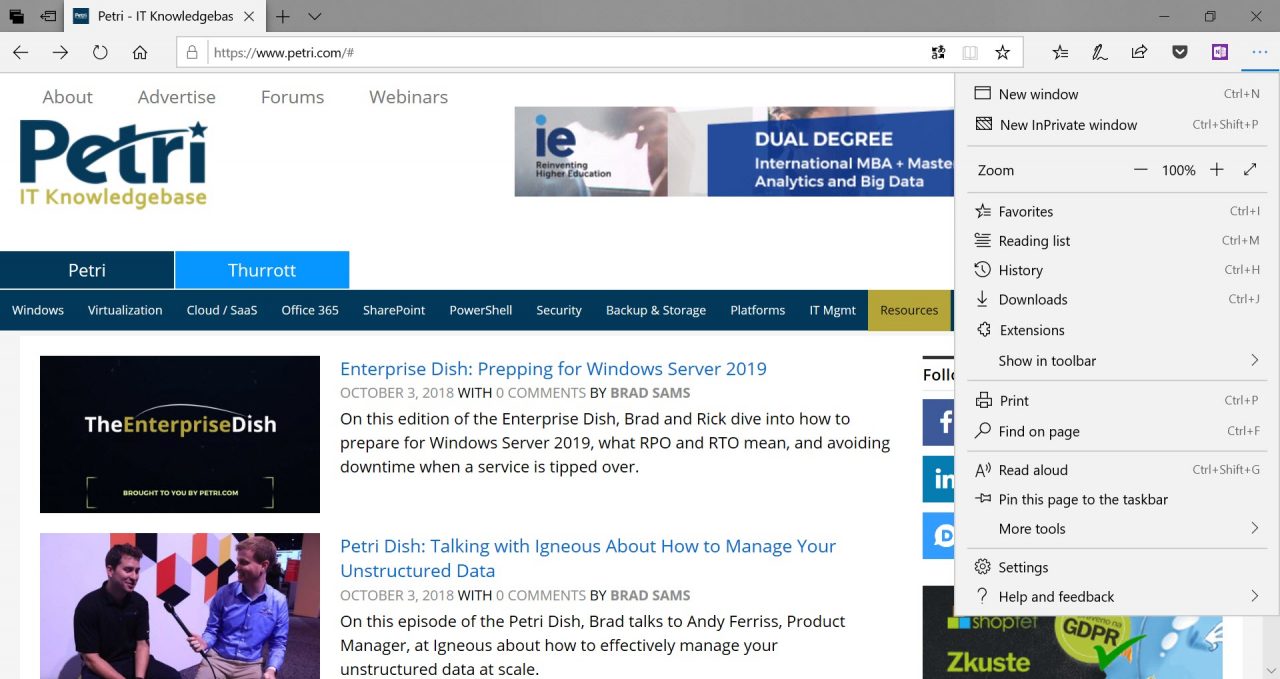 File Explorer Dark Theme
File Explorer and file selection dialogs have a dark theme.
Windows 10 Apps
In addition to Your Phone and Snip & Sketch, there are some changes to the inbox apps. Calendar now has a search feature. The Skype UWP app has a redesigned UI and new features. But best of all, Notepad supports Unix (LF) and macOS (CR) line endings, word wrap, find and replace, and the ability to zoom text.
And There's More…
For users who enable the Windows Subsystem for Linux (WSL), Open Linux Shell here will appear in File Explorer when you SHIFT + RIGHT CLICK whitespace. And finally, users logging in via Azure Active Directory and Active Directory with Windows Hello for Business can use biometrics to log in to remote desktop sessions.