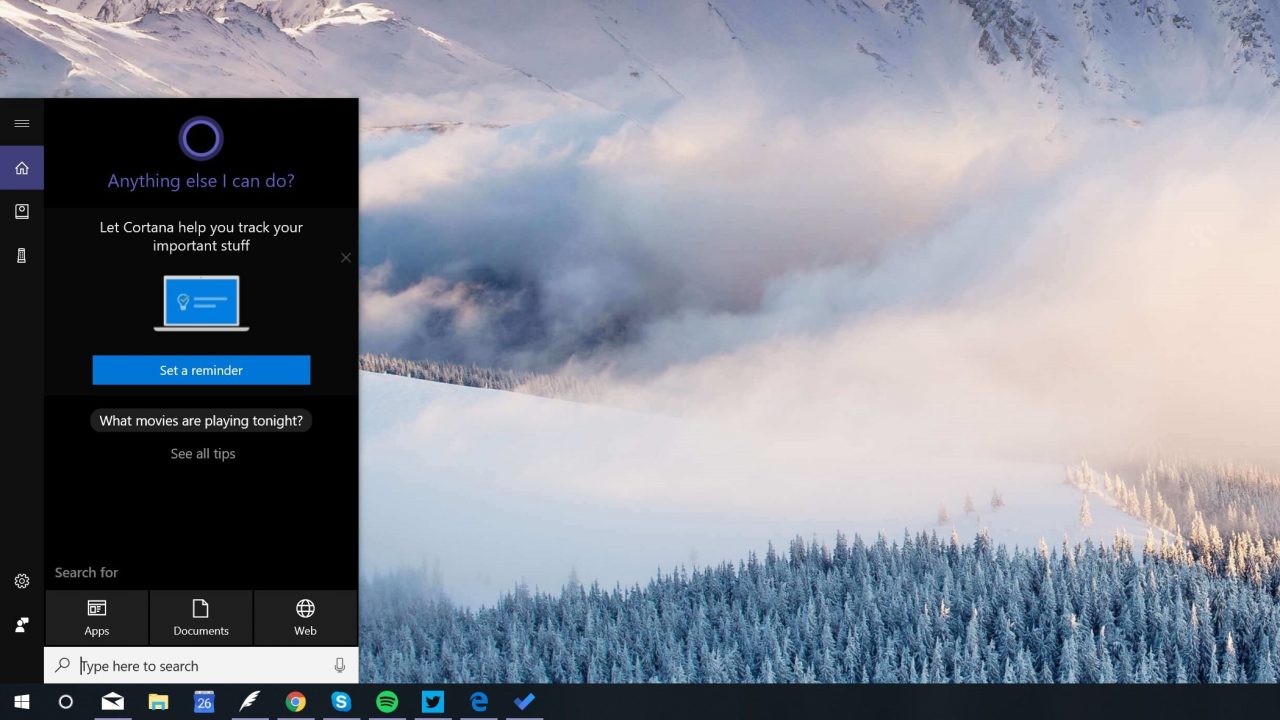 This week in Orlando, Microsoft held it's Ignite 2018 conference where the company announced updates to many of its products and also introduced new features as well. But one thing is becoming more clear after hearing about how the company is pushing ahead in the enterprise, Microsoft's path forward for Cortana is changing and I have an educated guess about where the platform will land.
For the consumer, Amazon, Google, and Apple have won. Each of those companies owns a piece of the pie in different ways but it's clear that Cortana, outside of Windows 10, will not see a wide adoption as a stand-alone product.
The Invoke that Microsoft built with Harman-Kardon didn't exactly ignite the world on fire and the thermostat sold by Johnson Controls called GLAS, also works with Alexa and Google Assistant. While fans of Cortana may be upset about the direction Microsoft is taking with this agent, it falls perfectly into how the company operates and makes complete sense from a business perspective.
Cortana, I believe, is going to become the 'queen' of the bots for Microsoft; an example of what is capable, being the best-in-class experience that you can build on top of Microsoft's digital services. Microsoft may continue to try to shove Cortana inside of its own services, but I don't see it grabbing a large foothold outside of Redmond software.
Microsoft is creating a white-label experience for any company to come and build their own digital assistant using its platform. The company showed this off briefly during the keynote on day 1 with BMW building it's own assistant and this is the exact future the company should be chasing.
AI and machine learning are part of the core of Microsoft, the company will never stop investing in these services as they power many of the current and future products that are coming down the pipeline. Cortana is the manifestation of this AI work, it's the most tangible part of the experience; even if Cortana isn't sold as a speaker at Best Buy, the underlying AI/ML work used to drive Cortana's experiences will still be developed as they are used by nearly every other product inside of Microsoft.
Cortana, in this way, is minimal overhead for Microsoft. Using Cortana, Microsoft can create a show-piece for any other company to build their own digital AI on the Microsoft stack that has all the functionality of Cortana but known by another name. BMW is doing this and Microsoft can sell this service to any other vendor who wants to spin up their own digital assistant, overnight.
It may not be the future consumers want for Cortana, but this fits perfectly into Microsoft's cloud model of selling its services. It's also the easiest way for the company to monetizes this stack: they don't need to be the digital assistant leader, they want to be the leader who is powering all the other individualized assistants.