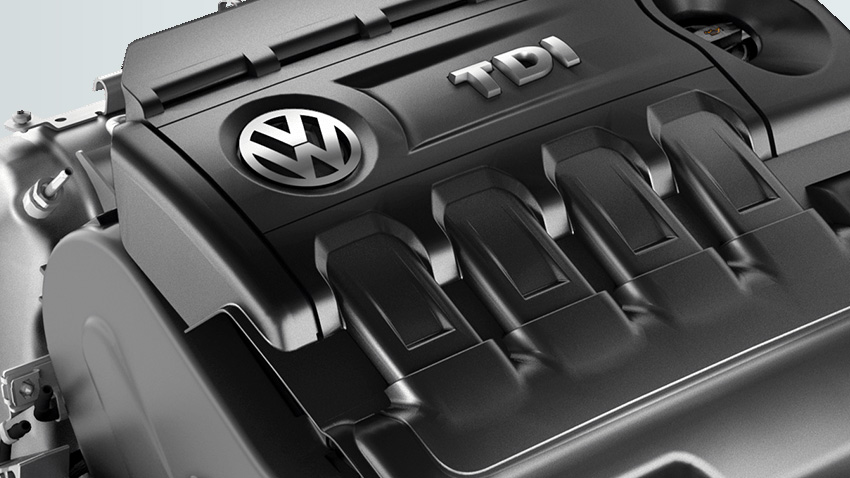 Volkswagen admitted late last week that it had defeated U.S. emissions testing in order to promote so-called "clean diesel" vehicles and surpass Toyota as the world's largest automaker. How did they do it? With software, of course.
"The charges here are truly appalling," Clean Air Watch president Frank O'Donnell said. "Volkswagen knowingly installed software that produced much higher smog-forming emissions from diesel vehicles in the real world than in pre-sale tests."
VW was found to have installed a software-controllable device in its U.S.-based diesel-powered vehicles–Beetle, Golf, Jetta, and Passat, plus the Audi A3–sold between 2008 and 2015 that detects when they are being tested for emissions. During that time, the software throttles back the emissions output of the vehicles so that they pass the stringent U.S. requirements. But when the vehicles are used normally, they emit up to 40 times the legal emission amount, placing high levels of pollutants into the air.
Volkswagen has sold almost 500,000 vehicles with this emissions-testing-defeating software, and has been ordered by the Environmental Protection Agency (EPA) to fix the cars at VW's expense. But this fix will be expensive, as it can't happen via a software change. Instead, VW have to make hardware changes to the affected vehicles, which will in turn impact their performance and fuel mileage. This will no doubt lead to a second round of expenses for the firm, when owners mount class action lawsuits against VW for ruining the trade-in and resale values of their cars.
Aside from revealing the phrase "clean diesel" to be an oxymoron, VW says it will set things right.
"The Board of Management at Volkswagen AG takes these findings very seriously," VW CEO Martin Winterkorn wrote in a public statement that I assume will be among his last in this position. "I personally am deeply sorry that we have broken the trust of our customers and the public. We will cooperate fully with the responsible agencies, with transparency and urgency … We do not and will not tolerate violations of any kind of our internal rules or of the law. The trust of our customers and the public is and continues to be our most important asset. We at Volkswagen will do everything that must be done in order to re-establish the trust that so many people have placed in us, and we will do everything necessary in order to reverse the damage this has caused."
Since making this admission, VW has halted sales of all new and used diesel vehicles in the United States, through model year 2015.
But the most interesting thing about this case, perhaps, is how VW was found out: A little-known non-profit organization called the International Council on Clean Transportation was hoping to scientifically prove that clean diesel vehicles were in fact clean, and viable alternatives to electric and hybrid vehicles. But in their 2014 tests in Europe, the VW vehicles were spewing noxious smog into the atmosphere.
Knowing the the United States has far more stringent emissions laws than does Europe, the group then tested U.S. versions of the vehicles, still convinced that they could make a case for clean diesel.
"We had no cause for suspicion," ICCT's John German told Bloomberg. "We thought the vehicles would be clean."
When measured by U.S.-based emissions testing equipment, the VWs all passed the test. But when measured on the open road during a 1,300 mile trip, the vehicles showed dramatically different results. Test Jettas exceeded emissions standards by 15 to 35 times. And the Passat was over by 5 to 20 times. The results were "shocking," German says.
During this time, the EPA and VW became involved. VW spent over a year lying to the agency about the problem, claiming that it could fix the issue through software, which is impossible. But when the EPA said it would not certify VW's 2016 model diesel cars, VW finally came, ahem, clean.
"Only then did VW admit it had designed and installed a defeat device in these vehicles in the form of a sophisticated software algorithm that detected when a vehicle was undergoing emissions testing," an EPA statement explains.
Fortunately for VW and its customers, no lives are in danger so there is no emergency need to fix the vehicles immediately. On the other hand, the fix could be time-consuming and costly for all parties involved. And the hit to VW's reputation–and to the environment–is currently hard to measure.