The VMware User Group (or VMUG) is a community-driven and -run program. The VMUG organization is run by community members, and it is split into local chapters organized by country or major city. Each local chapter has a leadership team that sets the agenda and helps drive attendance to their meetings. So what does this mean for the customers that attend these various VMUG meetings?
VMUG's Value for Customers
Out of all the involved parties, I think the customer stands to benefit the most from the VMUG community. Sure, they can talk with VMware and vendor employees, but they also get to meet fellow customers – and what is better than talking with others about what they are facing today? You can speak with others in your field about certain technologies they might be implementing or how they architected their storage for a cloud project. You might even get some tips on how to figure out how to work with the network team better. The point is, you're going to meet others that are facing the same goals, challenges, and issues that you are. Below are a few examples on the value to VMware users.
I was recently speaking with a user who was asking for feedback on why certain design choices were made. He was trying to educate himself on why others might have made the choices they did. This was a great request, and it is something that I will try to fit into our local VMUG.
Customers from the same vertical, like Healthcare, are able to talk about their unique challenges. It's great for them to talk with others who are trying to virtualize the same application or deal with requirements specific to their industry.
Ask the expert panels! This is something we do regularly at my local VMUG. This usually is at the end of the meeting and the panel is staffed by VMware engineers, vendors, and local experts. The topic is open as long as it's related to VMware. This always proves to be the highlight for many of the attendees.
Sessions are a big draw to VMUGs. These are presentations by VMware, vendors, or community members on VMware topics. These can be very helpful, since they might educate you on a new product, feature, or a design, such as a VDI rollout to a school.
Value for Vendors
The vendors that attend, sponsor, and present sessions at VMUG meetings get to interact with customers in a different setting. When vendors are present and participate at VMUG meetings they get to have productive talks with customers. Ideally, the vendors are focused on helping solve issues and answer questions for customers. And if the vendors have a product or server that might be able to help with the particular problem, then perhaps in the long run it might turn into business for them.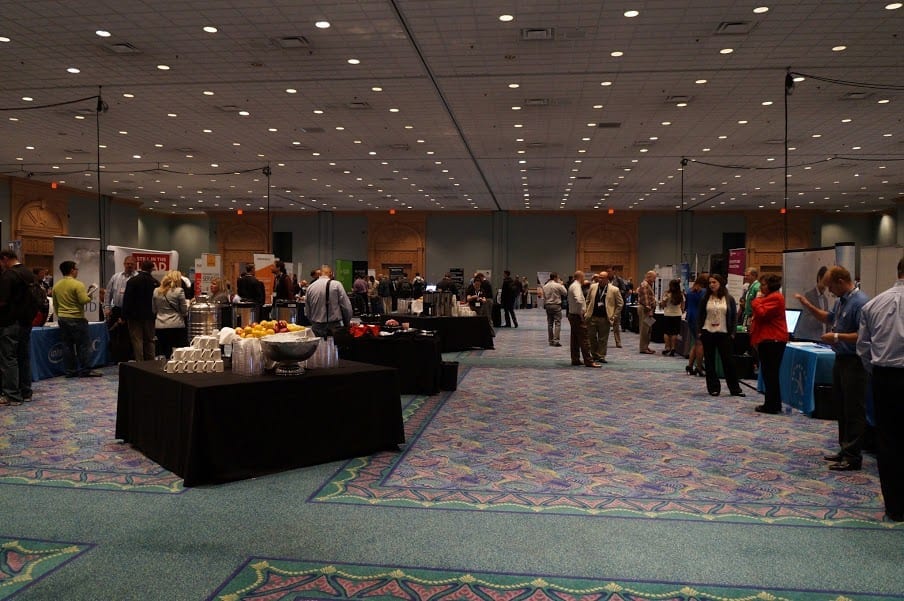 Value for VMware
You can probably guess that getting customers and vendors to attend VMUG meetings helps VMware spread its message. But remember that these meetings are not run by VMware, and they are not there to be a hard sell. The VMUG meetings are run by community members, and while they need VMware's support it's not necessary. But as VMware employees, they should want to attend the VMUG meetings and participate with customers. Just as with the vendors, it's a great opportunity to work with customers and help them solve problems that they are facing and find solutions.
Whether you are a VMUG regular or never attended before I urge you to get out and attend a local meeting. To find our when and where meetings are in your area, head on over to the VMUG website.