VMware and Google Join Forces to Bring Windows Apps to Chromebooks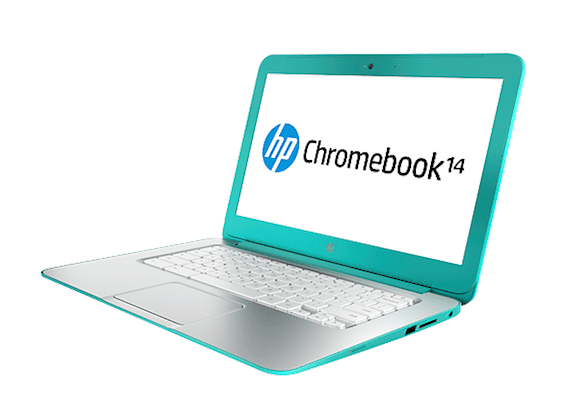 Google released their first Chromebook laptop several years ago, and initial sales (and adoption) were modest. Designed to run Google's Chrome OS software and revolving around web-enabled access to Google's rich universe of online SaaS applications like Google Apps, the Chromebook was initially dismissed by many, but Google has steadily continued to pour resources into their Chromebook efforts.
Google has continued to refine their Chromebook vision over the last few years, ranging from introducing newer and more capable Chromebooks from Acer, HP, and Toshiba, to using Chromebooks as part of their educational initiatives. Now Google has taken one of their boldest steps yet at challenging Microsoft's client OS dominance in the enterprise by announcing an agreement with VMware to bring the VMware Horizon Desktop as a Service (DaaS) product to Google Chromebooks. VMware Horizon DaaS leverages technology from Desktone, which VMware acquired in October 2013.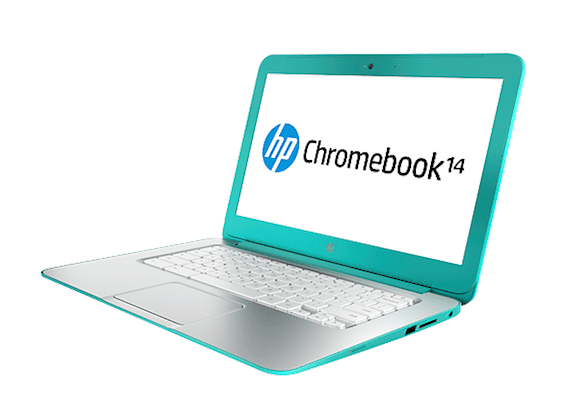 The new HP Chromebook 14, one of the newest laptops running Chrome OS. Photo: HP
According to a VMware statement announcing the news, VMware Horizon DaaS will allow Chromebook users to "..access their Windows applications, data and desktops using VMware's Blast HTML5 technology from a Web-based application catalog on their Chromebook…" accessible via a Remote Desktop Services (RDS) or Virtual Desktop Infrastructure (VDI) connection.
The timing of this Google and VMware partnership news is interesting, given that it's clearly aimed at getting cost-conscious IT departments still using ancient, underpowered PC hardware running Windows XP to embrace Chromebooks and VMware Horizon DaaS in lieu of  a potentially more expensive migration to new client devices running Windows 7 or Windows 8.  Google's Director of Product Management for Chrome, Rajen Sheth, even says as much in a post announcing the news on the Google Enterprise blog:
"As the countdown to Windows XP end of life continues, deploying Chromebooks and taking advantage of a DaaS environment ensures that security vulnerabilities, application compatibility and migration budgets will be a thing of the past."
As we've reported, Microsoft will finally pull the plug on support for Windows XP on April 8, 2014. I've heard from dozens of Petri IT Knowledgebase readers that continue to run Windows XP in their businesses and organizations, primarily because of two reasons: The high cost of replacing Windows XP and the outdated client PC hardware it runs on with newer client PCs running Windows 7/8, and the need to keep busness-critical legacy applications running that only work with Windows XP and IE6. Time will tell if traditional Windows-focused IT departments would consider the VMware DaaS/Chromebook offering as a solution to their enterprise OS and application software needs, but it's abundantly clear that VMware and Google are working more closely together to take a bite out of Microsoft's dominant enterprise market share.
So would you consider deploying a joint VMware / Chromebook solution like this in your own IT environment? Drop me an email with your thoughts on whether VMware and Google can make any inroads in the enterprise with this strategy.