Verizon to Purchase Yahoo's Core Business for $4.8 Billion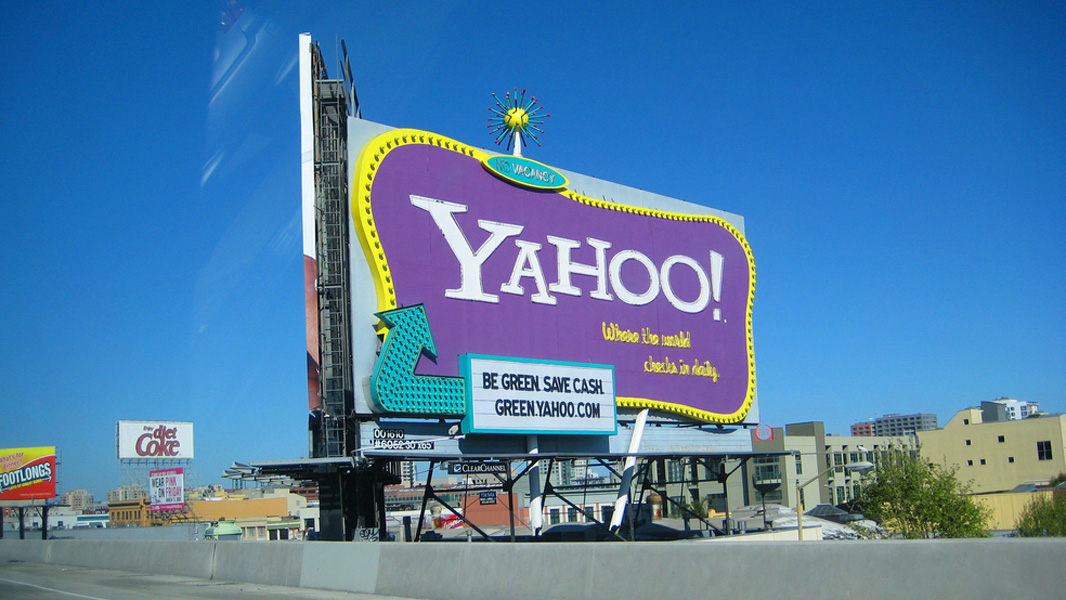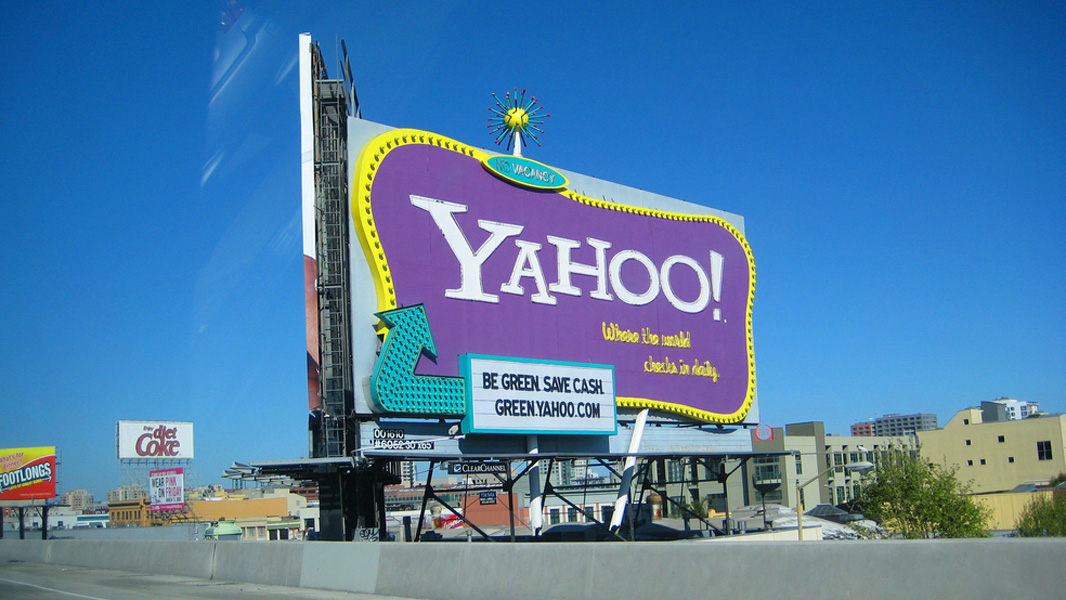 According to multiple reports, Verizon Wireless will announce as soon as Monday morning that it will acquire Yahoo's core business for $4.8 billion. The firm will combine Yahoo with AOL, another former Internet giant, bolstering its digital media and advertising offerings.
The New York Times, The Wall Street Journal, Bloombergand other news agencies have all confirmed the deal, which represents an astonishing fall from grace from a firm that was worth over $125 billion at the height of the Dot Com boom.
According to these reports, Verizon will acquire Yahoo's core business, which stumbled badly in the wake of competition from companies such as Google and Facebook and long ago lost its crown as the king of Internet content discovery. It will also acquire some real estate assets, while some Yahoo intellectual property will be sold separately, and presumably to another buyer. AT&T, Quicken Loans founder Dan Gilbert, Vector Capital Management, and TPG, were all said to have actively sought acquiring Yahoo.
Today, of course, Yahoo's core business represents just a tiny portion of the Yahoo corporate entity: The bulk of its assets come in the form of an investment in the China-based e-commerce firm Alibaba, which is said to be worth an astonishing $41 billion. Yahoo's other assets include Yahoo Japan and a small portfolio of patents.
But with the Internet and media portions of the company being sold off to Verizon, Yahoo as we know it will change hands. And it will lose its current CEO, Marissa Mayer, who is reportedly not joining Verizon. She will receive a $57 million severance payout, bringing her total cost to Yahoo to over $220 million.
As you may recall, Microsoft CEO Steve Ballmer attempted to purchase the flailing Yahoo in 2007 for $44.6 billion, a deal that would have been Microsoft's biggest, by far, at that time. But Yahoo's then-CEO (and Yahoo co-founder) Jerry Yang rebuffed the offer. He later stepped down because of shareholder anger with his inaction.
Microsoft dodged a bullet: Yahoo has fallen much further since that time, and while current CEO Marissa Mayer is a media darling, she's done nothing to turn around Yahoo in her four years at the company.
Indeed, the only reason that Yahoo still exists is that it purchased 40 percent of then-little-known Alibaba in 2005 for $1 billion in cash. Despite only owning 15 percent of Alibaba today, that investment is now worth north of $40 billion. In a last ditch effort to save Yahoo, Ms. Mayer tried to sell off the firm's Alibaba assets, but the tax bill was too onerous. So Yahoo began the ugly process of looking for a suitor instead.