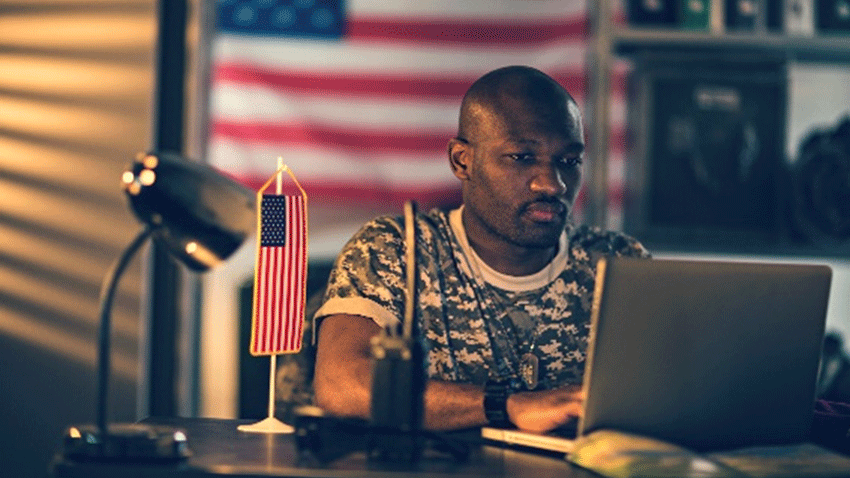 Windows 10 has received its most notable endorsement yet, with the U.S. Department of Defense committing to upgrade 4 million seats to Microsoft's latest OS. Even more impressive: the DOD will complete the migration with one year, an unprecedented speed for a government rollout.
"With this move, which is the largest enterprise Windows 10 installation to date, the DoD is taking advantage of the productivity, security and continuous innovation Windows 10 delivers," a Microsoft representative told me. "Further demonstrating a strong vote of confidence for the platform, Windows 10 has been certified by the National Information Assurance Program as meeting specific government criteria and standards."
(The Surface family of products has likewise been certified through the Defense Information Systems Agency, Microsoft notes, and is now on the DoD's approved products list.)
According to Microsoft, DoD CIO Terry Halvorsen determined last year that his organization needed to step up security and standardize on a single more efficient and cost-effective platform. The DoD networks are "getting shot at" every day, Halvorsen said, and the agency's "pending need to survive" would require it to innovate.
So in November 2015, Halvorsen issued an agency-wide memo announcing that it would migrate to Windows 10 starting in January 2016 and complete the process in just one year.
"the DOD will direct Combatant Commands, Services, Agencies and Field Activities (CC/S/As) to rapidly deploy the Windows 10 operating system throughout their respective organizations," the memo explains. "The Department's objective is to complete the deployment by January 2017 … "This action has been coordinated and is endorsed by the Secretary of Defense."
During this migration, the DoD will also evaluate using some key Windows 10 technologies, including:
Windows Hello. This family of biometric-based authentication technologies helps organizations and individuals reduce their reliance on passwords, which are generally either insecure or hard to use.
Enhanced threat resistance and device security. Thanks to integration with hardware-based Trusted Platform Module (TPM) security chipsets and features like Secure Boot, Trusted Boot, Credential Guard, and Device Guard, Windows 10 is the safest OS to use on modern PC systems.
Windows Defender. The anti-malware service used and made by Microsoft protects over 300 million Windows devices every day, the software giant says.
Enterprise Data Protection. This new system is current still in testing, but it "provides separation between both corporate and personal data and prevents corporate data from being copied out of corporate files to non-corporate files and locations, such as public website or social channels," according to Microsoft. EDP can be combined with Rights Management Services to provide another layer of protection for local, roaming, and shared data.
While the DoD has made no mention of its plans for Surface, Microsoft suggests that its Windows 10 win may soon be joined by further device deployments within the DoD.
"We are confident the DoD's adoption of Windows 10, coupled with the department's ability to use Surface devices, will help it reach its goals of improving its cybersecurity posture, lowering the cost of IT, and simplifying its operating environment," Microsoft Federal CTO Susie Adams says.
Separately, the Microsoft Devices team wrote that Surface Book, Surface Pro 4, Surface Pro 3, and Surface 3 have all been granted approval as Multifunction Mobile Devices (MMD). "This means that Surface has met the strict security and interoperability requirements consistent with the DISA Field Security Office (FSO) Security Technical Implementation Guides (STIG)," the firm explains. "That's important because we know government and defense technology leaders … want to empower a mobile workforce and transform operations through new digital workflows, without compromising security or performance."