Need an application or solution up and running fast? Want to solve a technology problem today? A virtual appliance may be able to do the trick. The VMware Virtual Appliance Marketplace has been totally redone and is now called the VMware Solutions Exchange, or VSX.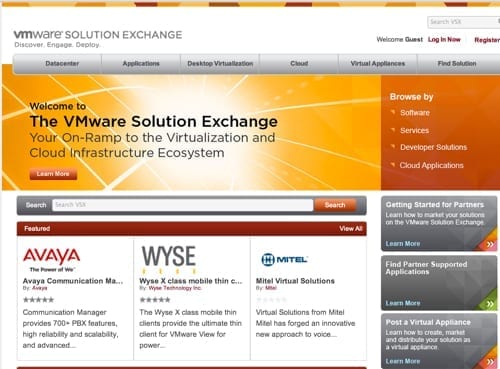 For those who weren't familiar with the older website (Virtual Appliance Marketplace), the VMware Solutions Exchange is a website where software vendors and individuals alike post their virtual machines available for free download. When a traditional virtual machine has a preconfigured operating system and applications installed, we call that an "appliance." These appliances can be inserted into your datacenter and can offer you a solution in minutes, such as a firewall, email server, web server, CRM, or more. Alternatively, you may just want a pre-installed Linux operating system that already has the Linux OS packages and VMware Tools you need, ready to go. Keep in mind that some of these solutions are totally free and open source whereas others are evaluations of commercial solutions like those available from Avaya, Wyse, NetApp, VMware, and more.
Note: This post is an update to my previous post about Our 5 Favorite Free VMware Appliances.
Experiences with VMware Solutions Exchange
Over the years, I've used the Virtual Appliance Marketplace many times to download appliances link:
Tiny Linux appliances to use for testing
Open source applications pre installed such as Word press web servers, CRM, and MySQL database appliances
Pre-installed Linux operating systems, already running the VMware virtual machine Tools
Evaluations of vendor virtual infrastructure solutions
Over the years, the only complaint and/or suggestion for improvement I have had for the VMware Virtual Appliance Marketplace was that the web interface was not intuitive and, as there were so many virtual appliances, a better system was needed for organizing, searching, and filtering what was available. I wanted to test out the latest VSX to see what had been improved. I used VSX again to create this article and was impressed with what I saw. I believe that both of my issues have been now remedied and it's amazing the vast number of virtual appliances in the marketplace!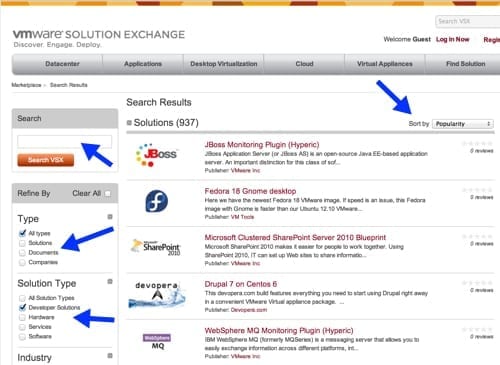 Best VMware Virtual Appliances
With 1000+ virtual appliances available, where do you start? Over the years I have used so many of them, and now I have some recommendations to offer. Here are my favorite VMware Solutions Exchange virtual appliances available for download.
Want to test a WordPress theme or plugin without affecting production? Download this virtual appliance and you'll be able to in a few minutes.
 
As I mentioned, some of the appliances are evaluations of commercial solutions. VMware's competitor to MS Exchange is Zimbra; you can download their virtual appliance installation in VSX.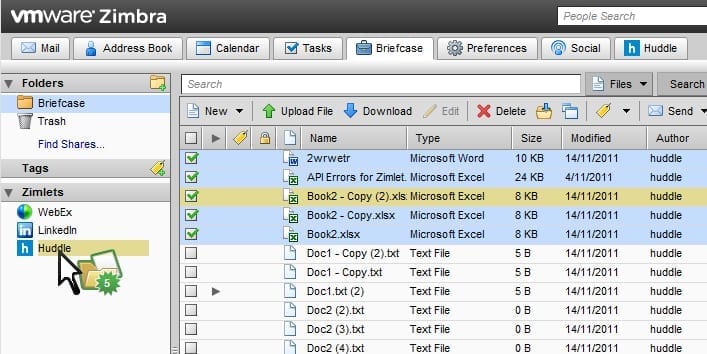 If you want to test or setup a small VoIP environment, you can do it with Asterisk. Like many of the solutions I'm discussing, you can download and install Asterisk yourself for free, but you don't have to since this virtual appliance already has Linux and Asterisk installed.
This virtual appliance is from JumpBox who makes numerous other free virtual appliances (check them out if you are looking for an open source appliance that wasn't listed here).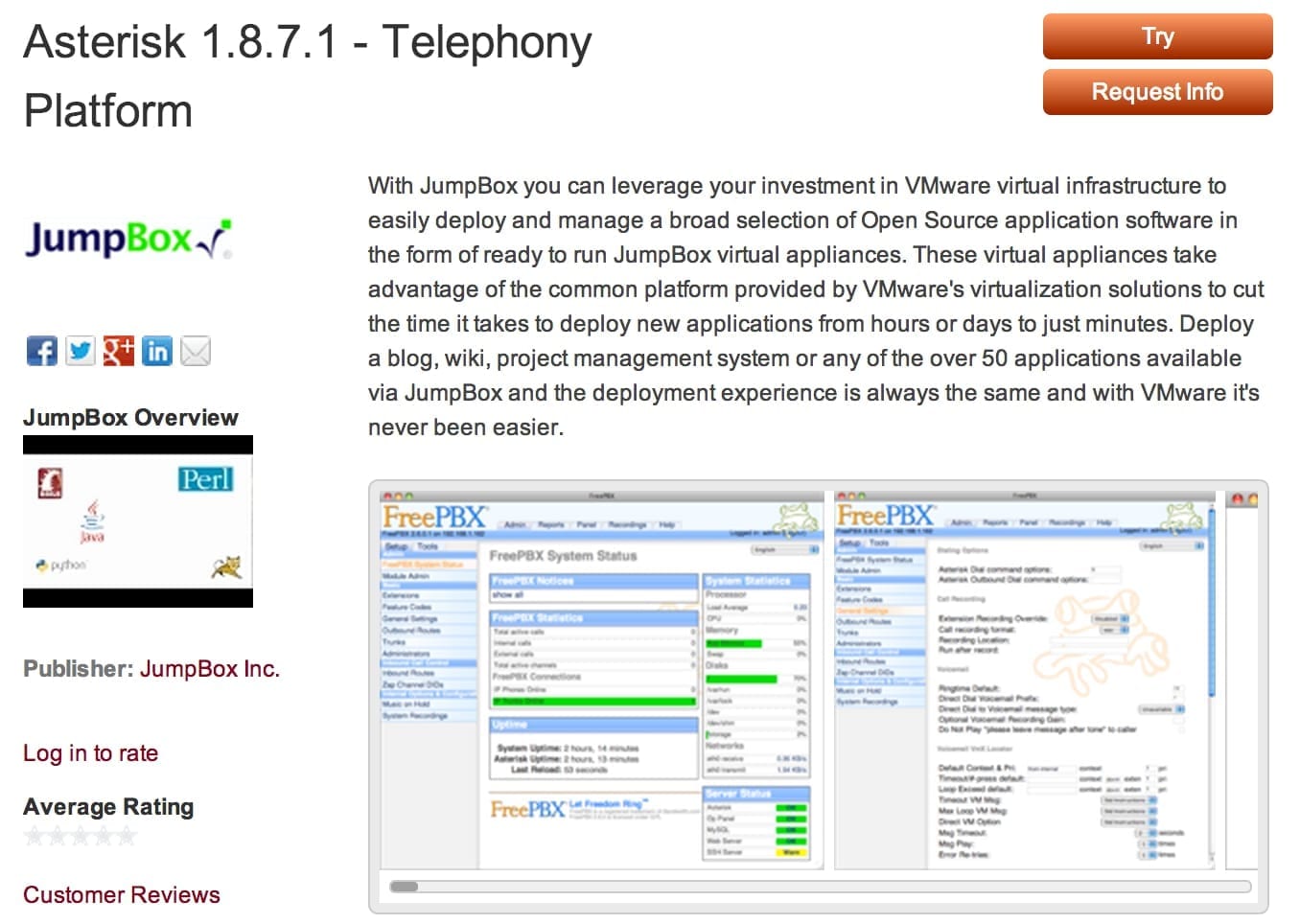 Also from JumpBox is the Cacti network graphing appliance. Cacti is a free open source network monitoring solution.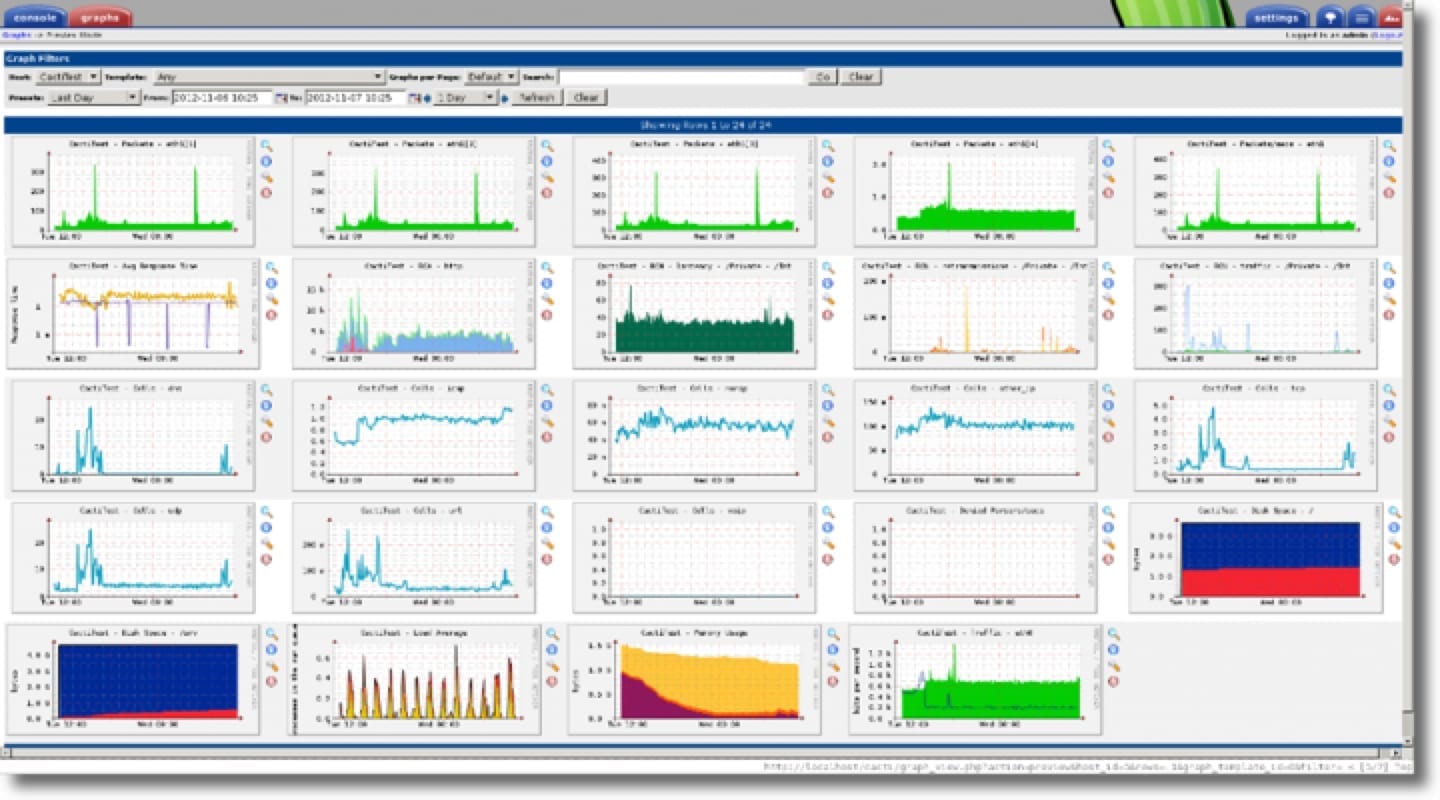 There are many reasons why you might need a Linux virtual machine to run open source apps on top of, so having a few "go to images" handy makes life easier. One that I tried recently with success was Ubuntu Desktop from VMTools.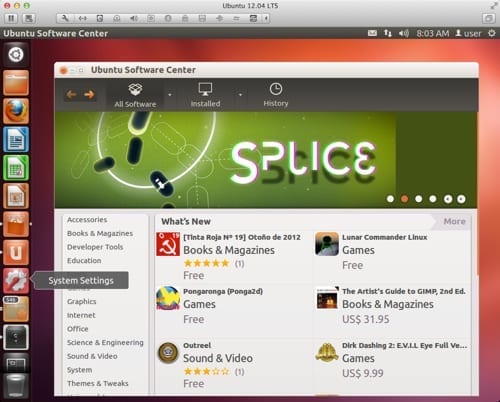 When looking at virtual machines, look at the tech specs for each to find out what format the virtual machine is in, the system requirements, what the reviews have been like for that virtual machine, and the root/administrative username and password. Virtual machines may come in VMware Player, Workstation, or ESX/vSphere formats. VMware Player is a completely free virtualization tool where Workstation and ESX/vSphere are available in a free 30 and 60-day (respectively) evaluation period.
In summary, virtual appliances are a great way to vastly reduce the time it takes to get a solution up and running. I applaud VMware for their continued enhancement of the VMware Solutions Exchange.