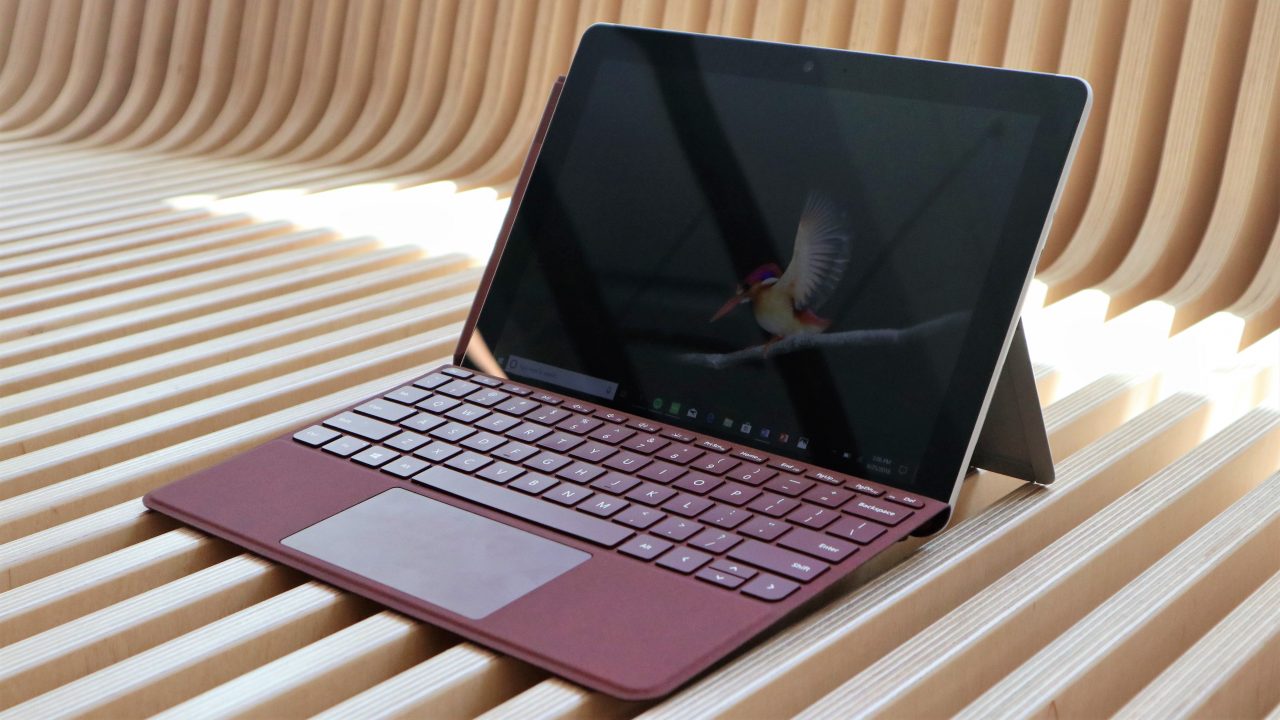 The Surface Go was released about six months ago and during that time, I have used the device on a couple road trips, a significant amount of time around the house, and a little bit to knock out a few work-related tasks. This 'review' is more of an update of the device after using it a significant amount of time, rather than a comprehensive deep dive into the hardware.
It's important to remember what this hardware is designed for; first line workers, education, and casual use. It's not designed to be a workhorse, that's the Pro, but at the same time, it is a Surface, which means it has a pedigree that it should still be a quality piece of hardware.
The version of the Go that I have is the 128 GB model with 8GB of RAM, Microsoft is selling this device for $549.00 and here is how it has fared for the past six months:
Pros:
I quite like the size of this hardware. While the 10in screen can feel small at times, it's also excellent at being an ultra-mobile computing device. I can toss it in a bag and with it weighing only a bit over 1lb, you don't even know it's in there.
The Go works best when running one application at a time, full screen. Yes, you can snap apps and run two side by side, which is ok for a browser and a word doc, but the screen size is a bit too small for hardcore multitasking. And that's not a knock against the Go, it's supposed to be small.
The real value of the Go is that you can take it anywhere without much overhead. It's tiny, it feels premium and is much easier to use to knock out a few emails or watch videos on the back of a plane, than a phone. And with Windows Hello, USB-C, and a headphone jack, optional LTE, it hits the mark for what you could possibly need when out in the field.
And the 1800×1200 at 217 PPI display is fine for my needs; it's high enough in resolution that you don't see any pixels during your daily use, but it's not overkill where everything feels too small.
Neutral:
The keyboard on the Go, which does cost extra and you can't use your previous gen covers, works well but it does feel a bit cramped if you are writing lengthy content. This is the sacrifice you make when buying a smaller device; the keyboard can't be any larger without it looking awkward when paired with the device but it's about as small of a keyboard that I can use comfortably.
The trackpad works as you would expect and key travel distance is long enough that it doesn't hurt your fingers if you really smash down on the buttons when typing. The Type cover is exactly what you would expect it to be; it gets the job done but it's far from being a perfect keyboard.
The speakers on the Go work and that's about all you need to know. They are far from a quality listening experience but in a device of this size, this should not surprise anyone. Plan on bringing a pair of headphones if you are going to be watching movies or listening to music.
And performance, the Go is lacking in the grunt you might expect from a Surface-branded piece of hardware. Even though this is entry level, the Pentium Gold Processor studders when diving deep into multi-tasking; a low-end Core i3 processor would have likely been a better choice.
Cons:
My biggest complaint with the Go is the battery. And it's not even the battery life while using it, it's when you pick up the hardware after a few days of it sitting idle in a bag.
As other Windows/Intel combination devices have suffered from, if you leave the Go unused for a week, when you pick it back up, you have no idea if it will have a flat battery. This isn't unique to the Go but it seems especially apparent because of the smaller battery capacity.
I wish this device had a Snapdragon chip inside, as it should offer around the same performance as the Intel Gold chip but with better battery life. And the bigger advantage is that you can leave a Snapdragon device unused for weeks or even months, and the battery won't be flat when you return to it.
—
Overall, I'm still a believer in the Go. It's far from a perfect device, but it's also great at just being a simple piece of hardware. And as long as you don't plan on leaving it unused for weeks at a time, it's a reliable tablet as well.
While the $549 price is a bit tough to swallow at this point in the lifecycle of the device, you can occasionally find it on sale. The Go is a good casual or light use device and as long as you are ok with running one application at a time, or always bringing your headphones, you will be happy with it.