A significant turning point in the Surface story is when the company realized that Microsoft is not an entertainment company, but one that excels at making productivity software. With that focus in mind, the Surface Pro 3 found its footing and the brand has been growing since the release of that successful product.
Today, Microsoft is making yet another bet for the Surface brand with the introduction of the Duo. Following Microsoft's exit from the mobile segment several years ago, the Duo is a new look for the company and provides new experiences for its flagship software suite, Microsoft 365.
It is a familiar formula that worked previously for the company but will lightning strike twice? And more importantly, will you be able to fit the Duo into your Microsoft 365 workflow in a way that makes enough sense to justify spending $1400 or more on the hardware?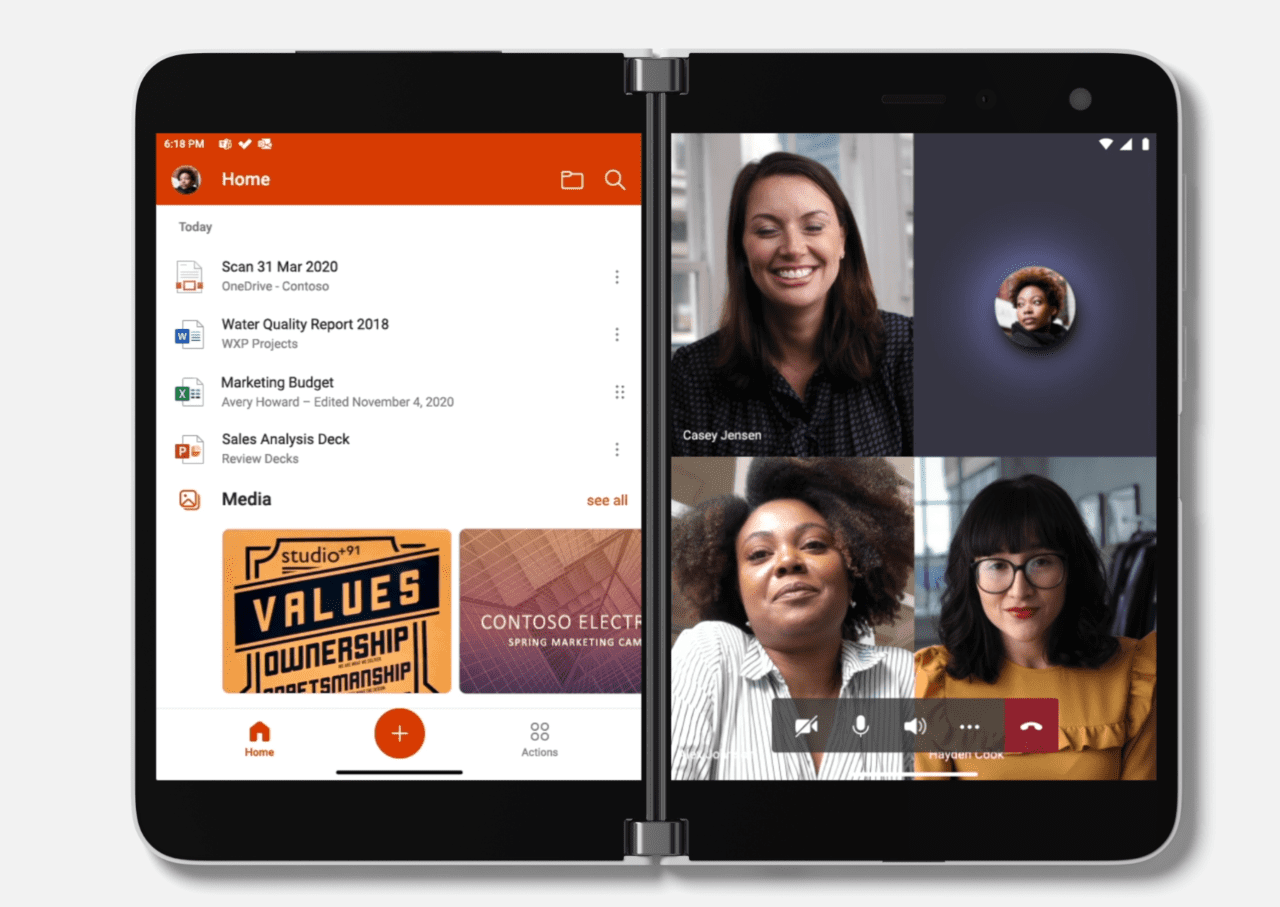 These are big questions and Microsoft thinks the answer to that question is a resounding "yes". The company has re-worked all of its Office applications that run on the Duo to use of the multiple displays in a way that makes sense, not just another tab of the same app, but more information, more usable space, or access to other services nested inside of an application.
And then there are custom features like the Microsoft 365 feed that as the name suggests, gives you a scrollable view of everything in your workflow in a single view-point. Much like going from a single monitor at work, the Duo is like adding a second monitor to your desktop but this one fits in your pocket.
Productivity, this is where the Duo will excel (and also Excel). From a "getting things done" perspective, the Duo will make it easier to work inside of Microsoft 365 than a single screen device as you have more pixels to manipulate. And that's the question you need to ask yourself, "is productivity my primary focus?" – if that answer is yes, then this may be the device for you.
I look at the Duo through the same lens as the Surface Studio. That device does one thing really well, it allows you to draw on a desktop-class PC. I look at the Duo through a similar lens, it aims to run Office apps better than any other smartphone.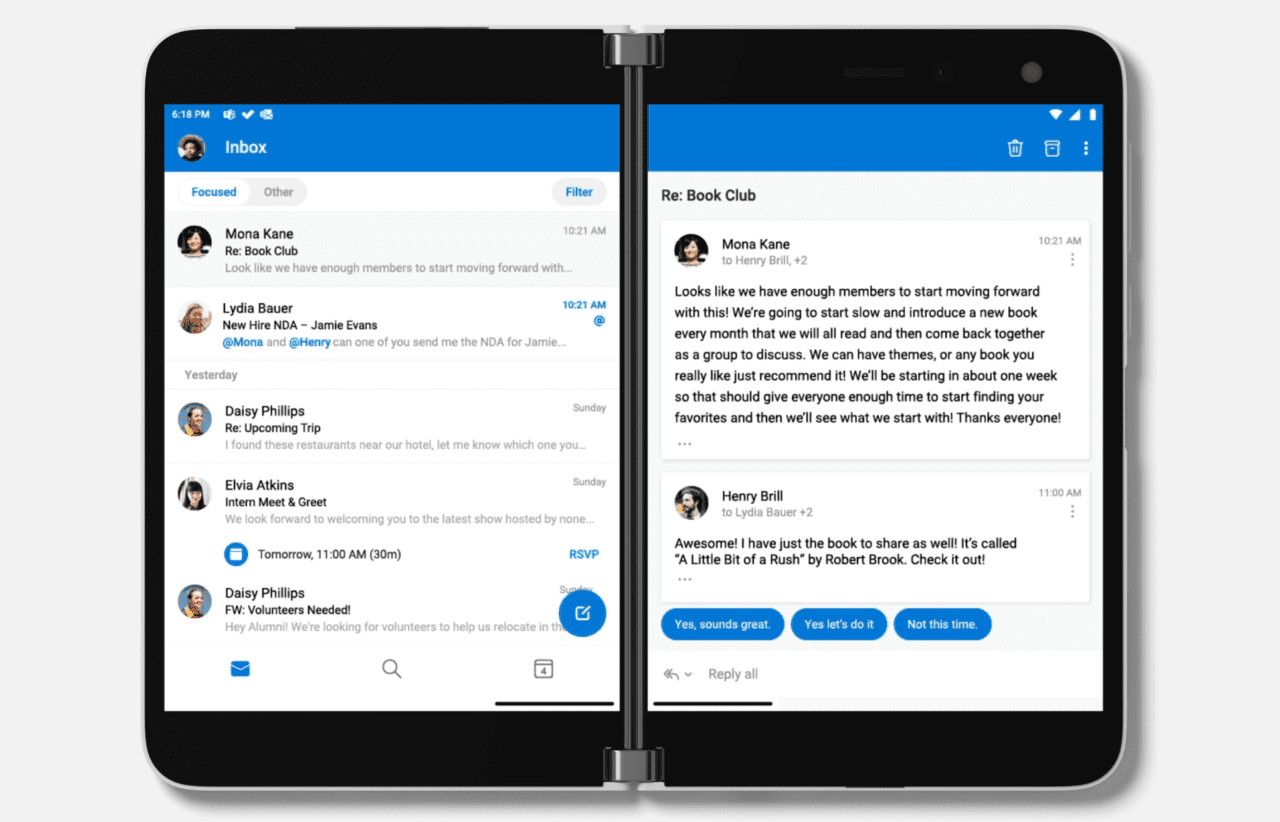 Many years ago, it was quite common for corporations to issue smartphones. While this isn't as common today, it still happens and the Duo is likely a candidate for this type of a scenario. A top-end iPhone can easily cost north of $1000 for a high-end device, and if you are issuing a mobile device for productivity first, the Duo can fill that need.
But is this a first-line type of hardware? I don't think so, that is better served by the Go 2 or the Pro 7 as they are more robust devices and should serve a different type of user.
The other benefit is that because this is Microsoft hardware, it will be a first-class citizen in the Microsoft 365 environment for apps, security, and management.  This means that updates and management should be frictionless as well.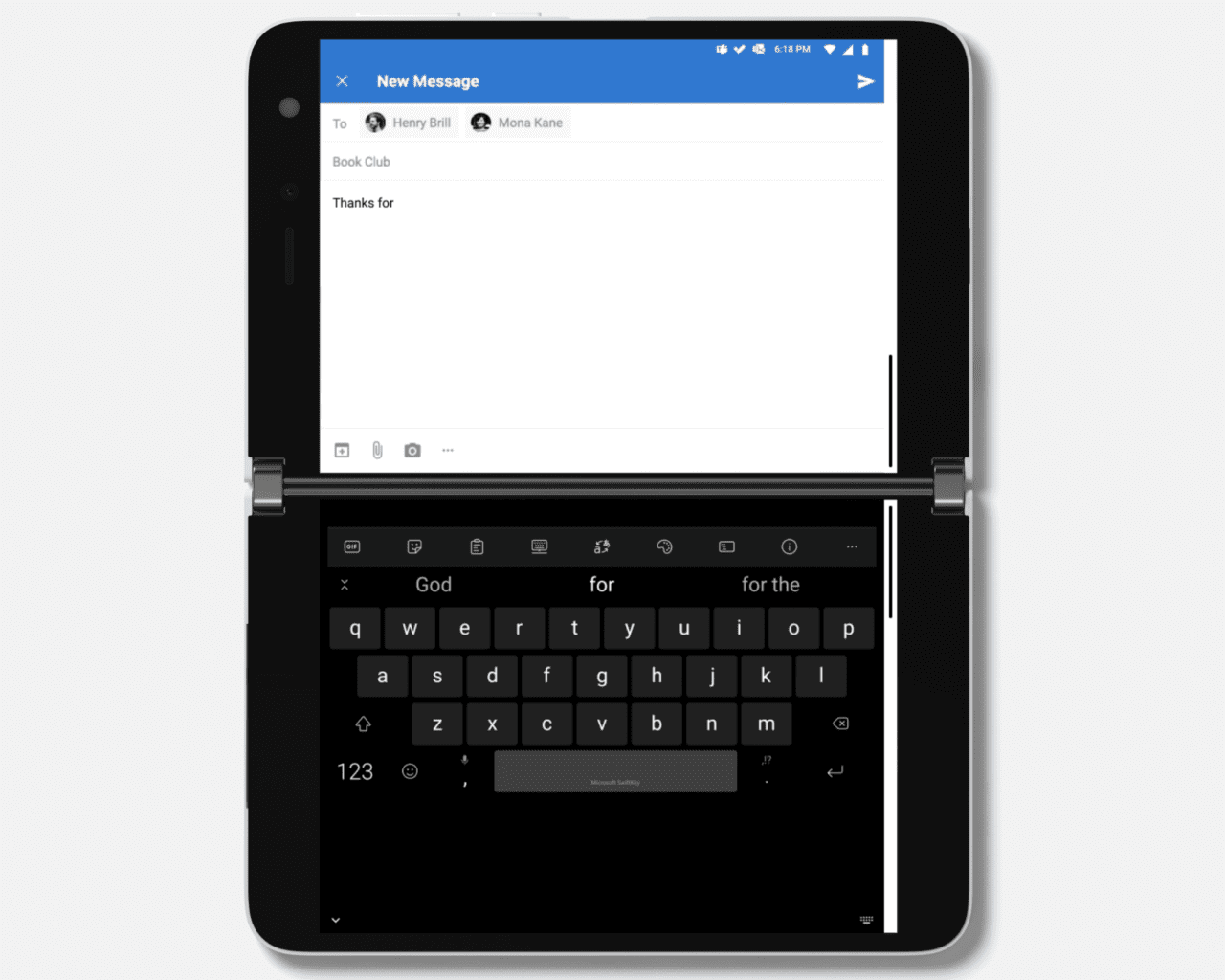 The point here is that the Duo is a mobile companion for productivity. Sure, running consumer apps side by side is a good party trick but having Outlook and PowerPoint open, side-by-side, in a usable format that rides along in your pocket, that's going to be valuable to specific demographic.
All of this is predicated on if the device performs as well as Microsoft promises; the company said that they are not trying to re-invent the phone but it sure looks like they are trying to optimize your workflow.
As long as you understand, at least from my perspective, that this is a productivity-first device and not a TikTok editing suite (yet), then this might be the Microsoft 365 device that you have been waiting for. But until I get my hands on one and run it through the Office 365 gauntlet, the promise has been written on paper and early next month, the hardware hopes to live up to the contract the Surface pen signed.