The wait is nearly over, if you have been holding off buying a smartphone because you knew the Surface Duo was right around the corner, today is your day. Microsoft has announced that the device is arriving on September 10th but it won't come cheap.
Headed to the Microsoft Store, AT&T, and Best Buy retail outlets, the Duo is what Microsoft hopes will be the mobile embodiment of the Surface ambitions to think outside hinge. This post is mostly about the specs of the hardware, if you want to see how Microsoft is looking at this hardware with relation to Microsoft 365, take a look here.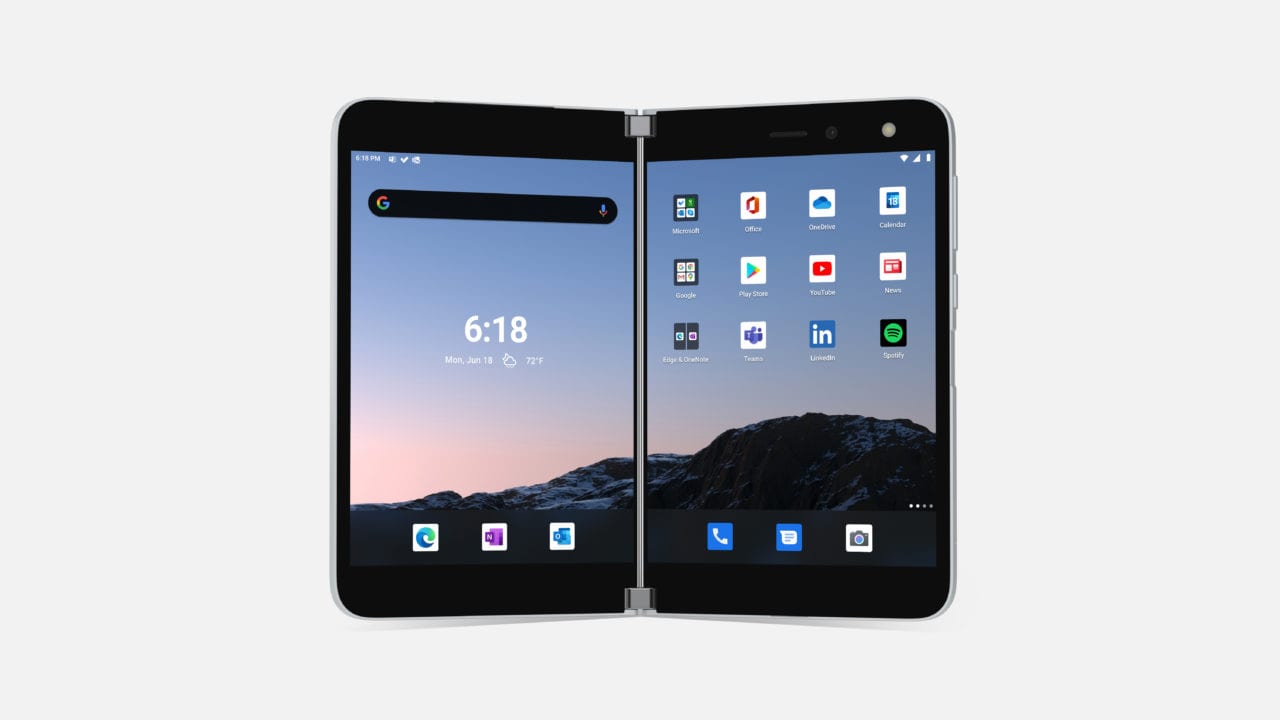 The key feature is that this is a foldable phone with two displays that provide a large viewing area for singe screen applications or for running two apps at the same time. Microsoft has also created a way with the Duo that makes it possible to launch two applications at once with a single tap; a neat way to save a little bit of time. But beyond the hinge, the specs are decent but not high-end.
Sporting two single displays at 1800×1350 or a combined 2700×1800 single view, the AMOLED with 401 PPI keeps the legacy alive that Microsoft builds high-quality displays. And behind that glass you will find an old Snapdragon 855, 6GB of RAM, 128 or 256 GB of storage, 3577 mAh dual battery,  fast charging with the 18w included charger and a run time of 15.5hrs of local video playback. Keep in mind that battery life is likely optimistic if other Surface benchmarks indicate real-world performance we could be looking at sub-10 hrs of real-world usage.
But this isn't a laptop that is used continuously and the company says the standby time is up to 10 days with up to 27hrs of talk time.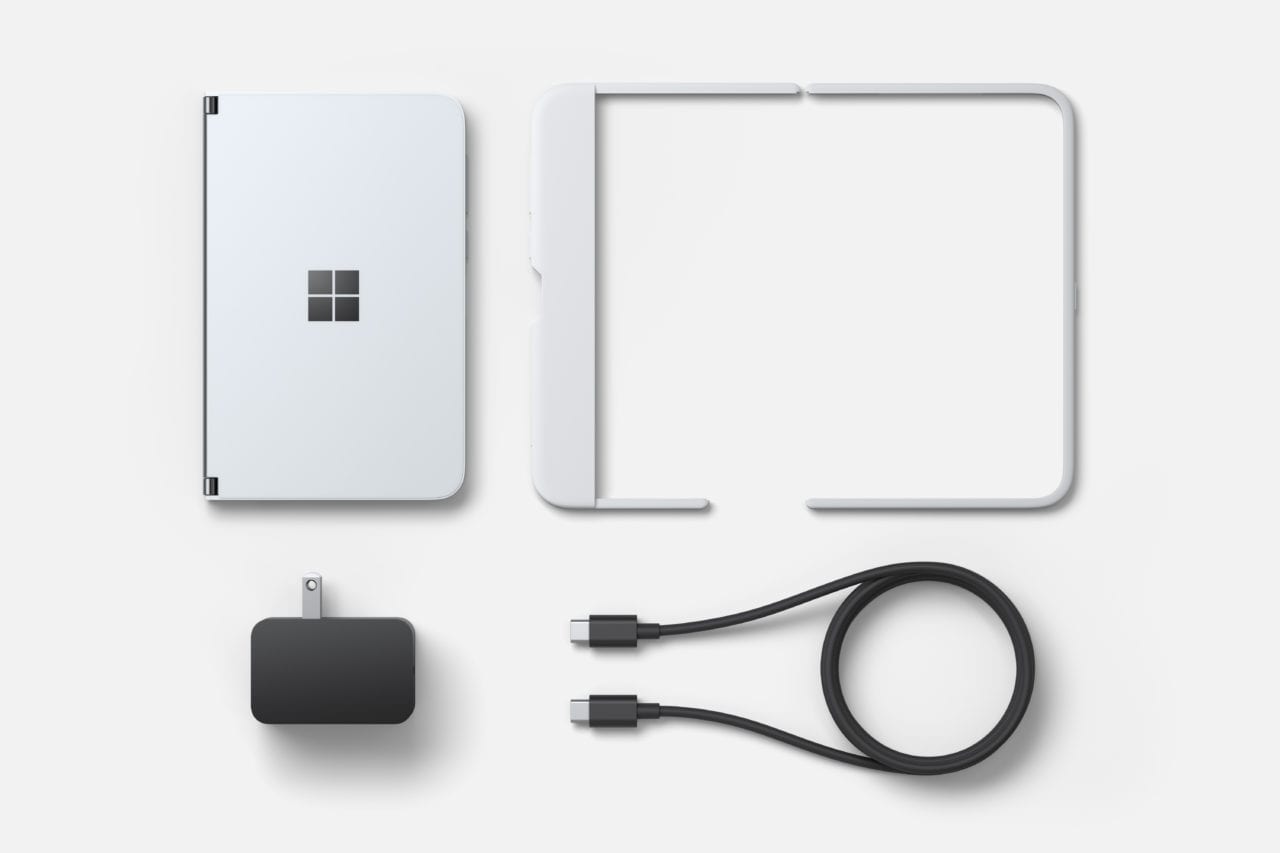 While the phone will be available at AT&T retail stores, the hardware will also work on Verizon and T-Mobile in the United States. And if you are outside of the US and want a Duo, you need to wait or find someone to ship one to your location.
The phone will run the latest version of Android and Microsoft says that they will be providing updates for the OS as well. One of the sticking points for some Android users are lengthy delays for major OS updates and quite a few eyes will be watching to see how the company navigates these waters.
Keep in mind that because the Duo runs Android and apps from Google Play store, you do get quite a bit of 'Google' with the Microsoft hardware. This device conforms to all of Google's policies for Google Play access which means search default will be Google (not Bing), Google Assistant, and Chrome (as well as other Google Apps) will be pre-loaded on the device.
With all of the details now known about the hardware, the only thing left for Microsoft to do is start shipping them. Pre-orders are opening today with the hardware arriving on September 10th.