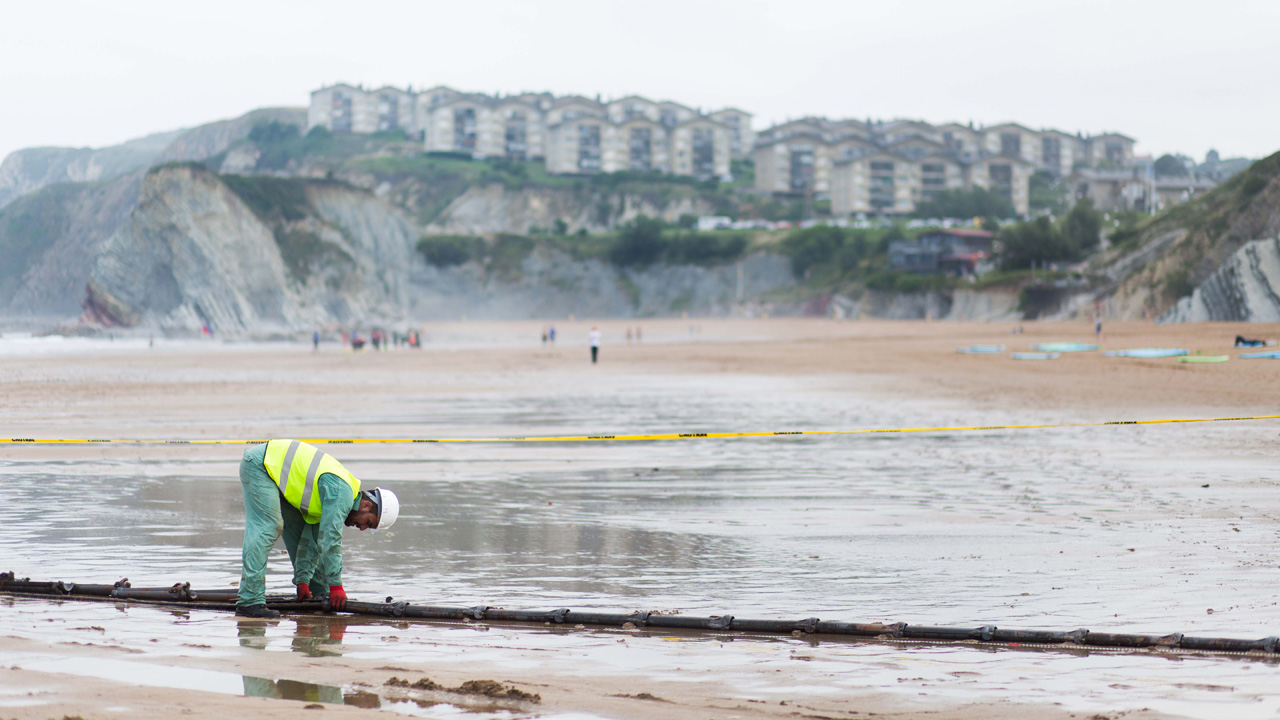 Because it's that time of the year again—by which I mean Microsoft Ignite—this edition of Short Takes looks at Microsoft's first store in London, an undersea data cable, Uber's London problems, and so much more.
Microsoft to open flagship retail store in London
As opposed, I guess, to its other—nonexistent—stores there, I guess. Anyway, Microsoft revealed this week that it will open its first-ever retail store in the U.K. with a location on Regent Street at Oxford Circus. Which, yes, is right next to a flagship Apple Store. "Our approach to retail is simple," Microsoft's Dave Porter explains, "a complete and quality experience for our customers to interact directly with Microsoft." Weird. I thought it was to be the Burger King to the Apple's Store McDonald's.
"Windows Store is being rebranded to Microsoft Store in Windows 10"
Knowing Microsoft, they'll now rebrand their retail stores to "Windows Store."
Microsoft completes its undersea cable
Announced back in May 2016, Microsoft's 4,000-mile transatlantic subsea cable—built in tandem with Facebook—is now complete. The cable connects Virginia Beach, Virginia, and Bilbao, Spain, and will be operated by Telxius, a subsidiary of telecom provider Telefónica. As noted previously, it operates at 160 terabits per second, about 16 million times the speed of an average home Internet connection, or about one-half the bandwidth needed to stream a single 4K video to an Apple TV. "There is no question that the demand for data flows across the Atlantic will continue to increase and [the cable] will provide a critical connection for the United States, Spain, and beyond," Microsoft's Brad Smith. Tell me about it, Brad. I want to stream "Mad Max: Fury Road" this weekend.
"Microsoft Is Expanding Its Azure Cloud Computing Data Centers."
Cloud computing? No, now it's called stratosphere computing.
Uber gets the boot in London
In a stunning setback for the beleaguered ride-sharing service, Uber has been stripped of its license to operate in London, one of its biggest markets. The Transport for London has decided that Uber's "approach and conduct demonstrate a lack of corporate responsibility" when it comes to reporting serious criminal offenses, and obtaining medical certificates and driver background checks. "All companies in London must play by the rules and adhere to the high standards we expect, particularly when it comes to the safety of customers," London mayor Sadiq Khan writes. "Providing an innovating service must not come at the expense of customer safety and security." Uber can appeal, and it better get moving: The firm operates 40,000 cars in London today, and Uber is used by 3.5 million people there.
"IBM Is Beating Microsoft in This Emerging Tech"
Irrelevancy?
Google makes it easier for the enterprise to deploy Android devices
Google this week announced a new zero-touch enrollment option for enterprises that need to roll out massive numbers of Android devices. It's something that should be familiar to those with experience deploying Windows devices in large environments, and as with Microsoft's deployment tools, it ensures that management and settings are pre-configured when users get their devices, and that corporate policies remain in place during use. When it comes to Google making inroads into Microsoft's traditional businesses, this is obviously just a small example. But this kind of thing keeps happening, and I wouldn't be surprised to wake up one day and discover that Google has just taken over.
"Microsoft opens mysterious office in small town a ferry ride away from Seattle"
Someone call Dan Brown.
Microsoft's second round of Xbox One X preorders is off to a fast start too
When Microsoft opened up pre-orders for its special-edition Xbox One X Project Scorpio Edition in late August, it almost instantly sold out everywhere, and Microsoft later said it was "the fastest-selling Xbox pre-order ever." This week, it announced a second round of pre-orders for the standard version of the Xbox One X console. And if Amazon.com is any guide, this round is going great, too: It's already sold out there. That said, Best Buy, GameStop, and the Microsoft Store all have the console in stock as I write this. So move quickly.
"Google sets its sights on the iPhone with HTC deal"
I thought it set its sights on the iPhone last year. And then the year before that, too.
Apple's iPhone 8 gets off to sluggish start
As I expected, Apple isn't seeing much interest in its new iPhone 8 handsets, with few customers bothering to wait outside of the firm's retail stores this morning for the first in-person sales. But the problem isn't just that the iPhone 7S—sorry, I mean the iPhone 8—is a lackluster upgrade, with middling reviews. It's that Apple also announced a superior iPhone X flagship that won't be available for pre-order until the end of October. So I bet a lot of Apple's customers—even the goofily loyal ones–are taking a wait-and-see approach. Point being, I'm curious to see how Apple hands it's normal "this was the fastest-selling first weekend of iPhone sales ever" announcement that you know it has waiting in boilerplate form.
"Apple Celebrates Launch of iPhone 8, iPhone 8 Plus, and Apple Watch Series 3"
Did they hold a funeral for Windows phone?
The EU paid for a study about online piracy and you are never going to believe what happened next
In 2014, the European Union's European Commission—which you may remember from such hilarious follies as "Microsoft's antitrust trial" and "Intel's antitrust settlement"—financed a €360,000 study to examine the cost of intellectual property theft online, or as we might think of it, the piracy of software, games, movies, books, and the like. But when the study came back with something unexpected—"the results do not show robust statistical evidence of displacement of sales by online copyright infringements," in other words, that piracy does not impact legitimate sales—the EU simply pretended it never happened. Until this week, that is, when European Parliament member Julia Reda obtained a copy of the study and promptly published it on her personal blog. "There is no evidence to support the idea that online copyright infringement displaces sales," she writes. "This is consistent with previous studies." Why yes. Yes, it is.
"The iPhone's Home button is gone: What's next to go?"
The iPhone?
Sprint and T-Mobile to allegedly merge
What is it you get when you combine two turkeys again? Reuters is reporting that Sprint and T-Mobile, the U.S.'s also-ran wireless networks, are close to a deal to merge their operations. Assuming everything goes well, and let's be honest, there's no reason to believe that, the deal could be finalized by the end of October. Of course, Sprint and T-Mobile have been the subject of takeover and merger rumors for years, both with each other and with other carriers. So I wouldn't hold my breath. But I am worried that lackluster Sprint will drag T-Mobile down with it. That would be bad for everyone, including non-customers who today benefit from AT&T and Verizon chasing after this company's best deals.
"Windows 10 stuck in an endless reboot loop"
Guys, guys. It's called Windows as a service. That's a feature, not a bug.