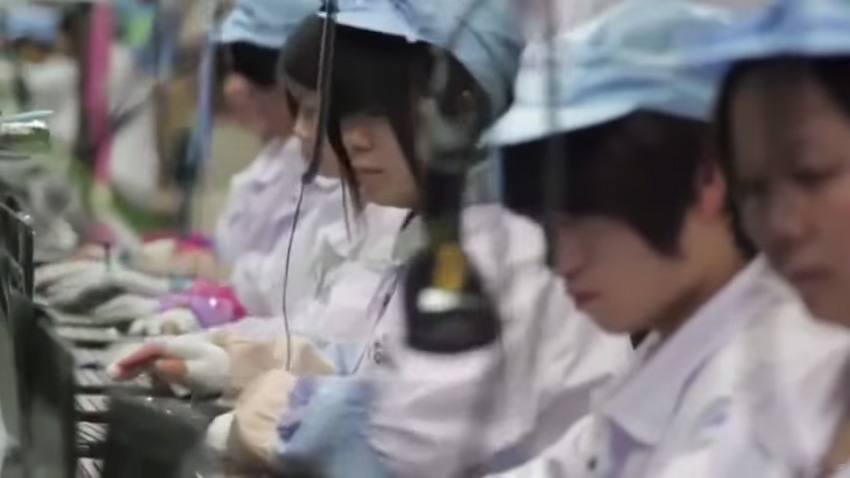 Because the altitude is getting to me, this week's other news includes Microsoft's new social networking features for email, Microsoft offers ASUS a deal it can't refuse, Windows Update was not hacked, Microsoft wreaks havok on gaming, and Amazon screws all of us.
Microsoft lets you "like" emails
It has been interesting watching Microsoft integrate social networking experiences into its products, starting with SharePoint, continuing with the Yammer purchase, and then with solutions like Delve and Office Graph in Office 365. This week, Microsoft took the next logical step by adding the ability to "like" email messages (as with Facebook) and tag others with the "@" symbol (as with Twitter) in Office 365-based email. The features will be added over time, starting with Outlook on Web. But I have a hard time imagining that this functionality doesn't work its way across all Microsoft email solutions. Frankly, I'd rather have a "dislike" button.
"AMD cuts workforce by 5 percent"
I know, I had the same reaction. AMD is still a thing?
Microsoft and ASUS, sitting in a tree…
Microsoft has added another notch to its Android patent licensing belt, signing up ASUS to the long list of companies who want to avoid any ugly court battles. But ASUS is also joining a shorter list of companies—which now includes Samsung, Dell, and some others—that have also agreed to bundle Microsoft's Office mobile apps on their Android handsets and tablets. "This agreement delivers significant value for both companies," Microsoft's Nick Psyhogeos. ASUS isn't a big deal in the Android space, but whatever: This is another step towards Microsoft's Plan B in mobile.
"You can finally buy an Apple Watch at Target this month"
Yeah, that was a huge problem. Finally.
No, Windows Update was not hacked
There were some panicked reports earlier this week that Windows Update had been hacked, with Windows 7 users in particular reporting that a suspicious, phantom patch had appeared. Well, good news. It was Microsoft. "We incorrectly published a test update and are in the process of removing it," a statement by the software giant reads. And it wasn't even something that could be installed, as it was just a notification. No harm, no foul. And certainly not the dumbest thing Microsoft has ever done via Windows Update.
"Google will become Alphabet today"
Dumbest change ever?
Microsoft buys Havok gaming engine
In an interesting move that may signal that Microsoft is actually serious about gaming on Windows, the software giant this week announced that it had purchased the Havok gaming engine from Intel. (Intel had owned the product since 2007. For some reason.) "As we welcome Havok to the Microsoft family, we will continue to work with developers to create great gaming experiences, and continue to license Havok's development tools to partners," a Microsoft statement reads. "We believe that Havok is a fantastic addition to Microsoft's existing tools and platform components for developers, including DirectX 12, Visual Studio and Microsoft Azure." Hey, if you have the money, you spend it.
"Is Google's Chromebook Pixel C just a Microsoft Surface knockoff?"
Let me rephrase that. Google's Chromebook Pixel C is just a Microsoft Surface knockoff.
Amazon screws its competitors … and its customers
Well, this is interesting. Amazon, which among other things makes Fire TV streaming media set-top boxes, has decided to stop selling similar—and, yes, better-selling—competing devices. So it will no longer sell Google's Chromecast or Apple TV. The reason? It is trying to prevent "customer confusion" because those devices don't work with Amazon Prime Video. The hilarious part? They could easily be made to work with Prime Video. It's just that Amazon has never fixed their apps to make them work properly. This sounds like a job for the antitrust regulators, frankly.
Tim Cook to receive Human Rights Campaign's Visibility Award
Probably not for the treatment of Chinese workers, then.