Paul Thurrott's Short Takes: November 6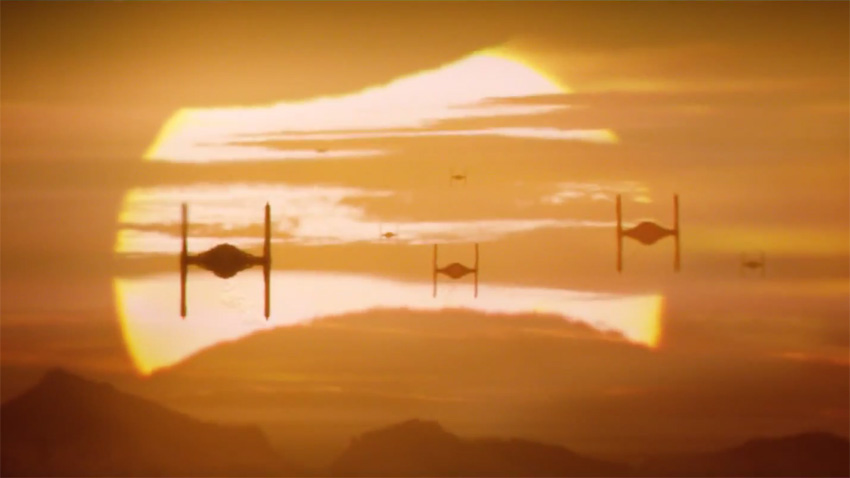 Because Call of Duty: Black Ops III arrived at midnight and I'm a bit, um, sick this morning, this week's other news includes some user angst over OneDrive cuts, PC makers allegedly dissing Windows 10, Google wants to help design Android CPUs, VR is everywhere, Blackberry goes Android, and Android is not safe.
Customers demand their free OneDrive storage back
To say that Microsoft badly bungled communicating why it needed to halt a plan to provide Office 365 (consumer) subscribers with unlimited OneDrive storage is, perhaps, the understatement of the year. But it doesn't really matter how well it was communicated: Many people were always going to be really upset with this decision. So the whining has begun. There are online petitions, complaints flooding the OneDrive blog, and UserVoice upvotes happening as well speak. I do expect some kind of common sense middle ground to happen. But let's be clear: They did they because they had to. Cloud storage is a sinkhole and it is not Microsoft's goal to be a commodity provider of something that people will never ever use but still needs to be redundantly backed up. It's just not in the cards, sorry.
"Has Microsoft Corporation Repeated The Same Mistake With The New Lumia Series?"
By not actually releasing them? Yes, possibly.
PC makers are reportedly recommending that customers "avoid" Windows 10
Put another way, PC makers are not recommending that. But let's not get in the way of a good headline when the truth is so much less controversial. This originated with an exclusive report in Laptop Magazine, which was told by support representatives from both Dell and HP that they do not recommend that customers upgrade to Windows 10. But it's not because there's anything wrong with Windows 10. It's that their job is to support customers. And problems can occur when you take a perfectly-working PC (as if there is such a thing) and take the potentially dangerous step of upgrading. It's like jumping out of a perfectly good airplane: You just don't ask typical consumers to do this. As an HP VP noted, "the support team's top goal is to leave consumers happy and with a working PC so, if an agent perceives that the upgrade has caused a problem, she or he may help people roll back." What a controversy!
"Windows 10 on Windows Phone: Not bad!"
You're about five years late, but thanks for the support.
Google is reportedly trying to get into the CPU business
With Apple taking control of the ARM-based A-series CPUs that power its iPhones and iPads, Google is belatedly trying to do the same: It isreportedly talking to CPU makers about collaborating on next-generation chipsets that could power Android devices. This isn't just a good idea, it's overdue, and Microsoft is doing the same, though we haven't heard much about it yet. If you're wondering what a future "Surface phone" might look like, look past Intel: It including lots of Microsoft-designed hardware, including chipsets, is what would make such a device really happen. (Well, that and Windows phone not dying.)
"Is the Xbox One Elite Controller worth the upgrade?"
If you have to ask…
Suddenly, VR is everywhere
With Microsoft plowing ahead with its augmented reality (AR) HoloLens solution—don't hold your breath waiting to see one on the shelves at Toys R Us—it seems like the rest of the world is going VR. There's the obvious stuff like Oculus Rift, which is a gaming headset. The goofy, fun, and cheap stuff like Google Cardboard VR, which recently added support for YouTube. And even such august periodicals as The New York Times, which is now offering something called NYT:VR, which, yes, also uses Google Cardboard VR. Whenyou can get VR today for as little as $20, making the case for AR just gets harder and harder.
"Think has given Google an award for protecting your digital rights"
The punch line? The "think tank" is chaired by Google executive chairman Eric Schmidt.
Blackberry's Android phone arrives
And I'm watching this one closely because, you know, Windows phone. The Priv is a Android-based handset with a slide-out hardware keyboard, so it's all kinds of weird. It's really expensive at $700, given that Blackberry now has less market share than Tizen, and you don't even know what a Tizen is. But the early reviews—like this one from the WSJ—are, gasp, surprisingly positive. So there's only one conclusion here. I'm glad they're going to go out on a high note.
"What the BlackBerry Priv means for Android security"
Absolutely nothing. If a tree falls…
New Android malware can't even be removed
Actually, maybe Android really could benefit from Blackberry security, as a new form of Android malware has been found in over 20,000 apps and this one comes with a real kicker: It cannot be removed. I've often noted that Android is the new Windows, but in this case, it's kind of worse than that. What the malware does is undermine legit apps, root the phone, and then serve ads, which generates money for the hackers. In other words, it emulates Google.