Paul Thurrott's Short Takes: Microsoft Earnings Special Edition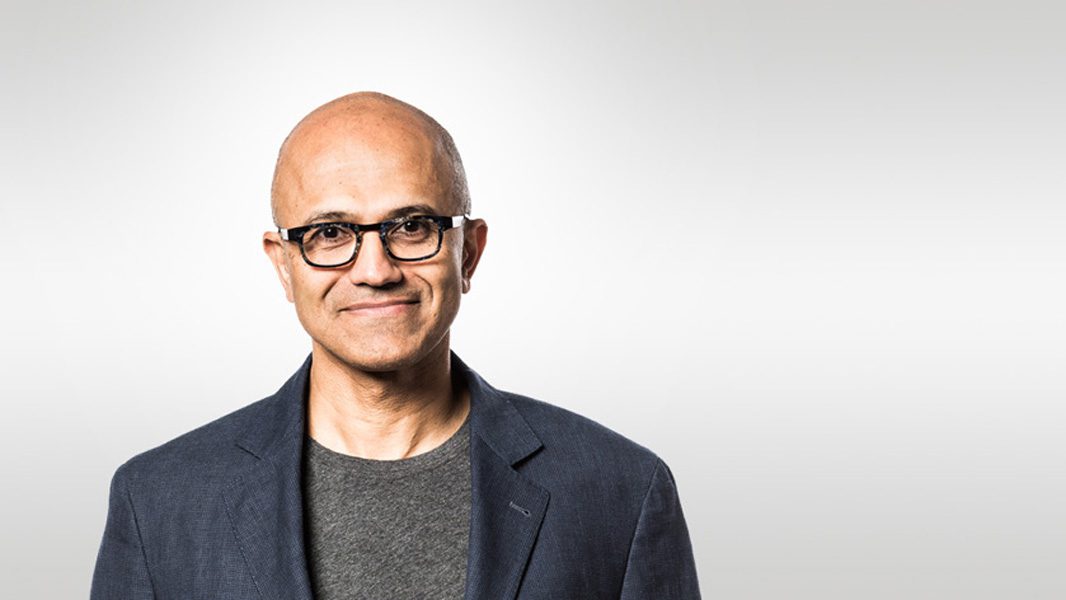 Because Microsoft announced its quarterly and annual earnings this week, I'm back with a new edition of Short Takes that looks exclusively at the results across all of the software giant's major business units.
Note: On Tuesday, Microsoft reported a net income of $16.7 billion (up 2 percent year-over-year) on revenues of $51.87 billion (up 12 percent YOY) in the quarter ending June 30. Because it was the end of its fiscal year, the software giant also reported a net income of $72.7 billion (up 19 percent YOY) on revenues of $198.3 billion (up 18 percent YOY) for fiscal year 2022. The quarterly results were below Microsoft's revised guidance, suggesting that things collapsed even further towards the end of the quarter. But thanks to a strangely rosy outlook, Microsoft's stock price surged in aftermarket trading. –Paul
Microsoft's three big businesses did great, great, and OK
Microsoft has three top-level business units, and Intelligent Cloud, which includes Azure and Server, was the biggest in the quarter with $20.9 billion in revenues. Productivity and Business Processes, home of Microsoft 365 and Office, came in second with $16.6 billion in revenues. And then there was More Personal Computing, which belied the double-digit growth of its siblings (20 and 13 percent, respectively) with just 2 percent growth and $14.4 billion in revenues. This is the business unit with Windows, Xbox, and Surface, so that's probably a clue about what went wrong.
"Microsoft returns to in-person tech events in October with Ignite"
And you thought the pandemic wasn't over!
Is the COVID bump over?
Over the past two years, Microsoft has benefitted greatly from the work-from-home and then hybrid work trends that came out of the COVID-19 pandemic. And while the disease caused by the COVID-19 virus is lingering around like all bad ideas, it's clear that we're at least sort-of moving into the post-COVID world. And that has lead me to wonder when the COVID financial bump that Microsoft and other Big Tech firms have enjoyed would end. There are different ways to look at this, but I would point to Microsoft suddenly charging for new Microsoft 365 products and services (like Viva) as one clue that we're emerging on the other side, after two years of endless freebies. But as heady as its revenues numbers are, they too point to Microsoft emerging on the other side of this boom time: one year, Microsoft reported 40 percent revenue growth, and this year it's less than half of that. So we'll see how things go in the future, but we might be what Microsoft would call a new normal. The only question is what that looks like.
"Alphabet, Microsoft Spur Hope Tech Can Handle Slow Economy"
We're probably more concerned about the rest of the world.
Repeat after me, Microsoft Cloud is not a thing
In an ongoing effort to better position its cloud-based offerings against Amazon Web Services (AWS), Microsoft uses an invented business called Microsoft Cloud, previously called Commercia Cloud, that consists of some unnamed and ever-shifting assortment of actual businesses that performed particularly well in any given quarter. And let me tell you, that business is doing great: it surpassed 25 billion dollars in quarterly revenue for the first time, up 28 percent YOY. Looked at another way, however, over 50 percent of Microsoft's revenues still don't come from the Microsoft Cloud. Maybe pointing this out every quarter isn't so smart.
"Microsoft Asks Google, Oracle to Help Crimp Amazon's U.S. Government Cloud Leadership"
If you can't compete, cooperate!
Intelligent Cloud: Azure manages 40 percent growth in a tough environment
Microsoft reported that it experienced 40 percent growth in Azure and 22 percent growth in Server products and cloud services revenue. Which begs the question: if this business is going so strong, why did Microsoft need to ask Google, Oracle, and other competitors to help pressure the US into spreading its cloud spending across more services, challenging AWS' dominance. That's awkward timing, for sure, but, as Microsoft noted, even Azure's heady growth was slower than it had expected—they saw "some deceleration," CFO Amy Hood said—and Server revenue was actually down 2 percent YOY. In the good news department, the firm also revealed in its post-earnings conference call that its enterprise mobility and security installed base grew 21 percent to over 230 million seats. And it has some interesting statistics about Azure, too: Microsoft "won a record number of 100 million dollar-plus and one billion dollar-plus deals this quarter," and it will launch 10 new Azure regions over the next year.
"Microsoft Earnings: Why Shareholders Should Be Happy"
It's too big to fail.
Intelligent Cloud: Data and AI
Satya Nadella revealed some interesting data about Microsoft's efforts, noting that 65 percent of the Fortune 1000 use three or more of the company's data solutions, and that Microsoft is "growing faster than the market." Cosmos DB transaction and data volume is up over 100 percent YOY for the fourth consecutive quarter in a row. He had less to say about AI, however, stating only that the world's large AI models were becoming powerful platforms themselves, "a paradigm shift," and that a "diverse set of customers are applying language models to advanced scenarios like content and code generation" with Azure OpenAI Service.
"Netflix names Microsoft as partner for new consumer subscription plan"
Google was too busy, apparently.
Intelligent Cloud: Developer advances
GitHub Copilot, which appears to basically screen scrape programming solutions from around the web so that stuck developers can complete their own projects, now has over 400,000 subscribers. And Power Platform now has over 25 million subscribers (which I don't believe is a new number).
"Microsoft just shared a bunch of juicy Teams stats – but not the one we all wanted to see"
Juicy. Can we start caring about language again, please?
Productivity and Business Processes: Microsoft is all-in on Teams
Nadella said that Microsoft was "all-in on Teams," which is obvious enough when you look at all the new features this platform gets each month. (450 new features in the past year alone.) But Microsoft had a lot less to say about the size of the Teams userbase, which is new, suggesting that growth as slowed dramatically. Instead, we got other numbers. 100,000 companies have deployed custom line of business (LOB) apps in Teams. Third-party Teams apps were up 40 percent YOY. Teams Phone is now the market leader in cloud calling with over 12 million PSTN users. Over 60 percent of the Fortune 500 use Teams Rooms, and 25 percent use Viva. Etc. All good. But how many users was that again?
"Microsoft Will Change a Windows Security Default to Block Ransomware"
The old default encouraged ransomware.
More Person Computing: Windows
Highlighting the positive, Nadella noted that PC shipments were still higher than pre-pandemic levels. But More Personal Computing was the worst performer of Microsoft's core business units for a reason, and Windows revenues from PC makers declined 2 percent YOY with the PC market "deteriorating." And Windows commercial products and cloud services revenue grew 6 percent, but that was lower than expected, which Microsoft attributed to less interest from small- and medium-sized businesses.
"Xbox closes its fiscal year with 'record annual revenue'"
Sure. How about those profits? /cricket
More Personal Computing: Xbox stumbles
Xbox didn't help matters this quarter at all, with a 7 percent revenue decline overall. Xbox hardware revenues were down 11 percent and Xbox content and services fell 6 percent. Microsoft said "lower engagement hours and monetization in third-party and first-party content" was only partially offset by growth in Xbox Game Pass subscriptions. This is a bit troubling at a time when many had hoped that console shortages would have eased up. But that doesn't seem to have been the case.
"Review: Microsoft's Surface Laptop Go 2 has a lot of problems, but I like it anyway"
That's what my wife says about me too.
More Personal Computing: Surface and Search
Amazingly, Surface revenues grew by 10 percent, and it wasn't the only double-digit growth in this business: Search and news advertising revenues were up 18 percent. I'm not sure what to attribute those to, but both are small businesses, so growth is a bit easier, and both probably have favorably prior year comparables. That said, don't expect much from Surface, in particular, in the short term: a year out from the last big product launch, this quarter will see a small decline in revenues, YOY, Microsoft said.
"Microsoft misses estimates but stock up 5% on rosy guidance"
Smile, people. Just smile.
To the future
Microsoft's quarter was in some ways inevitable, but the firm was able to end things on a positive note by offering a relatively positive outlook for the near future. It said it still expected the Activision Blizzard acquisition to be finalized in the current fiscal year, introduced some cost-saving measures, and nice full-year revenue growth. That said, it expects continued weakness in Windows and PCs, in Surface, LinkedIn, and Search. More Personal Computing could even experience a flat quarter depending on how things go. But the firm said it would continue to "invest in future growth while maintaining intense focus on operational excellence and execution discipline."