Paul Thurrott's Short Takes: Microsoft Earnings Special Edition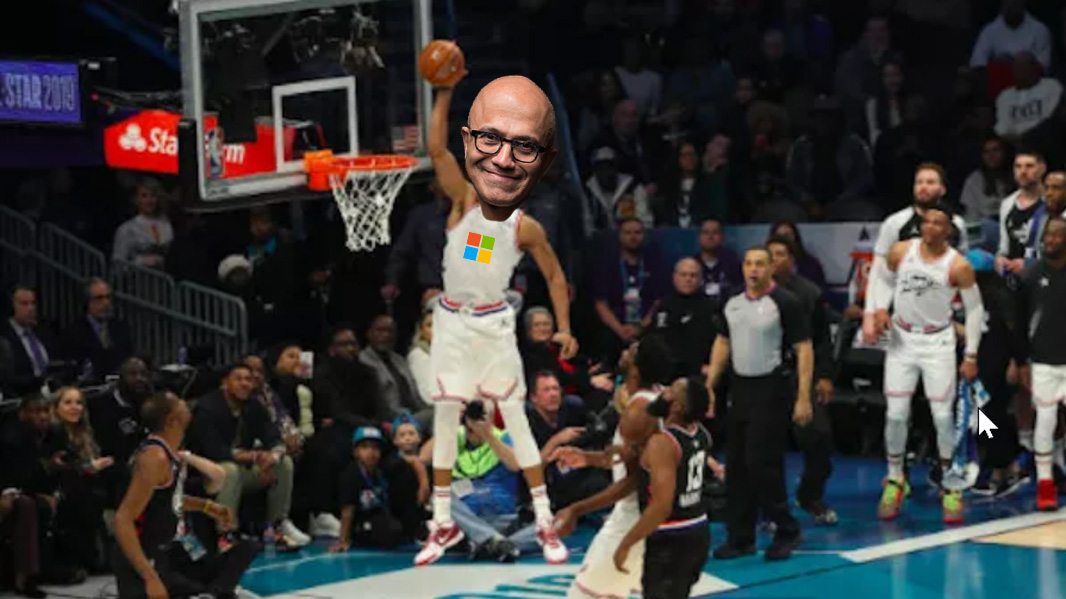 Image # Expand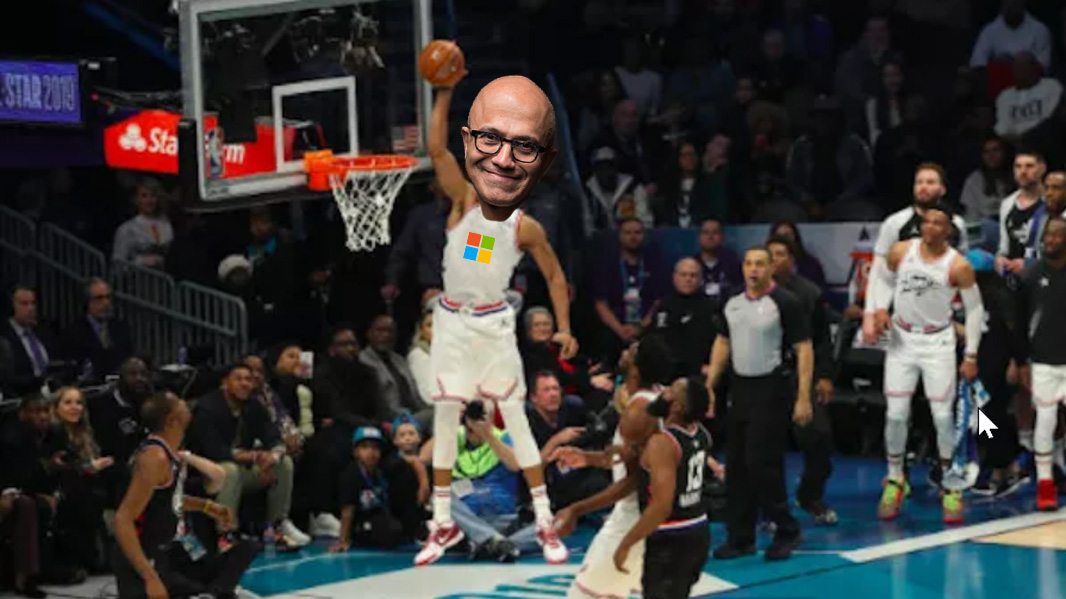 Because Microsoft announced its quarterly earnings this week, this edition of Short Takes looks exclusively at the results across all of the software giant's major business units.
Note: On Tuesday, Microsoft reported that it earned a net income of $15.5 billion on revenues of $43.1 billion for the quarter ending December 31, 2020. Here, we'll take a closer look at the quarter, based in part of information the firm communicated during its post-earnings conference call.
Business unit breakdown
Microsoft has three major business units—Productivity and Business Processes, Intelligent Cloud, and More Personal Computing—and they had been tracking pretty close to each other each quarter, financially, for the past several years. But in recent quarters, the two cloud-based units—Productivity and Business Processes, and Intelligent Cloud—have been pulling well ahead of More Personal Computing, which contains more traditional businesses like Windows, Surface, and Xbox. Well, that all changed in the holiday quarter of the pandemic year, with More Personal Computing surging to take first place with $15.1 billion in revenues, a year-over-year (YOY) increase of 14 percent. Intelligent Cloud was the second-largest business unit with $14.6 billion and 23 percent YOY growth. And Productivity and Business Processes brought up the rear with $13.4 billion in revenues, a gain of 13 percent YOY.
"Apple Reports A True Blockbuster"
The only blockbuster I'm interested in is No Time to Die.
Windows was a bit of a rollercoaster
One might expect that Windows would have had a great quarter, given that the pandemic triggered a massive shift to working and learning from home, and that the PC market grew 8.6 percent throughout 2020 and 15.6 percent in the fourth quarter. And it did … sort of. Windows Home sales were up 24 percent YOY, which is impressive, and Windows Commercial products and cloud services revenue grew 10 percent in the quarter. But Windows Pro sales were down 9 percent. And overall revenue growth from Windows sales to PC makers was up just 1 percent YOY. Microsoft blamed the impact of the Windows 7 upgrade cycle from the previous year on the less-than-thrilling results, but that's crazy. PCs were often sold out in 2020, and the holiday quarter could/should have been stronger.
"Microsoft is testing out this new way of delivering Windows 10 features"
The U.S. Postal Service?
Surface was a big disappointment
And speaking of "could/should have been stronger," I'm not at all sure what to make of Surface, which should have had a breakthrough quarter. And it did … sort of. Microsoft reported that Surface delivered its first-ever $2+ billion quarter in revenues, which would normally be a cause for celebration. But that figure is just a 3 percent gain over the same quarter a year ago, a stunning disappointment given that it was the holiday quarter of a pandemic year in which PCs were hard to find. And then Microsoft barely mentioned Surface during its post-earnings conference call, a telling sign that the software giant is not impressed with its performance. Many are of course wondering what to blame, but it's pretty obvious: Surface simply doesn't offer a compelling mix of products for consumers or businesses. And let's face it, it's been riding the popularity of its only truly successful product, Surface Pro, for far too long without any other design wins it can point to. Surface needs some help.
"Apple registers best iPad sales performance since 2014 as tablet market strengthens"
That's what happens when you have the right mix of products.
Xbox had its best quarter ever
With Microsoft launching two new console models as part of a new generation of hardware for the first time in its history, one might expect the business to deliver some of its best results ever. And it did … in a major way. The previous quarter was the best-ever for Xbox, with Microsoft selling more consoles than it ever has in any quarter, and that happening despite massive and embarrassing shortages. And here's something you don't hear very often from Microsoft: It is actually gaining console share for the first time in several years. Overall, Microsoft's gaming revenue was up 51 percent YOY, and Xbox content and services revenues were up 40 percent YOY. The total Xbox Live subscriber base had surpassed 100 million monthly active users, while Xbox Game Pass surpassed 18 million subscribers, up from 15 million in the previous sequential quarter. No lemonade this quarter, folks.
"Rumour: Microsoft In Talks For Another Bethesda Level Acquisition"
Maybe it's time to dust off those Nintendo talks again.
Azure had another blockbuster quarter
Azure is the gift that keeps on giving, and Microsoft was quick to highlight this week that its cloud-based platform delivered an astonishing 50 percent revenue growth in the most recent quarter, helping to drive overall revenue growth in the Intelligent Cloud business unit to 23 percent. "We're investing to bring our cloud services to more customers, announcing 7 new datacenter regions in Asia, Europe, and Latin America, and adding support for Top Secret classified workloads in the United States," Microsoft CEO Satya Nadella said of Azure. "We are seeing momentum in every industry." But it wasn't just Azure: Server products and cloud services revenue was up 26 percent YOY, and even Server (on-premises and hybrid) revenues saw 4 percent growth YOY; that latter figure would have been even higher, but the year-ago quarter benefited upgrades related to the end of support for Windows Server 2008. Finally, the Enterprise Mobility installed base grew 29 percent to over 163 million seats.
"Azure cloud will pass Office to become Microsoft's biggest business next year, says analyst"
Analysts say lots of things. But depending on who you ask, Azure is already bigger than Windows.
Microsoft 365! Why does it always have to be about Microsoft 365?!
Microsoft 365 and Microsoft Teams were unsurprisingly the star of the show for the Productivity and Business Processes unit, which saw total revenue growth of 13 percent in the quarter. Office Commercial revenues were up 11 percent, and Office Consumer revenues were up 7 percent, with the total consumer user base now at 47.5 million. And Dynamics revenues were up 39 percent. Oddly, Microsoft didn't provide a new figure for Teams users, despite the fact that it had updated that figure throughout 2020. (Perhaps it's waiting for Microsoft Ignite in March.) But we did get some numbers. "We are seeing larger deployments [of Teams]," Mr. Nadella noted. "117 organizations have more than 100,000 users of Teams, and over 2,700 organizations have over 10,000. And Teams has nearly 60 million daily active users on mobile alone."
"Microsoft patented a chatbot that would let you talk to dead people"
Bill Gates was right. Software really is magic!
But wait, there's more
I'm always fascinated by the products and services that Microsoft calls out during its post-earnings conference calls, especially those that don't seem to deliver a lot in the way of financial results. For example, Microsoft always discusses its developer initiatives during these calls, and this week it talked up GitHub, Visual Studio, and the Power Platform, which, among other things, allows non-developers to build applications, automate processes, create virtual agents, and more. "Developers have been critical to business continuity over the last year, and we're helping them collaborate and scale their impact to drive organizational outcomes," Mr. Nadella noted, adding that GitHub is now used by over 56 million developers and 3 million organizations. "Power Platform is the clear leader in low code/no code development, with more than 11 million monthly active users, up 95 percent year over year." And then there's LinkedIn, which Microsoft for some reason still owns. LinkedIn, we're told, saw "record levels of engagement" in 2020, with nearly 740 million members triggering sessions growth of 30 percent, conversation growth of 48 percent, and 100 percent gains on hours spent on LinkedIn Learning. If only it could make money somehow. (LinkedIn revenues were up 23 percent.) And let's not forget about security, given the recent SolarWinds attacks. "Over the past 12 months, our security business revenue has surpassed $10 billion, up more than 40 percent," Nadella said. "Microsoft Defender blocked nearly 6 billion threats last year alone."
"Sony's Smartphone Strategy Was Murky, But It's Getting Clearer"
Oh, so they're finally exiting the market then?