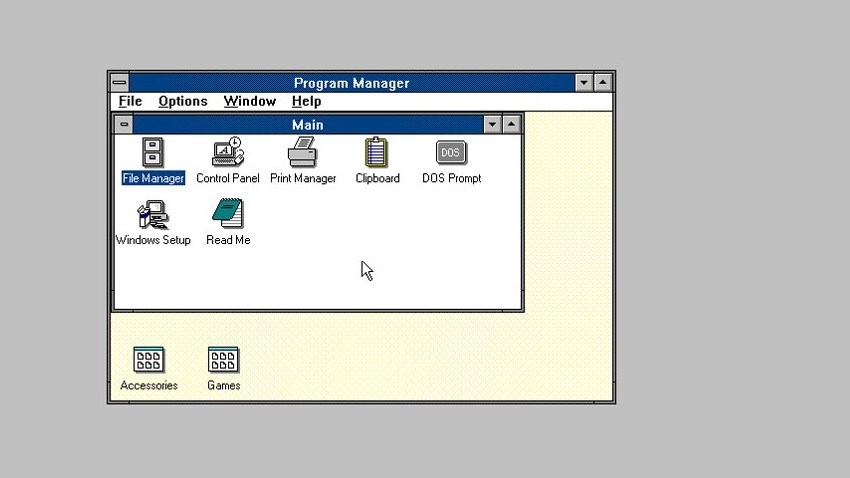 Because I will turn around and go back home if you two don't shut up, this week's other news includes Intel's CEO throwing cold water on Windows 10, a potential Microsoft purchase of Blackberry, a Windows 3.0 anniversary, Microsoft's big milestone in Ireland, that coy Nokia CEO and his plans for HERE, and HP's plans to make an eagle through mitosis. Or something.
Intel CEO says Windows 10 will not trigger PC market rebound
And before anyone gets their panties in a bunch, I just want to point out that this is obviously correct. That is, if Windows 10 is truly successful, it will at best stabilize the PC market somewhere south of 300 million units per year. And that is as good as it's going to get. But let's see what Intel CEO Brian Krzanich has to say about this. "We are going through another transition, Windows 10 upgrades," he said during Intel's annual shareholders meeting. "We're seeing some quarter-to-quarter pushing, but we continue to take a view of our long-term forecast [that] the PC market should be flat to slightly down mid single-digit [growth] over the long-term." Ah, so he said exactly what I said. This is the new normal folks. And it's a big improvement from the steady—and often big—declines of the Windows 8 era.
"Windows 10 beta on Xbox One coming 'post-summer'"
Duh and/or hello.
Is Microsoft considering a purchase of Blackberry?
Microsoft, you've already spent $7.2 billion on one failing smart phone maker, so what are you going to do next? What's that? Blackberry? Really? Maybe. With Blackberry CEO John Chen getting mixed marks on his attempt to revive the company, Microsoft is allegedly "evaluating" whether it should just buy Blackberry. That's the word from Digitimes, which is admittedly not the most reliable source. " Microsoft and a number of China-based handset vendors, including Xiaomi Technology, Lenovo and Huawei, are being indicated as potential investors," the publication claimed, citing unnamed sources. "Microsoft has an advantage to take over BlackBerry since the Canada-based company has shifted its business focus to software products instead of hardware devices, which complements Microsoft's product lines, said the sources." What was the phrase Apple CEO Tim Cook used? Ah, right: "Two turkeys don't make an eagle."
"Spotify Review: Here Comes the All-Around Entertaining App"
Because we haven't had iTunes for the past 14 years, apparently.
Happy birthday, Windows 3.0
Today is the 25th anniversary of the release of Windows 3.0, which is generally important because it was the first successful version of the product, one that set up about 25 years of utter dominance in the PC industry. And is personally important because it was the first version of Windows I actually installed and (tried to) use. Sadly, the machine I installed Windows on—an IBM PS1 with a gray scale VGA screen and a 286 processor—was not actually up to the task of running Windows 3.0, and I could literally watch menus draw—slowly, so slowly—in real time when they were selected. Being the budding industry analyst that I was, I immediately declared that Windows was a joke, and would never be popular. And went back to using that Amiga that we all know would go on to great success. Cough. Anyway, happy birthday Windows 3.0.
"Sounds of the Animal Kingdom, a Windows Phone educational app for learning the Call of the Wild"
Just in case human language learning is a bit too difficult.
Microsoft is now the largest company … in Ireland
A report in The Irish Times says that Microsoft has become the largest company in the Emerald Isle for the first time, surpassing an Irish construction company called CRH. This ranking is based on revenues, with Microsoft growing 32 percent in the past year to $22 billion in annual revenues. Oddly enough, one of Microsoft's biggest rivals actually fell a bit year over year: Google is now the third-largest company in Ireland, down from second place the prior year. (Microsoft employs roughly 2,000 people in Ireland as well.)
"This Rapper is a Machine"
And not a musician? Actually, I buy that.
Nokia CEO in no hurry to sell off HERE
And I'm starting to believe this guy is enjoying the attention, frankly. Quoted in a trade magazine interview, Nokia CEO Rajeev Suri acknowledged the "significant interest" that a possible sale of the HERE mapping and location technologies and products had gained. But then he played coy. "Let's give it more time," he added. "We may not end up selling it if we don't get the right value. It has to be a good competitive deal for Nokia and our shareholders." In other words, to the parties who are interested—various car makers, Uber, possibly Microsoft: if you want HERE—and you do—it's time to pay up.
"Microsoft's facial recognition service How-Old is now available as a Windows Phone app"
For those rare times you run into a Windows Phone user in a bar.
Hewlett-Packard's plans for mitosis on track
Hewlett-Packard is racing towards its goal of separating into two separate firms, HP Inc. (the PC and printer company) and Hewlett-Packard Enterprise, but analysts are curious how it will split in two and arrive at two bigger companies. That doesn't make a lot of sense, of course, and HP has been warning the world that this split will be both costly (with several billion in restructuring costs alone) and messy. But we can at least credit HP for inventing a new word in addition to two new companies: the split will also add another $400 million to $450 million in "dissynergy" costs related to the upcoming duplication of functions that is currently handled by single departments within the company. Sounds like they have a new tagline. "HP, where dissynergy is strategy."