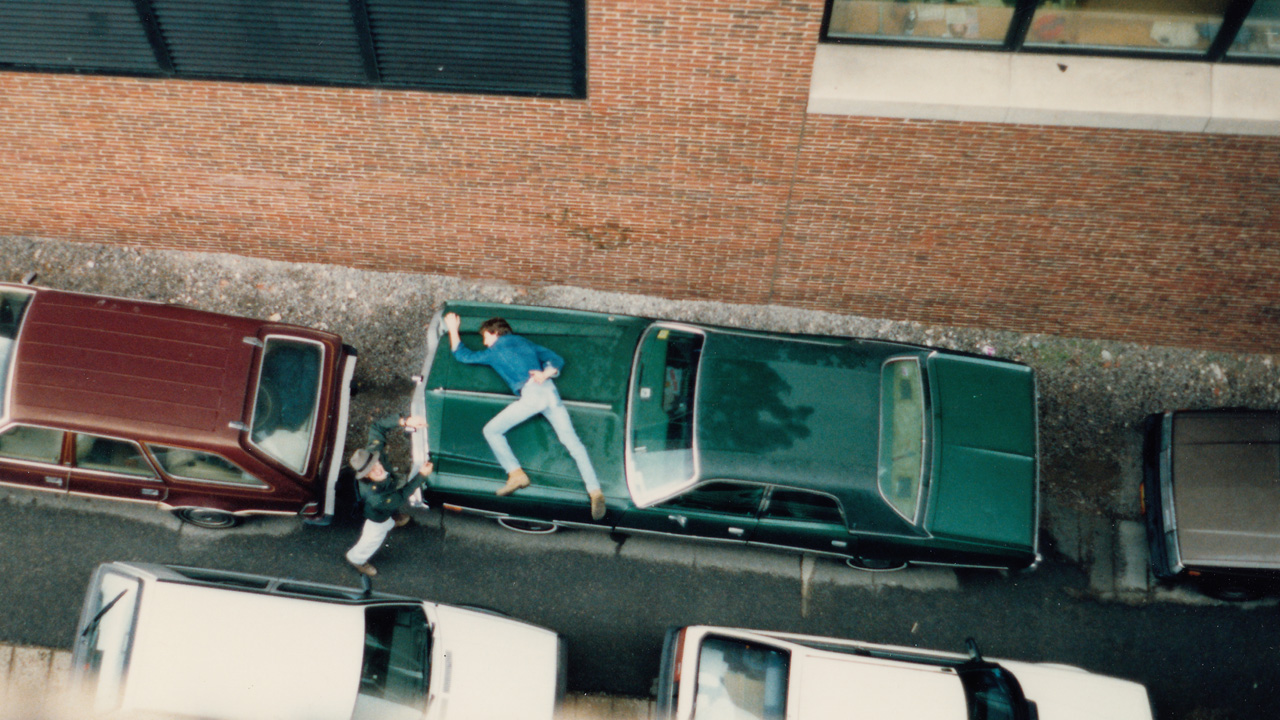 Because Google is apparently taking over the world, this edition of Short Takes focuses on Microsoft's Bing Concierge Bot, two weeks of Google v. Oracle at trial, Google claims that Chromebooks outsold Macs in the US in Q1, Google appeals French order to take "right to be forgotten" worldwide, Google patents fly paper for pedestrians.
A lot of Google news this week for some reason. I apologize in advance for not being able to invent what happened. –Paul
Microsoft's answer to Alexa and Google Assistant? The Bing Concierge Bot!
With Amazon's Alexa-based Echo proving surprisingly popular, Google this week announced Assistant, its own entry into the voice-based, conversational services market too. But what about Microsoft? A job posting on the software giant's web site, since removed but spotted by Mary Jo Foley, says its called … wait for it … the Bing Concierge Bot. Sigh. "We are building a highly intelligent productivity agent that communicates with the user over a conversation platform, such as Skype, Messenger, SMS, WhatsApp, Telegram, etc," the posting explained. "The agent does what a human assistant would do: it runs errands on behalf of the user, by automatically completing tasks for the user. The users talk to the agent in natural language, and the agent responds in natural language to collect all the information; once ready, it automatically performs the task for the user by connecting to service providers." Sounds great. Sounds late to market, too. But as I noted this week of Google Home (and its Assistant-based backend), only those firms with a search engine can truly compete in this market. And Micrososftis one of those two companies.
"Microsoft Finally Waves the White Flag on Smartphones"
Says a headline from July 2015, I assume.
Google v. Oracle concludes week two of trial today
This probably warrants a full-length news piece, but I was too busy not writing about Google this week, so this will have to do. Today, an important court case in which Google is accused of having stolen Oracle's intellectual property when it illegally used Java code to create Android, will conclude its second week. And this trial has seen some heavy hitters on the stand, including Google co-founder Larry Page, who seemed particularly unclear about why it was wrong for Google to steal. Acknowledging that Google had indeed copy and pasted 11,000 lines of Java code, Page said that this gross intellectual property theft was "established industry practice." To be fair, Page has a point, though it will be lost on the non-technical: The code Google is accused of copying is mostly code "declarations," which Page asserts "is not code." The implementations of that code, then, would have been Google-created. Well, I guess we'll find out what the jury thinks: Deliberations start next week, and could result in several billion dollars in fines for Google if it loses.
"Android apps on Chrome OS show the failure of the web as an application platform"
This is actually a fair point, though I'd note that Apple figured this out in 2007 when the web apps platform for iPhone fell flat.
Google claims that Chromebooks outsold Macs in the US in Q1
This is one of those cases where you try to find the little flower in a pile of horse manure: Google's Chromebooks, which are so infrequently used worldwide that they fall within an "other" category that accounts for exactly "0 percent" usage share, apparently outsold Macs in the first quarter. In the United States only. And according to only a single firm, IDC. But that didn't stop Google from trumpeting this irrelevant "fact" during its Google I/O keynote on Wednesday. What Google didn't tell anyone were the relevant facts: Apple's Mac business generated $5.1 billion in revenues in that quarter, which I estimate to be about $5.1 billion in revenues more than Google ever made on Chromebooks. And that its Chromebook "success" is relegated solely to the K-12 education market, a market within a market (education) within yet another market (US-only). In other words, you get a golf clap for this little milestone. But Chromebooks are still a joke.
"For the first time, Google beat Apple in PC sales — and that's really bad news for Microsoft"
This … might actually be true. Assuming Google's partners sold 2 million Chromebooks in the quarter—which is accurate based on the data cited—Chromebooks accounted for 15 percent of all PCs sold in the US in Q1. Again. US-only.
Google appeals French order to take "right to be forgotten" worldwide
This week, Google officially appealed a French order that would require it to make its "right to be forgotten" search results available worldwide. "As a matter of both law and principle, we disagree with this demand," Google explained. "We comply with the laws of the countries in which we operate. But if French law applies globally, how long will it be until other countries – perhaps less open and democratic – start demanding that their laws regulating information likewise have global reach?" It's an interesting point. Less interesting than Google actually doing the right thing for a change. But interesting.
"Microsoft pledges to use more renewable energy in its data centers"
The tears of Windows phone fans should provide enough power for a few years.
Google has patented a sticky hood for its self-driving cars … that collects hit pedestrians
And you thought it was hard clean insects off your windshield. Google haspatented an "adhesive vehicle front-end for mitigation of secondary pedestrian impact," which it describes as a "system for protecting a colliding object [e.g. a pedestrian] from a secondary impact, after an initial impact with the [Google driverless] vehicle." It looks funny (as you can see below), but the idea is well-intentioned, as the worst injuries to pedestrians hit by cars often come from the secondary impact. But still. Funny.