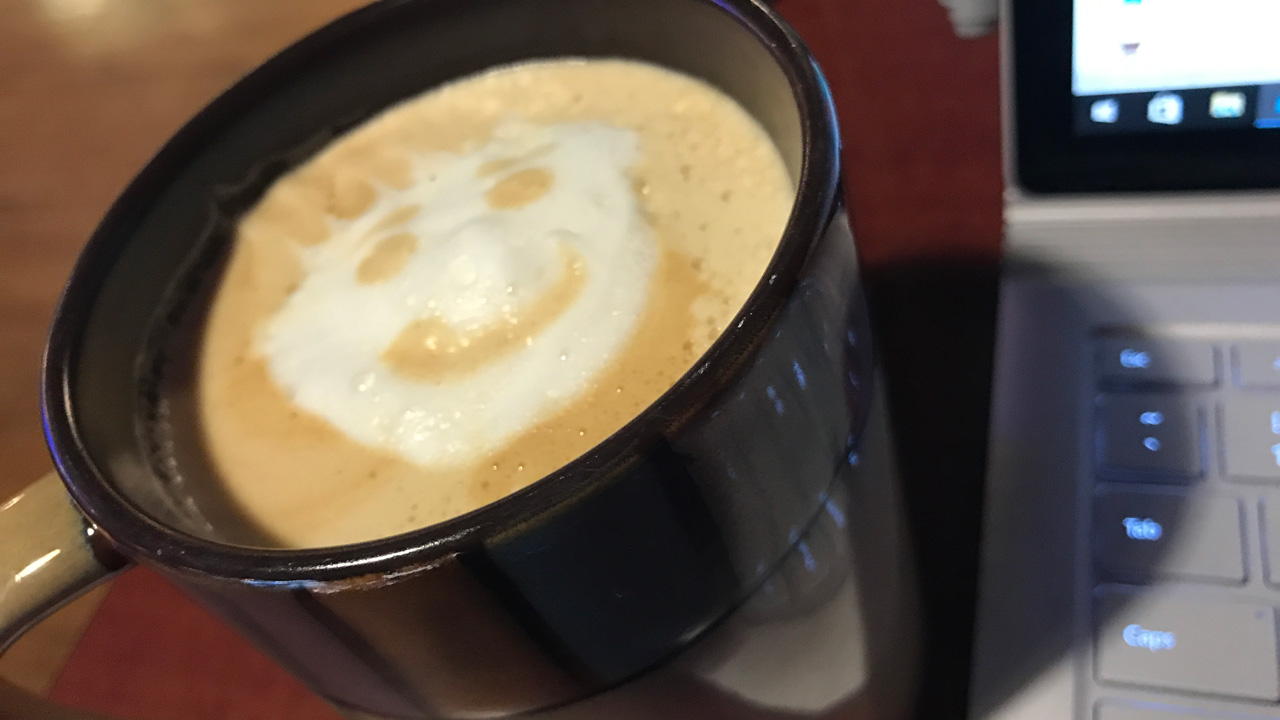 Because our three days of Spring have finally arrived, this edition of Short Takes looks at an amazing Intel threat against Microsoft, Microsoft's security buy is no Nokia, out-of-date Skype clients head off to a farm to chase rabbits, and much more.
Intel implicitly threatens Qualcomm over Windows 10
Intel this week issued an interesting threat at no one in particular. "Intel carefully protects its x86 instruction set architecture (ISA) intellectual property rights," the firm notes. "There have been reports that some companies may try to emulate Intel's proprietary x86 ISA without Intel's authorization." So. There have been announcements that Microsoft is working with Qualcomm to bring x86 application compatibility to Windows 10 on ARM, which is due in the market later this year. Meaning that Intel is, in fact, threatening both Microsoft, its biggest partner, and Qualcomm, its biggest competitor, with the same patent infringement lawsuits that it used successfully against Transmeta over 10 years ago. And as Intel reminds us, "Transmeta was not commercially successful, and it exited the microprocessor business 10 years ago." Yikes.
"If Windows 10 on ARM Works Properly, It Will Be Boring"
So much for that theory. : )
Microsoft to buy Hexadite
Microsoft announced this week that it will purchase Hexadite, a U.S.-Israeli security technology firm that offers automated cyberattack response solution. Aside from the obvious scrambling—I suspect the term "Hexadite" spiked on Google Search for about 10 minutes while we all figured out what it was—the real questions are "why" and "how much?" Microsoft isn't saying on the latter, but the estimate is about $100 million, or about 9 percent the cost of Nokia. (I use this as my measuring stick on every Microsoft purchase now.) As for the "why," this Microsoft is explaining: Hexadite's technology will be used to improve Windows Defender Advanced Threat Protection (WDATP)'s protections against "zero-day attacks, ransomware, and other advanced cyberthreats." "Hexadite's technology and talent will augment our existing capabilities and enable our ability to add new tools and services to Microsoft's robust enterprise security offering," Microsoft's Terry Meyerson explains. Sounds like a bargain at any price.
"Want ransomware-proof Windows? Use Windows 10 S, says Microsoft"
Also, functional-proof.
Microsoft starts walking away from out-of-date Skype clients
With its transition to a new Skype infrastructure now complete, Microsoft is rolling out new clients on modern platforms and is preparing to shut down the old, P2P-based Skype backend. But that means that older Skype clients—which will never be updated—will soon stop working too. And this news has some users freaking out: Skype on Windows Phone 8, Windows Phone 8.1, and Windows RT will stop working as of July 1. (Skype integration in the Windows 10 Mobile Messaging app will also stop working, but at least those 17 users can still get the Skype standalone app.) I guess it's time to upgrade to something more modern, folks. Sorry.
"Skype is shutting down a plethora of features on July 1"
Um. No, it isn't.
Will Xbox Project Scorpio be Microsoft's last video game console?
Microsoft is set to fully reveal Xbox "Project Scorpio," its new Xbox One video game console, on Sunday. But onlookers are already wondering whether this is the swan song for Microsoft's console ambitions. For example, Seeking Alpha notes that Microsoft has shifted to monetizing the Xbox user base in other (read: non-console sales) ways. And The Verge foists an interesting theory that Scorpio is really just a PC, paving the way for a future convergence that's about PCs, not consoles. These ideas are both valid, but I have to be honest: I'm really excited about the Scorpio launch. And despite Xbox's lack of success against the PlayStation 4 in this generation, I'm not ready to write off the console yet.
"All Of Apple's New Hardware Releases Are Good News For Microsoft's Surface"
Lemonade. That cool, refreshing drink.
Mystery Microsoft trademark might be video game-related too
And speaking of Xbox, an interestingly-timed Microsoft trademark application for the term "DirectReality" appears to be video game related as well. The filing was first reported by Gamespot, which notes that the mark "covers 'computer game software,' and more interestingly, 'computer software for holographic applications.' Additionally, it covers 'online computer game software,' including holographic applications." The application was made very recently, too, on June 2. Hopefully, this isn't yet another renaming for Microsoft's holographic/Augmented Reality/Mixed Reality/whatever we're calling it this week platform. But maybe we'll hear more at the Scorpio reveal.
"Apple Customer Data in China Was Sold Illegally, Police Say"
They promise to sell your personal data legally next time.