Paul Thurrott's Short Takes: July 29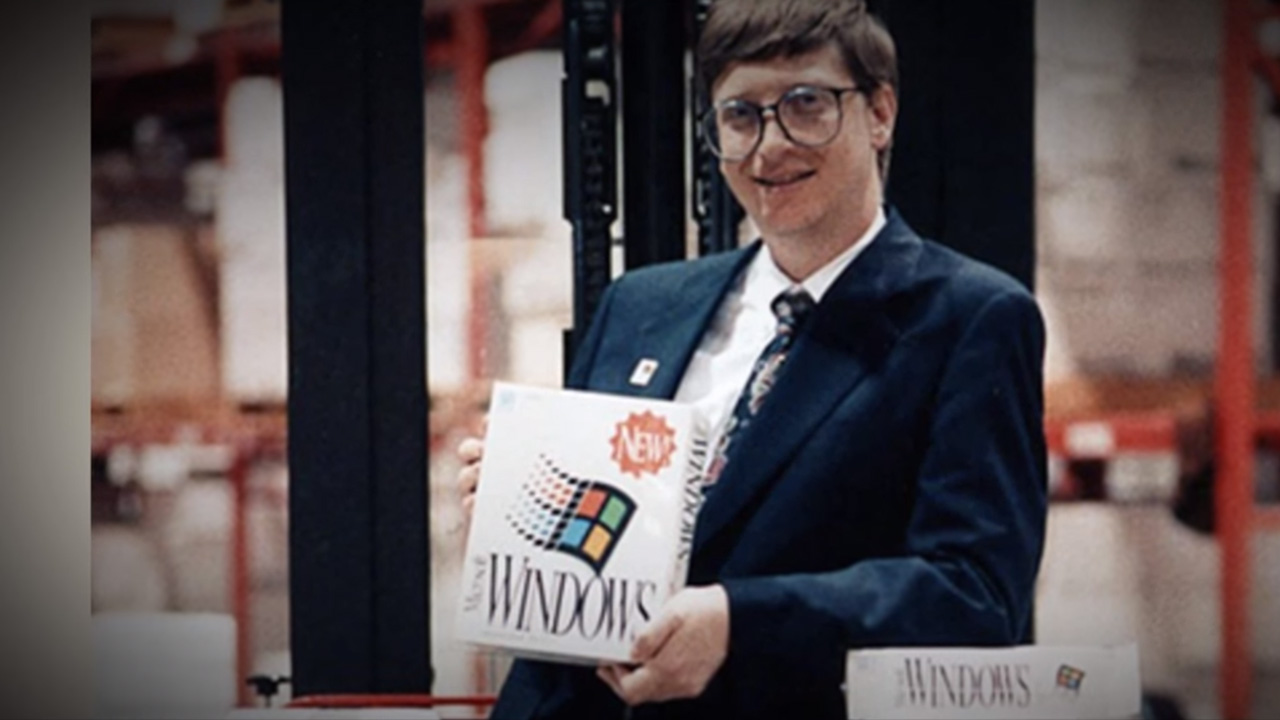 Because Paris, vous me manques déjà, this edition of Short Takes focuses on more Microsoft layoffs related to phone disaster, Microsoft's phone sales revealed, Windows 10 Upgradegate triggers lawsuits, Windows NT 4.0 turns 20, and so much more.
New Microsoft layoffs are of course phone related
While Brad covered this week's surprise Microsoft layoffs already, I'd like to emphasize that these cuts are just the latest example of the gift that just can't seem to stop taking: Microsoft's ill-fated purchase of Nokia's hardware and services businesses two years ago. $10 billion later, Nokia can't seem to stop failing, even from beyond the grave, and these cuts are of course mostly happening in the remains of Microsoft's phone business. Though Mary Jo says 900 were in sales. Probably phone sales. Geesh.
"Microsoft Has Finally Discovered The Cause Of Battery Failure On The Surface Pro 3"
Yep. It's Frank Stallone.
Microsoft barely sold 1 million Windows phones in the previous quarter
And speaking of bad news and Windows phone, the same regulatory filing that brought us news of the layoffs noted above also tells us how many Windows phones that Microsoft sold last quarter. Not many. "We sold 13.8 million Lumia phones in fiscal year 2016," the filing notes, "compared with 36.8 million sold in fiscal year 2015." Since we know that Microsoft sold 5.8 million, 4.5 million, and 2.3 million Lumias in the first three quarters of FY2016, respectively, a little math tells us that Microsoft sold only 1.2 million phones in the quarter. So, mission accomplished.
"Microsoft Should Consider an Intel Divorce"
Totally. ARM has really worked out well for them.
Microsoft faces lawsuits in wake of Upgradegate fiasco
Sorry, more bad news: Microsoft now faces lawsuits in both Florida and Israel that allege that the software giant broke the law by deceptively forcing the Windows 10 upgrade on its users. Which, of course, it did. The U.S. suit is seeking class action status, which shouldn't be difficult, as I image this is a class of several hundred million people. Microsoft has claimed all along that the Windows 10 upgrade was a choice, but that is simply not true, and the firm used social engineering techniques in changing how the upgrade dialog worked to trick people into upgrading. This behavior is indefensible, and I'm surprised there isn't more outrage. Or legal action.
"Paragon Capital Management buys $13695540 stake in Microsoft Corporation"
That's a curiously specific number. Lacking commas for some reason.
Windows NT 4.0 turns 20
In slightly happier news, this weekend—or July 31, more precisely—marks the 20 year anniversary of the original release of Windows NT 4.0, which I will now describe as the first "mainstream" version of Windows NT. So naturally,Microsoft is celebrating … Windows Server, for some reason. Even though there were earlier versions of NT Server. "20 years ago, Microsoft introduced the first OS for the masses, democratizing IT platforms and tools to help IT build solutions that drive success," the site reads, ignoring the very many "OSes for the masses" that shipped before 1996. (Obviously, they mean "server OSes".) But it's a cute site if you're into nostalgia. Which you are, you old fart.
"David Cutler — 2016 CHM Fellow"
Care about NT? Watch this video. Right now.
Google surprises with strong profits on its primary business: Advertisements
The world's largest maker of online ads saw its profit jump 24 percent in the quarter as revenues hit $21.5 billion, better than analyst expectations. "The strength of the quarter is about mobile," Google CEO Sundar Pichai said in a post-earnings conference call. "Our investment in mobile now underlines everything that we do today, from search and YouTube to Android and advertising." By which he means, "advertising": Google has seven products with over 1 billion users each, and not one of them makes a penny directly for the company: Virtually all of its revenues come from advertising. And this business is so strong that Google is now worth more than $500 billion. Yikes. Plus, unlike Apple CEO Tim Cook, Mr. Pichai can actually pronounce Pokémon. So they're just going from strength to strength.
"Apple's Hard-Charging Tactics Hurt TV Expansion"
Thanks to the iBooks curse, arrogance is no longer a valid business plan.
Amazon results highlight strength of its cloud computing businesses
And speaking of companies that are eating Microsoft's lunch, Amazon just delivered its 5th straight profitable quarter, with results that are much better than expected: Net income of $857 million on revenues of $30.4 billion, the latter of which is up 31 percent year-over-year. But here's the real meat: Growth in Amazon's cloud computing business surged an astonishing 58 percent in the quarter to $2.89 billion, up from $1.82 billion a year earlier. And I would love to compare that to Microsoft's Azure/Office 365/other cloud revenue numbers. But as I noted last week, those numbers do not exist because Microsoft hides the actual health of its various businesses. I'm guessing because they don't measure up at the moment.
"4 common Amazon Echo problems and how to fix them"
1. It's pointless, so return it.
IDC: Smartphone sales were flat in the current quarter
Yesterday, I noted that two analyst firms, Canalys and Strategic Analytics, said that the smartphone market experienced "modest growth" in the most recent quarter. Now, IDC has weighed in, and we can see how modest: .3 percent (yes, "point 3"), with hardware makers delivering 343.3 million devices, virtually the same as a year ago. But the big picture behind yesterday's story remains: The market leader, Samsung, grew 5.5 percent year over year and now commands 22.4 percent of the market. While number two Apple fell 15 percent, and now holds just 11.8 percent of the market, about "half a Samsung." And barely above up-and-comer Huawei, which surged 8.4 percent in the quarter and now controls 9.4 percent of the market. Methinks we're going to have a new number two soon, especially if Apple does go for a third generation of its iPhone 6 lineup as predicted.
"Apple has hired new talent from BlackBerry for its car project"
I just hope those guys are as successful for Apple as they were at Blackberry.