Paul Thurrott's Short Takes: February 23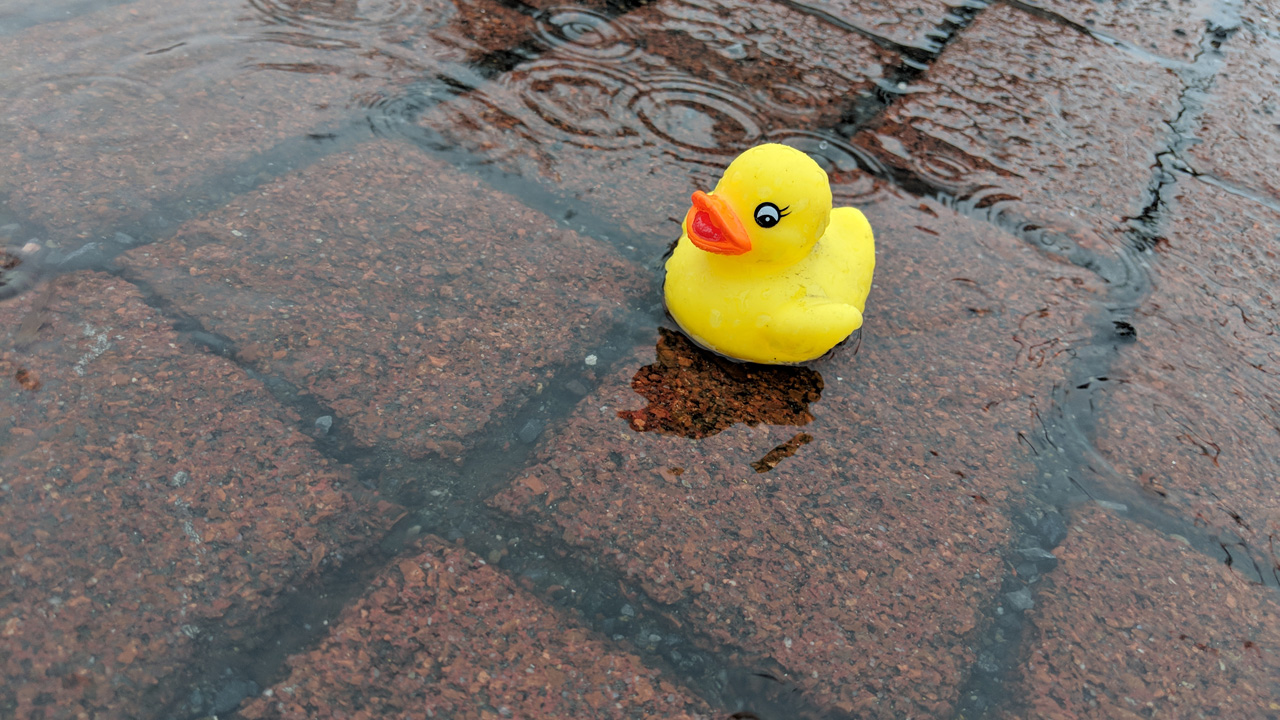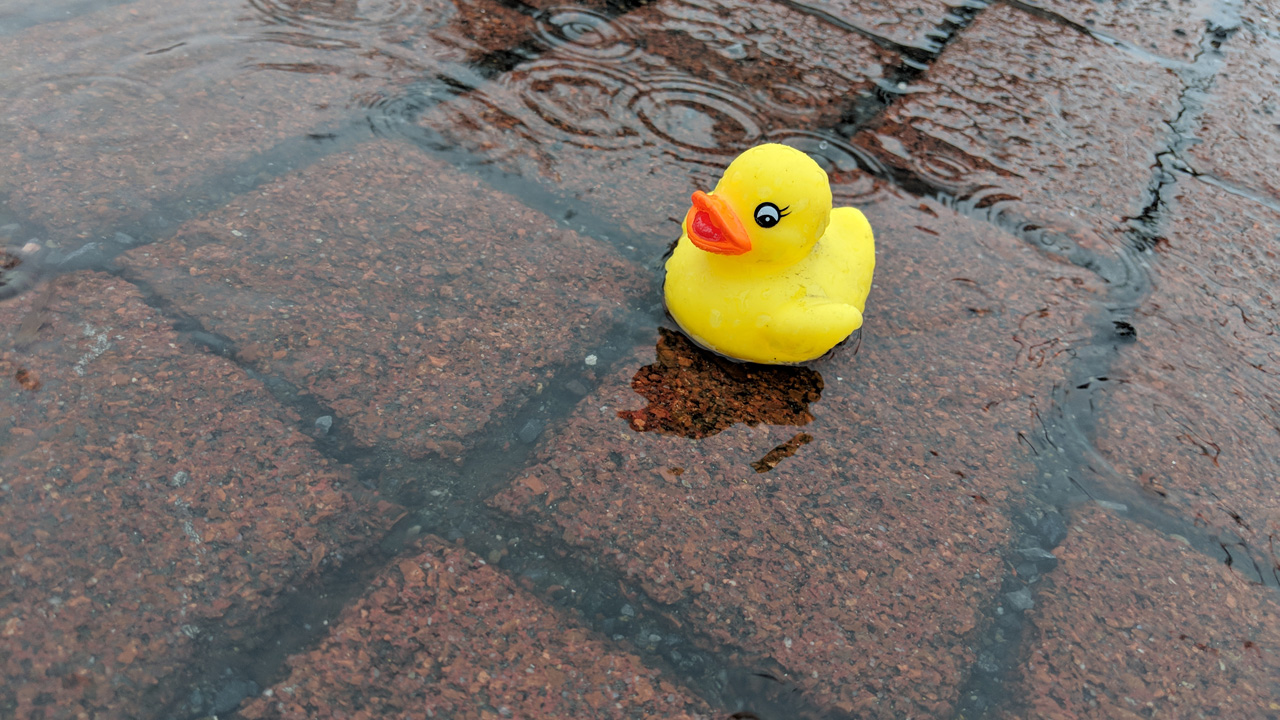 Because he started it, this edition of Short Takes looks at HP's PC resurgence, Intel's next mobile setback, Always Connected PCs, the limits of Windows 10 on ARM, and much more.
HP surges on healthy PC sales
Hold on to your butts, folks: I bet no one saw this one coming. When HP split into two firms, one focused on cloud computing (the future) and one focused on PCs (the past), most probably expected the former to be the more successful. Nope. HP Enterprise, the firm that focuses on the cloud, struggled out of the gate, but has since settled down, with the firm announcing net income of $1.4 billion on revenues of $7.7 billion in the most recent quarter. But check this out: HP Inc., the PC company, also posted its quarterly results this week, and it had even better numbers: net income of $1.94 billion on revenues of $9.44 billion. So how did this happen? Easy: HP Inc. is winning in a market that many thought was dead. It is the world's largest maker of PCs once again, thanks to a healthy mix of premium and more affordable offerings, most of which come with leading-edge designs and technology. And the results speak for themselves: Revenues from PCs are up 15 percent year-over-year, and total unit growth is 7 percent. Impressive.
"Microsoft Design Decisions Caused this Mess"
If only I had a dollar for every time I've said that.
Intel is partnering with Microsoft, PC makers to deliver on 5G networking
Everyone is talking up 5G networking these days, and for good reason: This type of connectivity will make using cloud services as fast as a local SSD, and it allows us to download 4K movies in just seconds. There are companies with networking expertise—I'm thinking Qualcomm and Huawei, primarily—that will play a major role in this future. And then there's Intel, which is, you know, trying. It plans to ship 5G-capable modems for PCs by the end of 2019, and will show off a prototype at next week's Mobile World Congress in Barcelona as a proof point. The problem for Intel, of course, is always power management. And I doubt this firm will be able to deliver on something that's efficient enough for truly mobile devices. But this future is happening with or without Intel, so they at least understand the risks.
"Microsoft readies Python, Java support for its bot-building framework"
Those are nonsense words.
Here come the first Always Connected PCs
Speaking of Intel, Always Connected PCs are a new generation of mobile computers that combine eSIM cellular connectivity with good (Intel) to great (Qualcomm) battery life and standby. And they're shipping soon. We know of three Always Connected PC designs based on the Qualcomm Snapdragon processor, and there will be dozens based on Intel, and all of them will be supported by 14 wireless carriers worldwide, including all four major carriers in the US. The thing is, we've tried this before: You have been able to buy PCs with cellular data capabilities for years. And the issue has always been cost (these systems require their own data plans) and complexity (read: Windows). So we'll see how this goes.
"Microsoft just put another nail in the coffin for Windows phones"
Just a reminder that Microsoft announced it was killing its phone business in 2015.
Yes, Windows 10 on ARM will have its limits
And speaking of Always Connected PCs, the real excitement here, of course, is on the Qualcomm side of the equation: For the first time since 2012, Microsoft will have a version of Windows that runs on a non-x86 platform. But that version of Windows, called Windows 10 on ARM, will, of course, come with some limitations. It can emulate x86 software just fine, but x64 is off the table. It can't emulate x86 hardware drivers, which could lead to some incompatible devices. It can't utilize many shell extensions, including storage apps from Dropbox, Google Drive, and others, plus various assistive technologies. And it won't run Hyper-V, of course. So what's the point of Windows 10 on ARM, you ask? Simple: This is Microsoft artificially giving Intel the competition it needs to do better work. And for that reason alone, we should all be rooting for Qualcomm to succeed here.
"Windows 10 on Arm: HP 2-in-1 is up for pre-order but will cost you $1000"
You mean we have to pay for these things?
Holoportation is Microsoft's HoloLens Hail Mary (Jo)
Microsoft's HoloLens is exciting technology and it briefly thrilled onlookers when it was first revealed three years ago. But the underpowered HoloLens hardware has never been revved, and it has struggled as a niche solution in just a handful of vertical markets. And Microsoft's cheaper, consumer-oriented HoloLens sibling, Windows Mixed Reality, is a lackluster VR dud. But no worries, Holo-fans: Microsoft has a plan for HoloLens and the future of augmented reality (AR). It's called Holoportation. As Mary Jo Foley explains, Holoportation is a viable future for this technology, and it allows individuals to teleport, virtually, to other locations so that they can have "in-person" meetings. You know, like the Jedi council did in the Star Wars prequel movies.
"Apple devices are butt dialing 911 from its refurbishing facility – 20 times per day"
This has to be the highest call success rate they've ever seen.
Google has a vulnerability disclosure problem
Five years ago, Google revealed that it would publicly disclose any security vulnerabilities it had discovered within 90 days of alerting the company responsible for the exploitable flaws. Which is fine, except that we now have multiple examples of Microsoft being unable to fix flaws according to Google's arbitrary schedule. And each time, Google has nonetheless alerted the world—and thus hackers—about those flaws. Microsoft has fired back publicly against this Google policy several times—Terry Myerson infamously described it as irresponsible back in 2016—but to no avail. And this past week alone, Google revealed two vulnerabilities in Microsoft software, one critical, that have not yet been patched. So thanks, Google, for making the world a safer place. Maybe instead of "don't be evil," you could change your little catch-phrase to "don't be a freaking idiot."
"Do Not Give Up On a Microsoft Surface Phone"
In related news, Sasquatch is real.