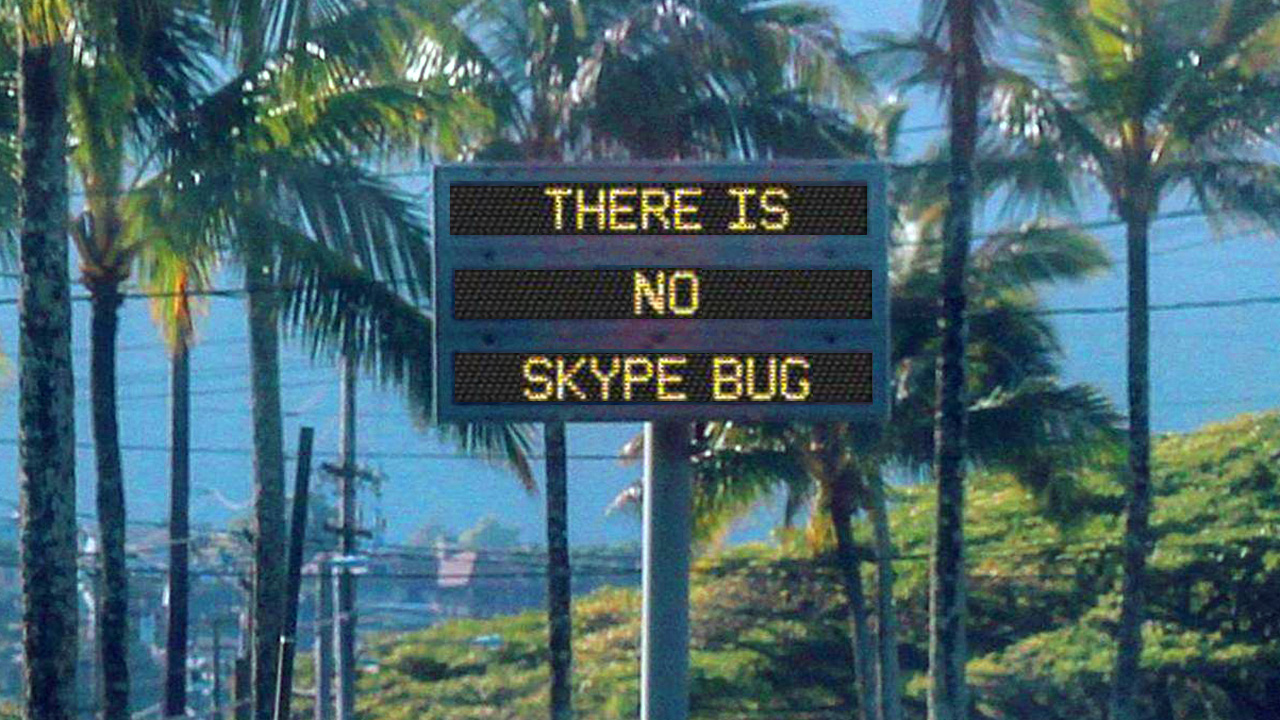 Because it was 62 degrees yesterday but it will still snow tomorrow, this edition of Short Takes looks at 5 years of Surface Pro, an unfixable Skype bug that was already fixed, Amazon v. Microsoft, and so much more.
Microsoft celebrates five years of Surface Pro
In 2012, Microsoft surprised everyone, especially its PC maker partners, by announcing its Surface lineup of in-house PCs. The first one it shipped, the terrible Surface RT, flamed out in the market, much to the delight of, yes, Microsoft's PC maker partners. But in February 2013, Microsoft shipped its first Surface Pro, and that device was a success. Especially after it was iterated to a third-generation design with a thinner form factor and a 3:2 display. By that release, PC makers were openly copying Surface Pro for their own products, and while the relationship is still strained, things seem to have mostly calmed down. So this week, Microsoft is celebrating five years of Surface Pro. And it's doing so with a sale: The latest, fifth-generation Surface Pro is now $200 off if you're so inclined. Or, it will be, if you can get to a Microsoft Store or Best Buy this weekend.
"Microsoft's Surface Pro is $200 off this weekend"
Buy four and you could save $800!
There's a bug in Skype that's so bad Microsoft can't even fix it
Was the story. Which is untrue, as it turns out. A sensational report in ZDNet kicked off a week of silliness in which the classic Skype app for Windows supposedly had a bug so serious that it would require a complete rewrite of the product. So rather than even try and fix it, Microsoft was reportedly just going to force customers onto its more modern new Skype clients and leave the past behind. It sounds like an amazing story. But as it turns out, it's not true. That bug that can't be fixed? Microsoft did fix it. Last October. And the bug? It wasn't even in Skype. "The issue was in the program that installs the Skype software," Microsoft explains. "The issue was not in the Skype software itself. Customers who have already installed this version of Skype for Windows desktop are not affected. We have removed this older version of Skype for Windows desktop from our website skype.com." Sensational!
"Microsoft's System Center successor edges closer to Hawaii 1-0"
I'm holding off until they hit Hawaii Five-0.
Hackers claim to have broken the DRM behind Microsoft's mobile apps platform
A group of video game hackers called CODEX claimed this week to have successfully broken the DRM scheme used by Microsoft's Universal Windows Platform (UWP), which forms the basis for the mobile apps platform and store in Windows 10. Granted, they've only cited one Microsoft Store-based game,Zoo Tycoon Ultimate Animal Collection, as proof. According to the group, Microsoft pads Store-based games (and thus apps) with five layers of DRM protections, which "bloats the executable with useless virtual machines that only slow down your game." Whatever. My guess is that UWP has not been broadly hacked and that Microsoft, as the makers of this platform, can simply deploy changes as needed to keep these kids outside the gates. Moving on.
"Using Microsoft Apps on a Chromebook"
Is only slightly better than a sharp stick in the eye.
Amazon is now bigger than Microsoft … by market cap
Online retailer Amazon.com—or "e-tailer," as I call them—this week surpassed Microsoft by market capitalization, which is impressive on a number of levels. Yes, Amazon, as I write this, has a market cap of $706.8 billion, compared to $715 billion for Microsoft. But yesterday, for a brief moment, Amazon surpassed Microsoft's market cap, and it is widely expected to do so going forward. This has led to a lot of navel gazing in financial (and tech) circles, but I think it's important to look at this in perspective. For example, Microsoft has the edge in profits, and by a wide margin. And Amazon has an edge in 2-day deliveries. Anyway, Amazon is growing quick—the gap with Microsoft was $100 billion just a year ago—and it is poised to overtake Alphabet (Google) soon too. Using this one measurement.
"Microsoft's HoloLens is now available to rent"
After 48 hours, it disappears.
Intel faces over 30 lawsuits because of security bugs
It looks like Spectre and Meltdown are no longer victimless crimes: Microprocessor giant Intel, which hid its knowledge of these endemic security vulnerabilities for several months, said this week that it now faces 32 separate lawsuits as a result. Each claims that the plaintiffs were harmed by Intel's "actions and/or omissions," and while that's a fairly obvious claim, there are precious few examples of real world harm so far. The price that Intel will pay for this mistake has yet to be calculated. But I suspect the bigger victim will be its reputation, not its pocketbook.
"Windows 10 is getting an 'Ultimate Performance' mode for power users"
Sorry, it's but its "Ludicrous mode" or nothing.
Report: Apple received over half of all smartphone revenues in Q4 2017
Though Apple's iPhone is a huge success, it still commands just 18 percent of all smartphone unit sales, and its market share continues to decline year-over-year. But Apple does have an ace in its sleeve, and this is a strength no other hardware maker seems to be able to duplicate: Despite shipping less than 20 percent of the smartphones in the market, Apple earned over 50 percent of the revenues for the entire smartphone market in the most recent quarter. That's according to Strategy Analytics, which notes that Apple's revenues in Q4 2017 were over $61 billion, while the entire industry delivered $120 billion collectively. By the way, the number two player, by revenues, was Samsung. But it earned only $19 billion in Q4.
"Most Android Security Scares Are Bullshit"
Put another way, most security scares are bullshit, period.