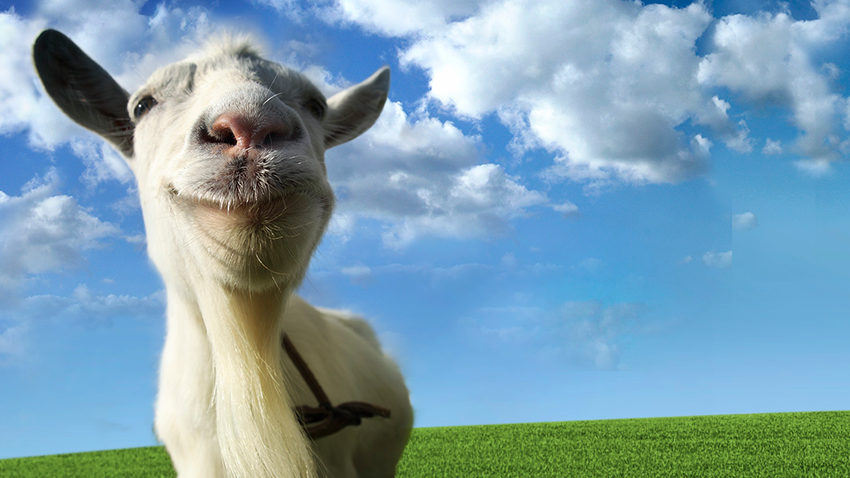 Because Windows XP will never really go away, this week's other news includes an EU "I told you so" to the US DOJ and FTC, Google's Chrome support extension for Windows XP, a major delay for SharePoint 2016, the Apple Watch launch that wasn't, Google adds handwriting support to Android, Nokia buys rival and sets up HERE sale, and, yes, the PS4 beat Xbox One yet again last month.
Europe takes its case against Google to US regulators
European Union competition commissioner Margrethe Vestager—aka my new personal hero—explained this week why the European Commission could accuse Google of antitrust abuses where the US has failed to do so. Curiously, the answer wasn't "we're not as incompetent." Instead, she cited Google's higher market share in Europe, which is over 90 percent and makes the firm's search business a monopoly. Google has "good products," she said, but the company also "abuses this very strong and dominant position." Interestingly, Vestager is visiting the US this week and will meet with the Justice Department and Federal Trade Commission. Hopefully, she will inspire them to do the right thing as well.
"AMD CEO is hopeful that Windows 10 will fire up the PC market in 2015"
AMD? What's an AMD?
Google extends Windows XP support in Chrome through the end of 2015
Microsoft may have signed Windows XP's death warrant in April 2014 when it stopped supporting the aging and insecure OS. But here we are, fully a year later, and Windows XP is still in use on more PCs than are all versions of Windows 8.x combined. So maybe we shouldn't be surprised by the news that Google is going to keep supporting Chrome on Windows XP. Previously, the company said that it would do so through the end of April 2015—so end of support plus one year—but this week it said it would extend support through the end of 2015. It didn't say why, but I have to think it's that there are still an estimated 250 million people—yes, really—still using Windows XP today.
"How to increase the maximum volume in Windows 8"
You mean … to 11?
Remember how SharePoint 2016 was going to ship in 2015?
Yeah, that's not happening. Now, SharePoint 2016—the on-premises version of its next cloud storage, content management and team collaboration server—will now ship in the second quarter of 2016, a full year from now. And even the first beta of SharePoint 2016 will barely hit in 2015, with Microsoft now projecting a Q4 2015 release. Anyone worried about Microsoft's commitment to on-prem during this rapid move to the cloud, well, should be worried. And while the firm says it will continue shipping on-prem SharePoint for "the foreseeable future," I guess I'd argue that 2016 is kind of the foreseeable future. And that cloud releases will continue to be far more up-to-date and full-featured going forward. Sorry.
"Think Windows's Built-In Antivirus Will Keep You Safe? You're Wrong"
Fair enough. You also need to not be a freaking idiot.
Remember how Apple Watch was going to go on sale April 24?
Yeah, that's not happening. Instead, everyone who wants an Apple Watch needs to pre-order it online and then wait months for it to actually arrive. And anyone who heads to an Apple retail store won't be able to get one, not on April 24, and not for the foreseeable future. Apple won't say why—I suspect its supplier for unicorn tears has come up short—but suggests that "global interest" in the watch has hindered supply. "There's never been anything quite like it," Apple head of retail operations Angela Ahrendts explained this week. I guess we'll all need to take your word on that one.
"Apple Grows its Own Solar Farms in China"
Don't worry, they're gluten-free.
Google adds handwriting input panel to Android
Remember when Windows was the only platform … right, sorry. Anyway, Google this week released a Handwriting Input add-on for Android that lets you use a stylus or your finger to handwrite text and emoticons on a panel that appears at the bottom of the screen. It supports 82 languages, both printed and cursive writing styles, and by all accounts actually works pretty well. I assume Google will simply add this capability to the next version of Android. Which they can then call Android Tablet PC Edition.
"Apple to offer 'Apple Watch Basics' Workshops at retail stores starting April 24"
So much for "it just works."
Nokia will buy Alcatel-Lucent, is examining HERE maps sale
Nokia agreed this week to purchase rival Alcatel-Lucent for $16.6 billion in stock, effectively cementing the firm's future as a networking company. Which isn't interesting in the slightest. But you may recall that I wondered earlier this week whether Nokia would spin off or sell its HERE mapping and location business, potentially to Microsoft. As it turns out, Nokia this week also confirmed that it is looking into a possible sale of HERE, something I assume was timed to drum up the maximum amount possible at a time when it's making this big purchase. So be it: and, yes, Microsoft should absolutely buy HERE.
"Goat Simulator Hits Xbox One With 'Millions of Bugs'"
I assume they're on the goat. Oh wait, they are.
PS4 beat Xbox One again in March
Not much to say here, but the Sony PlayStation 4 outsold the Xbox One again in March in the United States and worldwide. "PS4 remains the cumulative sales leader both globally and in the United States and we want to thank gamers worldwide for their ongoing support," a Sony statement notes. Microsoft of course was busy making lemonade—"Xbox One sales continued to outpace Xbox 360 sales at the same point in its lifecycle" is the quote—but the big news, I think, is that year-over-year video game sales—hardware and software—were down in the month. Indeed, console sales dropped off big-time, by almost 30 percent.
"Rumor of Samsung Group Chairman Lee Kun-hee's Death Raises Stock Prices"
Boy were they disappointed to discover he was still alive.