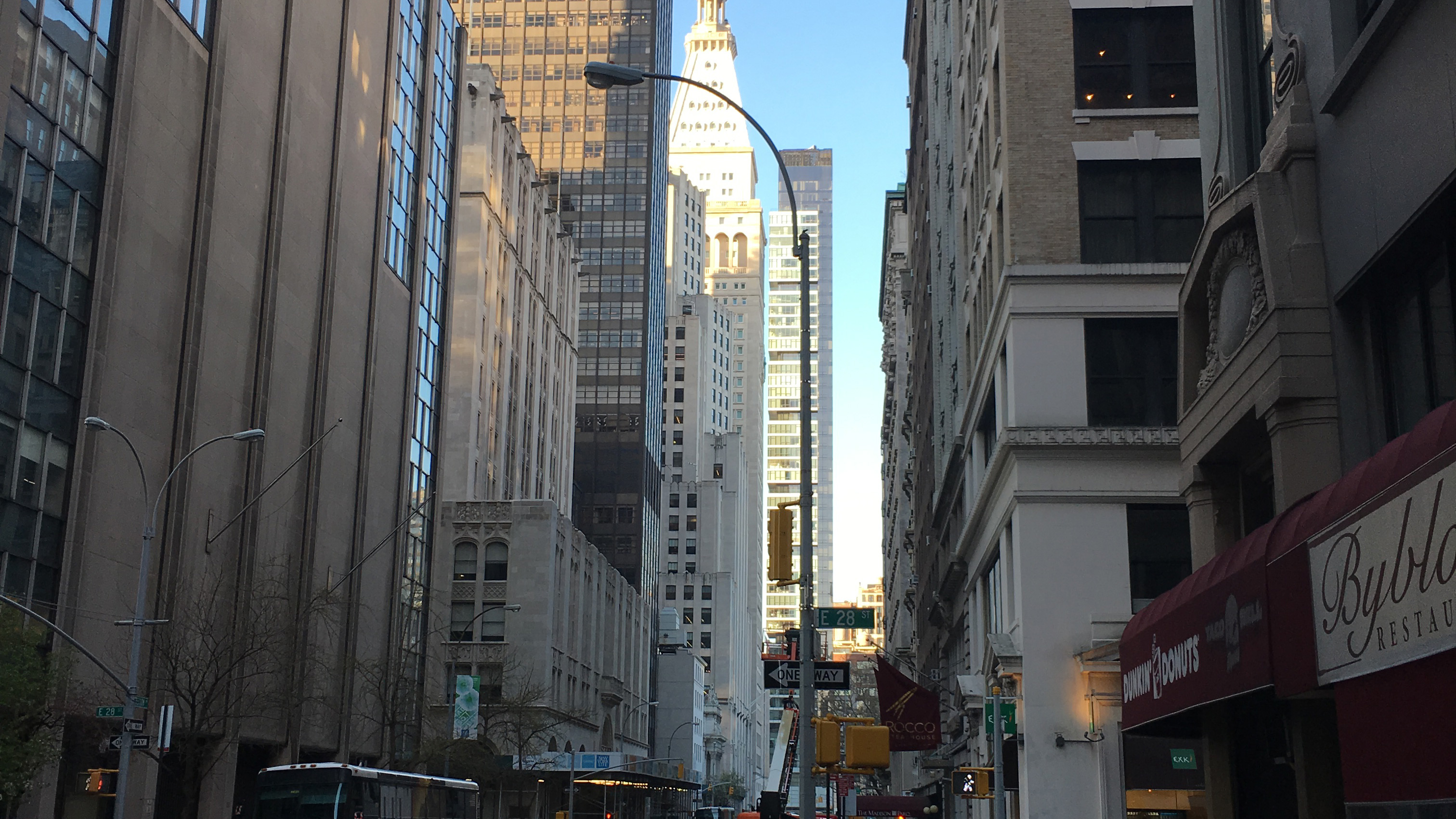 Because I'm stuck in meetings and dying on the inside, this edition of Short Takes focuses on a new Microsoft bot, warnings about using QuickTime on Windows, HTC 10, the U.S. D.O.D. advises its employees to use Windows 10 at home too, Microsoft's Word Flow keyboard is coming to iPhone, and more.
Microsoft bot "still learning"
And apparently what it's learning is not to be like Hitler. A few weeks after Microsoft's embarrassing Tay.ai chat bot defeat at the hands of racists and other haters on Twitter, Microsoft says that work improving the bot is ongoing. Part of that work involves a new bot called Captionbot that has a less lofty ambition: This one just analyzes an image and tells you what it sees. The joksters that they are, CNN Money pushed several images of Hitler at the bot, because, you know. It often came back with "I really can't describe the picture" and a confused emoji, CNN reported. Proving that, yes, Microsoft can learn.
U.S. government warns Windows users to stop using QuickTime
Which has been good advice since, well, forever. But with Apple this week refusing to fix a vulnerability in its QuickTime product—they just get security, folks—the U.S. government is recommending that Windows PC users uninstall the software. "Everyone should uninstall QuickTime for Windows as soon as possible," a Trend Micro security bulletin notes. "Apple will no longer be issuing security updates for the product on the Windows Platform and [we just found] two new, critical vulnerabilities affecting QuickTime for Windows." Perfect storm, then. The only thing more embarrassing than getting hit by a QuickTime-based attack at this point would be an AOL-based attack.
"HTC 10 review: An exciting new flagship phone that's better in every way"
"HTC 10 review: Great isn't good enough"
"HTC 10 Review: The Price Isn't Right"
Now we're all confused.
US Department of Defense advises its employees to use Windows 10 at home too
The government is just full of advice this week. Fedscoop reports this weekthat all four U.S. military services and agencies across the Defense Department are in agreement with a tight timetable to move to Microsoft Windows 10. But the bigger news in this report, in my opinion, is that the DOD wants its employees to use Windows 10 at home, too. "If you're using a computer at home and you're not on Windows 10, you're doing yourself an injustice — you ought to be moving to Windows 10," Pentagon CIO Terry Halvorsen said. "Windows 10 is game-changing…in the long run." Folks, that is just good stuff.
"GameStop says launch of new consoles could be 'imminent'"
Hey, you never know.
Apple to take on FBI in front of Congress, again
It's like forcing a panda bear to watch a chess match: Since it has no idea what is going on, it will quickly lose interest. In any event, Apple and the FBI will face off in front of a Congressional committee for a second time to debate the ongoing iPhone encryption case. I can say this: If Apple wants to stonewall this process as long as possible—and I think they do—then involving Congress is a great strategy.
VAIO backs out of merger talks with Toshiba and Fujitsu
As you may recall, Fujitsu, Toshiba and VAIO were in talks to consolidate into a single PC maker that could better take on the big three—Lenovo, HP, Dell—market leaders. Well, now there are only two: VAIO has backed out of the talks, leaving Fujitsu and Toshiba to pick up the pieces. But the Wall Street Journal reports that the talks could still fall apart because neither of the remaining companies wants to be the majority partner. If that doesn't make you unwilling to buy a PC from either of these companies going forward, I'm not sure what to say.
"Apple only expects your iPhone to last three years"
If you're lucky. My son has replaced his iPhone's screen three times already.
"Apple assumes you'll toss the Watch after three years"
I think I'm starting to see a trend.
Microsoft's Word Flow keyboard is coming to iPhone
Microsoft took another decisive step away from its home-grown Windows phone this week in releasing a coveted core feature of that platform—its superior WordFlow keyboard—in beta form on iPhone. But WordFlow for iPhone is even better than the Windows phone version, which hurts a bit: It can work in a special one-handed mode that curves across a bottom corner of the screen, it has unique backgrounds and themese customizations, and it uses standard iOS emojis. But I'm outraged for a different reason: Why isn't WordFlow available on Android too?
Potential Yahoo buyers aren't getting much financial info
As The New York Times notes, the handful of companies that are interested in acquiring Yahoo's core business are encountering a unique problem: How can one value a company with declining financial results when that company won't even share vital financial details with you? There's no good answer, but here's the weirdest bit: Several companies are still going to bid for Yahoo, regardless. Frankly, I don't see the point, and feel that Yahoo should be razed to the ground and earth salted so it can never happen again.