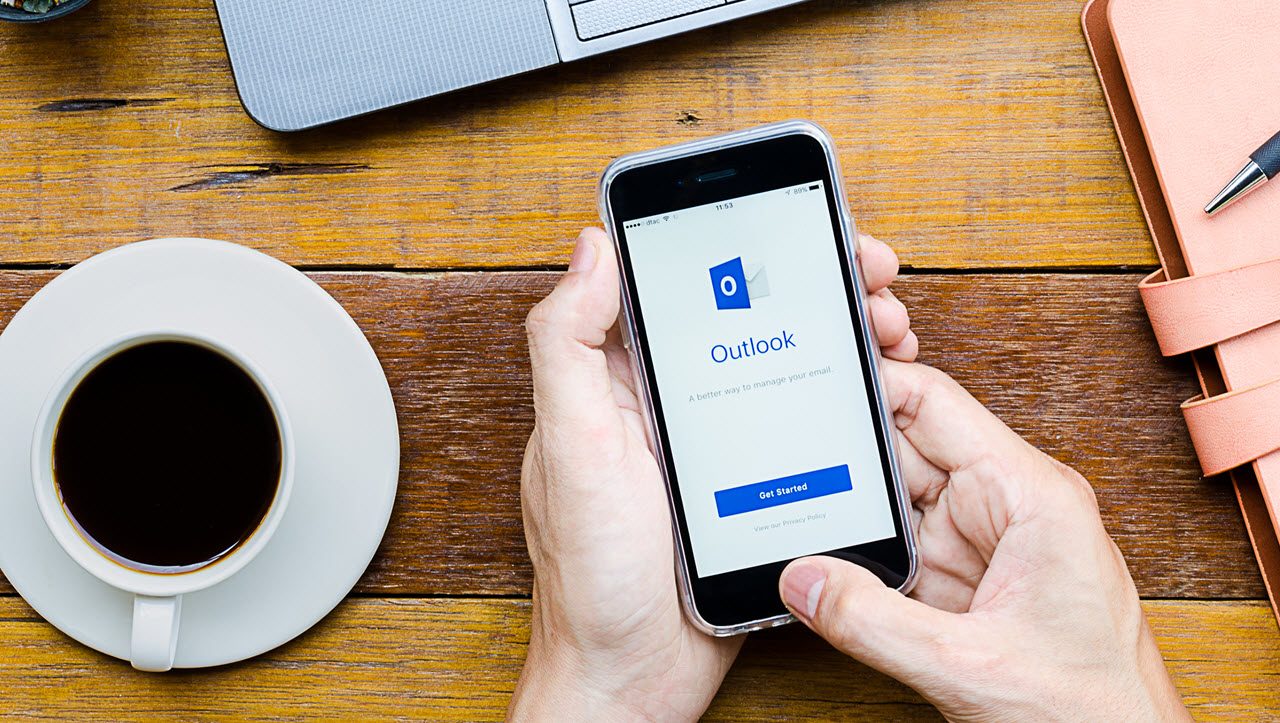 Microsoft has recently made Outlook Customer Manager available for Office 365 Business Premium subscribers after releasing it in preview form last fall. In this Ask the Admin, I'll explain what Outlook Customer Manager is and how it integrates with Office 365.
There is a problem that plagues small companies not using technology effectively to manage client relationships. How does the company stay organized enough to deliver on promises and requests for information? It is all too easy to forget to reply to an email or miss a project deadline, which can lead to lost opportunities, reputational damage, and valuable customers ending their relationship with your company. Salesforce is a well-known enterprise product that addresses this issue but now, Microsoft has come up with a solution for the SME space.
Outlook Customer Manager is a lightweight Customer Relations Management (CRM) solution that makes it very simple to organize and collate tasks, email, notes, and deals related to clients and customers. It keeps track of all details about a client or potential client in one place, which proves invaluable for smaller organizations that need to spend more time doing and less time sitting in front of a computer.
Outlook Customer Manager is available in Office 365 in your browser or as an add-in for Outlook 2016. It will soon be available as a mobile app for iOS. As an add-in for Outlook, Customer Manager integrates with email, tasks, contacts, and Office 365 groups. All your customer information appears right next to your Outlook inbox, so you can immediately see details and information about the contact. This can be especially helpful when you have many new contacts that you need to keep on your radar.
Managing Customer Relationships
In practical terms, Outlook Customer Manager can streamline workflow and organize all the data about a specific client in one location. For example, you can act on deals presented in Outlook Customer Manager without having to switch applications. Notes and tasks can be associated with companies and clients. You can easily store new customer information by populating contact details automatically from an email.
Business contacts are associated with companies in Outlook Customer Manager and each company can have any number of deals. Customer and company information can be shared with other members of the Outlook Customer Manager Office 365 group that is automatically created in your Office 365 organization.
Stay Focused
One of the most valuable features of Customer Manager is that it scans emails to alert you about requests for information so that potential clients do not fall through the cracks. Existing clients and jobs stay in focus with reminders, which tell you when you have scheduled a meeting or a task is due. An overview of information is presented in the Today panel, when you click on the customer's email address, or when you start composing a new email message to the customer. The Today panel prioritizes information, displays what is most relevant, and handles tasks that need to be actioned urgently.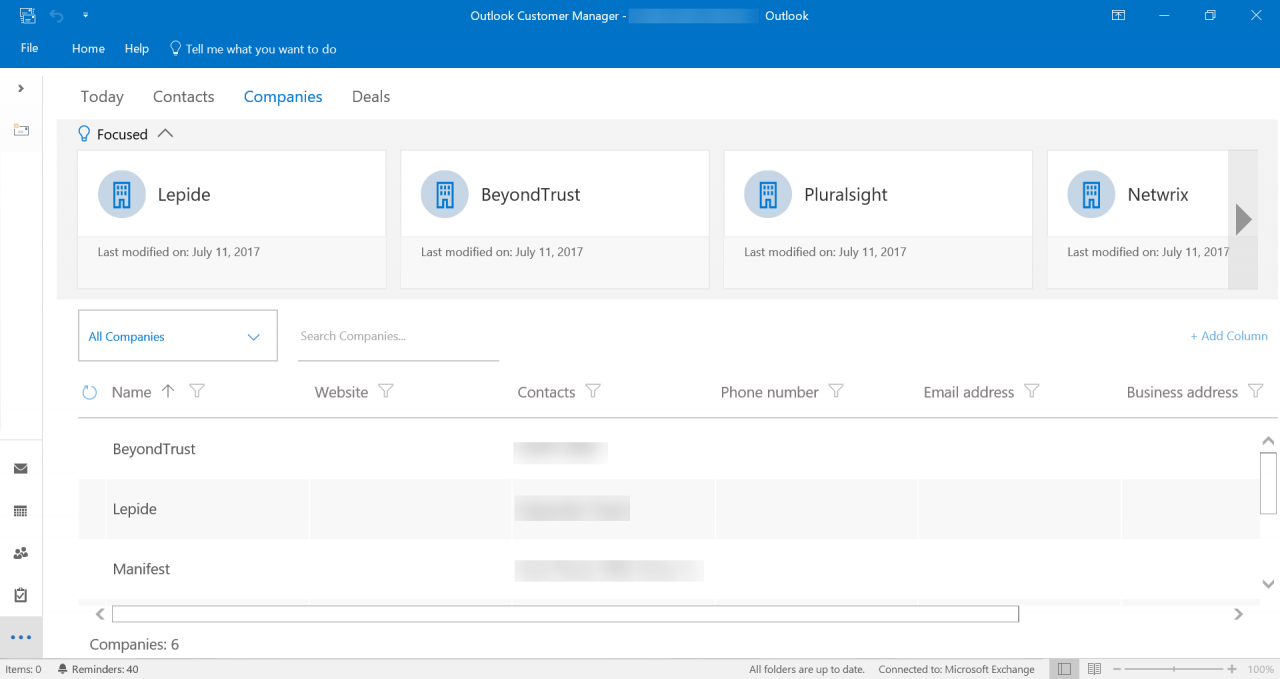 Deals has a timeline that is automatically populated with relevant information from Outlook, such as associated emails and tasks. You can also add information manually in the form of a post, call log, or meeting log. Each deal can be configured with an amount, priority, close date, and status.
CRM On the Go
While you are on the go, you can use the mobile version of Outlook Customer Manager. Every note and interaction can be stored immediately. The mobile app for iOS is currently in development and according to Microsoft's website, should be available in the coming weeks. There is currently no information about apps for Windows or Android but no doubt, you can expect an announcement for these platforms in the near future.
Outlook Customer Manager looks like a simple tool on the surface but it is smart in that it uses Machine Learning to prioritize what is important for your customers. It helps you organize email, notes, and deals. You can even upload files so that everything you need for each customer is stored in one place.