Open365 Beta: A New Productivity Tool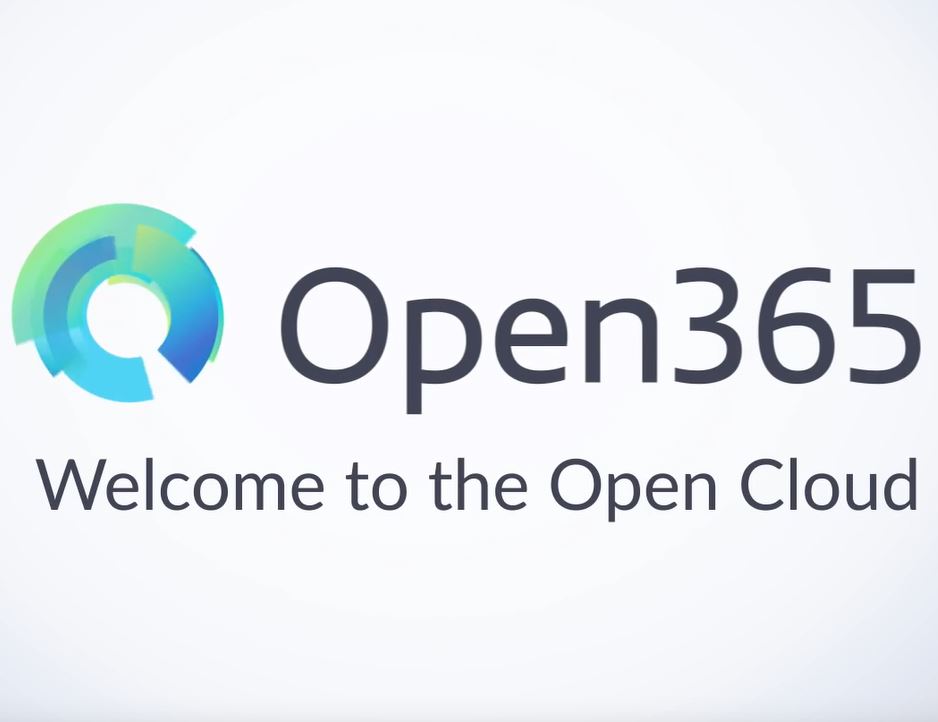 I recently came across a new player in the Office productivity arena. After some research, I found that this solution is the product of several collaborations. It mixes and matches several open source products into a single solution. While it is free of charge in its current beta form, it is not clear whether it will become a paid service. Regardless of pricing, it does offer several very interesting features not offered by its main competitors Office 365 and Google Docs.
Please be aware that while Open365 is a working solution, it seems to be a very early beta version of the product. Its components seem to work, but there are some rough edges around the solution and would have to be completed before I can truly recommend anyone to use it. In this article, I will not get into much detail, but I will post a follow up after I use the product enough to form a detailed opinion, especially when comparing it to Office 365 and Google Docs.
Who Makes Open365?
While the website seems well presented, there seems to be only one mention of the copyright holder in the footer of the webpage. The copyright holder is eyeOS; a company originally from Spain, located in Barcelona and recently purchased by Telefonica, a telecommunications conglomerate also originally from Spain.
EyeOS is a maker of several virtualization solutions for the education and business markets, including a desktop and application virtualization with reach in the European market. The eyeOS website does not mention Open365… anywhere… at all.
On the Open365 website, there was a video that indicated the components are a combination of several open source products. LibreOffice; Seafile and KDE were aggregated into a single product along with the integration components and services to make it all work together seamlessly.
The Concept
Like its main competitors, Open365 is a productivity suite offering a word processor, a spreadsheet editor, a presentation editor, an email client and a file synching tool. Some other apps supplement this suite with internet messaging client, audio and video conferencing. There are clients for Windows, MacOS, Linux and Android, with an iOS client announced to be coming soon. Users can download the client apps and install them on their devices.
Conceptually, this is a closer solution to Office 365 than Google Docs. However, it adds on a twist that may be a great plus for some organizations whenever it is in its release form. You can install the product on a server and host the solution on-premise yourself.
Yes, I hear you, who would want to do that? Right?
But, there are plenty of organizations that still have not taken the final step into trusting cloud service providers. For those, this may be the ultimate solution.
The Components
The word processing, spreadsheet and presentation components are part of LibreOffice Online. The tools are called Writer, Calc and Impress, respectively. When downloaded and installed, users can take advantage of offline editing of documents, spreadsheets and presentations. The online version of these tools also work like Office 365 and Google Docs if you prefer to work from a browser.
Seafile is the tool that allows for synching files with the online storage service and all devices where the product is installed. Another feature that potentially places this solution on par with its competitors, is the amount of storage offered, which is 20 gigabytes.
If this solution is hosted from your data center, your implementation would not be bound by this storage limitation. It is not clear, nor documented anywhere if the 20 GBs are only available throughout the beta program or if they will remain free after the release version is made available.
KDE is the email client used for email and communications. The version used seems to be based on a fork off Kmail and made available for all platforms (and online).
The "Hub" is the tool that makes this suite work together; especially online. This is the online representation of the files synched but also is what triggers the corresponding editor for each of the file types.
Some Questions Pending
Overall, this new player in the market seems to have significant potential, but many questions are left pending at this time for a proper recommendation.
There is no official announcement, nor a statement of availability.
Will it remain in permanent beta? No statement about that either.
The service is built by a commercial corporation (eyeOS, now a division of Telefonica), but it is not clear whether the service will be kept free in the future. There is no commitment to keeping the service free during any amount of time. If kept free, what will the source of income be? The issue is not that we care for Telefonica making any money off of it, but by being in a sustainable model, the service can survive and customers able to use it.
There is also no commitment to supporting the product.
In fact, at this point it is not clear if this should be even considered a product or an experiment.
Will there be a price set for storage? Again, no announcement was made available.
There are clearly no ads now and there doesn't seem to be much space left on the top (or sides) for ads. Will this change in the future? If there are ads, how will they be driven? Will it be driven by the contents on screen?
Performance is questionable, to be expected throughout the beta program, but what about later? Opening the LibreOffice apps has a significant lag from the time they are triggered. Files load quick but the apps open and work very slow.
Datacenter location and location of storage is critical for some companies due to compliance requirements. Will Open365 offer country based storage? This would allow for some legal compliance framework.
Fault Tolerance, Disaster Recovery and Business Continuity standards: is there any planned compliance for this service? Customers with legal requirements for compliance will demand these questions be answered before Open365 becomes a viable commercial candidate.
Email services are not offered with the on-prem solution. Customers must provide their own email servers. Will there be an option to host an acquired domain's email addresses?