Microsoft recently announced Office 365, the next step forward in their cloud computing platform. Office 365 is an update to the current Business Productivity Online Standard Suite, or BPOS. But, this is more than just a new version. Office 365 includes a large number of new features, as well as more flexible licensing that could be very attractive to smaller businesses.
Office 365 consists of four key products:
– Office Professional Plus
– Exchange Online
– Sharepoint Online
– Lync Online
Office Professional Plus
One of the new features in Office 365 is Office Web Apps.  Web Apps are "online companions" to the standard Office applications like Word and Excel.  These aren't full-featured online versions of Office, but rather more like Office-light. Office Web Apps allows you to review and make light edits to documents from your browser.
Microsoft has flexible licensing for Office 365.  So, enterprises could optionally purchase licenses for the full Office Professional desktop software as part of the Office 365 bundle.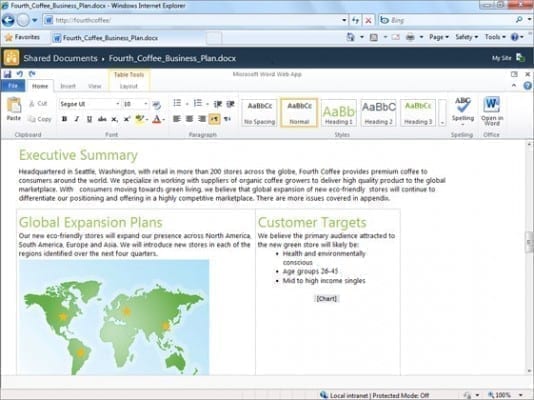 Exchange Online
Exchange Online provides a cloud-based, hosted email system using the new Exchange 2010 platform. In addition to providing all of the standard services that you'd expect, like mail and calendars, it also has some great additional features.
Users get large 25GB mailboxes, and the ability to archive mail. It supports the new optional conversation view.  It makes it easy to deploy smartphones whether iPhone, Blackberry, Android, or Windows Phones.  It now provides support for voicemail, and can integrate with your own PBX.
Like BPOS, the new Exchange Online can integrate with your own Active Directory and coexist with your own domains. It also has a few new tricks: advanced mail routing options, simpler migration to and from the cloud, and improved calendar sharing, to name a few.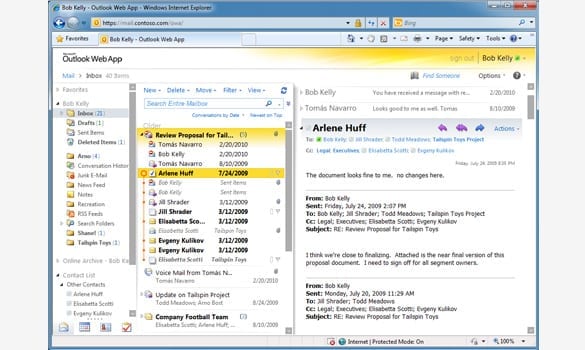 Sharepoint Online
Sharepoint Online also gets a makeover.  Sharepoint can be used for document sharing with Team sites, and provides a way for users to manage and share personal documents using the My Sites feature. It also can be used to create public-facing websites.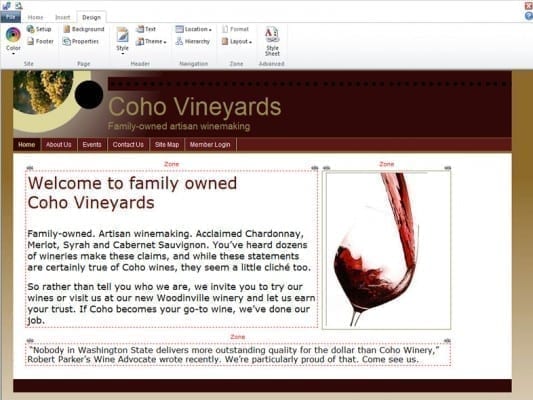 More importantly, the Office software is integrated with Sharepoint and can easily save documents to Sharepoint Online. And, once documents are in Sharepoint they can be accessed anywhere, even from smartphones.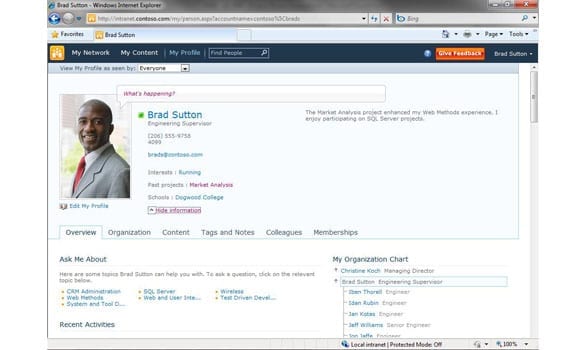 Lync Online
In the new product called Lync Online, Microsoft has taken features from several products and rolled them into one. Lync now handles everything that Office Communications and Live Meeting previously did – specifically instant-messaging, and web-conferencing.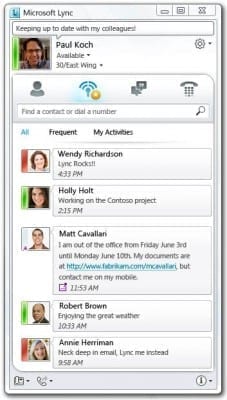 Microsoft has also bundled in a slew of new features like voice and video calling. Lync is now fully-integrated with the other office apps like Exchange and Sharepoint, making it easier for users to collaborate with each other, whether that involves IM, collaborative document editing, or making voice calls.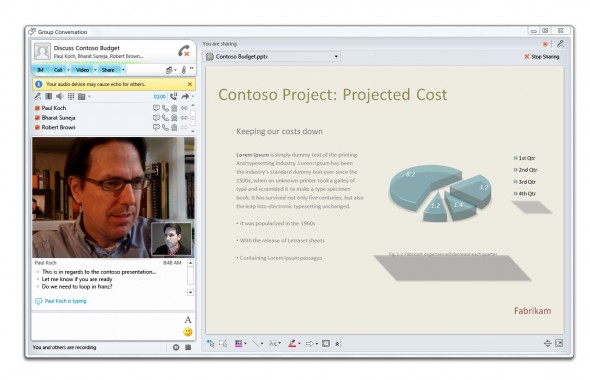 Two flavors: Small Business and Enterprise
With Office 365, the cost of entry for small businesses has been reduced. Licenses now start at only $6 USD per month, and there's no minimum number of users.
Small Business licenses are designed for businesses with under 50 users, and low IT needs. It includes all four core components but is designed to have a simplified setup.  But, support comes from a Microsoft community forum, which could be a challenge for small companies that may not have an "IT person" on staff.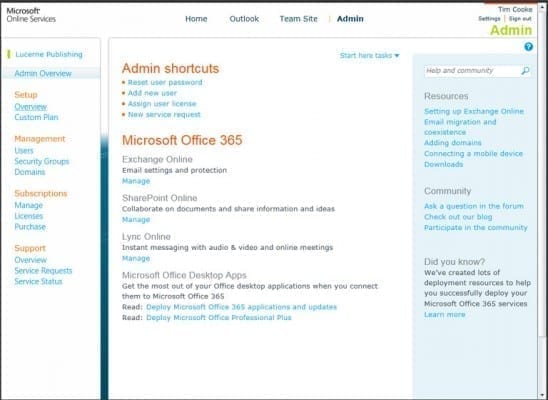 Most Enterprises will want more advanced control of their services and a broader feature set. For them, Enterprise licensing is available starting at the same price as BPOS is today – $10 USD per month.  Or, throw in licenses for the desktop version of Office for a total of $24 per month, and you've covered nearly all of your business productivity software.
Enterprise licensing supports several advanced features. For example, it will allow you to connect Blackberry phones to a Blackberry Enterprise Server (BES), or synchronize Office 365 user accounts with your own Active Directory. It also adds email archiving and retention, 24×7 phone support, and tools to enable easy user migration to and from Office 365. Enterprise licensing is required to support more than 50 users.
There's a "Kiosk workers" license available too, which is similar to the "Deskless Worker" in BPOS. Kiosk licenses are intended for users that don't have a dedicated computer, but still need access to email and sharepoint on occasion. They only get 500Mb of mailbox space, but at a very low cost. Basic licenses are only $2 per month.
How does it compare to BPOS?
Microsoft describes Office 365 as a "significantly enhanced" version of BPOS. Although it's basically the same service, as you've seen, it includes new features like Office Web Apps. And, it also has enhancements to make administration easier.
On the desktop side of things, Office 365 includes the new Service Connector application, replacing the single sign-on tool.  The Service Connector should make user desktop management a little easier, and simplify the login process for users. The Service Connector also takes care of patches and updates.
Speaking of the desktop, system requirements have changed. Office 2003 will no longer be supported, and neither will Office Communicator 2007.  Workstations will need to run Office 2007 or newer, and the new Lync 2010 software for instant messaging.
Office 365 is scheduled for availability in 2011. If you're currently a BPOS customer, then you'll have 12 months to migrate to Office 365 from the time the service becomes available. For more information, check out the Office 365 transition center, where Microsoft has done a great job at providing information for admins, including a helpful transition checklist. There's also a helpful FAQ.
With the release of Office 365, Microsoft has really stepped-up the game for hosted-cloud services. Time will tell how successful this play will be, but recent big wins have demonstrated that they are definitely a player. If Office 365 looks like something you want to learn more about, you can get more information on the Microsoft Office 365 home page. Or, download the Office 365 fact sheet for full details on the different Office 365 offerings.