Modern SharePoint Web Parts Updates — People Web Part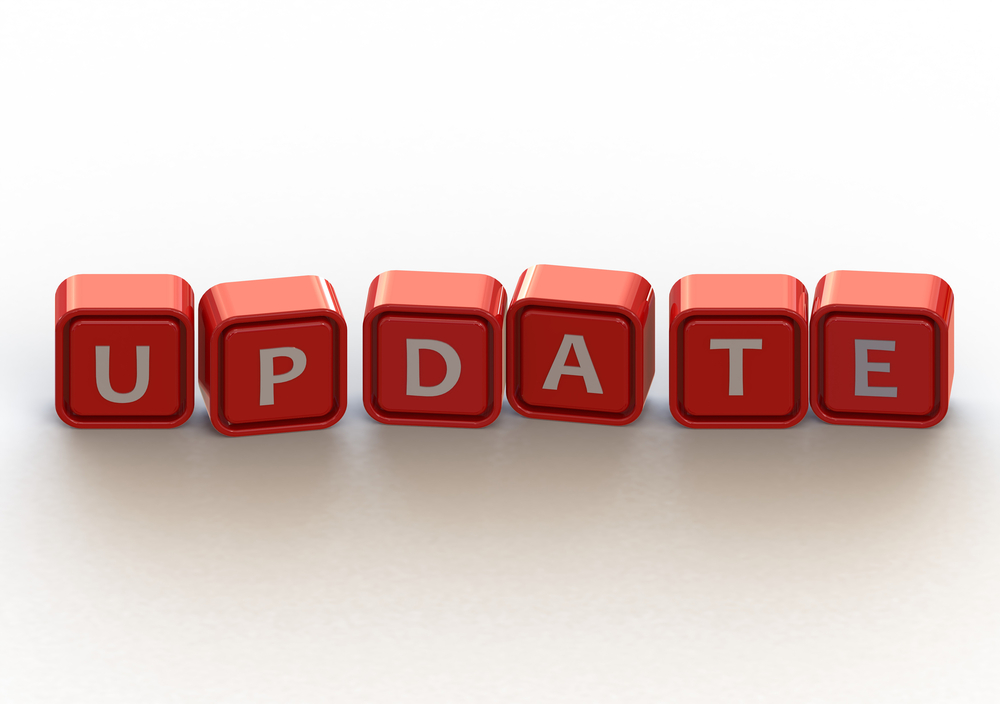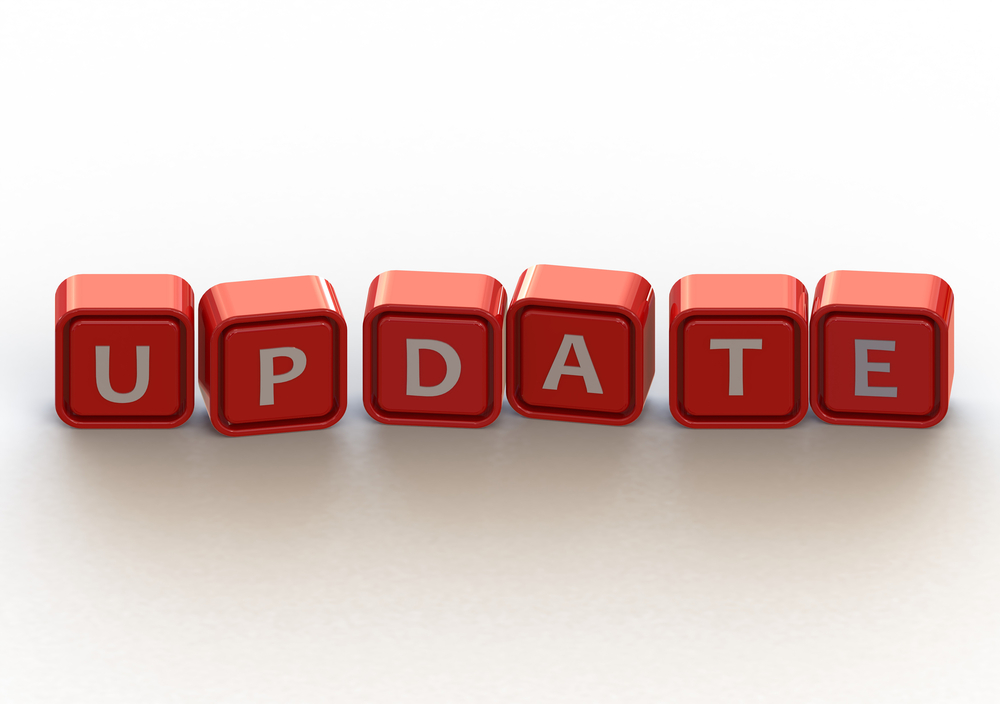 I am a huge fan of the Modern SharePoint experience. Is it perfect? Definitely not. However, the modern experience offers a responsive design, easy-to-use web parts, and is user-friendly.
I have seen customers adapting to Modern SharePoint faster than they did to Classic SharePoint. The changes are following each other rapidly. The web parts delivered with the initial release of the Modern SharePoint Team Site are also evolving and regularly receiving updates. I want to keep you all up-to-date, so I decided to start a new series called Modern SharePoint Web Part Updates! Let's continue with the renewed People Web Part.
The People Web Part looks as following:
What's really nice about the Web Part is the integration with the Intelligent People Card: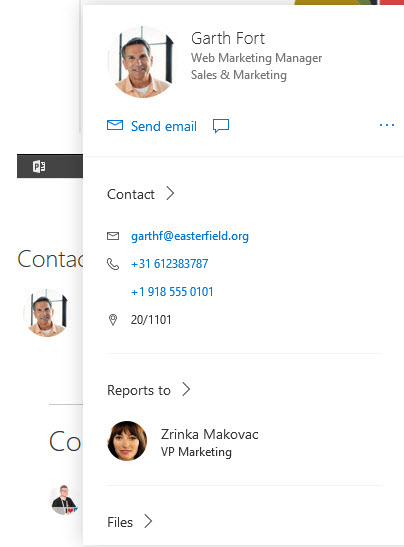 With one click, I can contact my colleague by email or Skype. More valuable information is displayed, such as the contact details, organizational structure, and relevant files. By clicking on See More, the full People Card is displayed on the right side of the screen: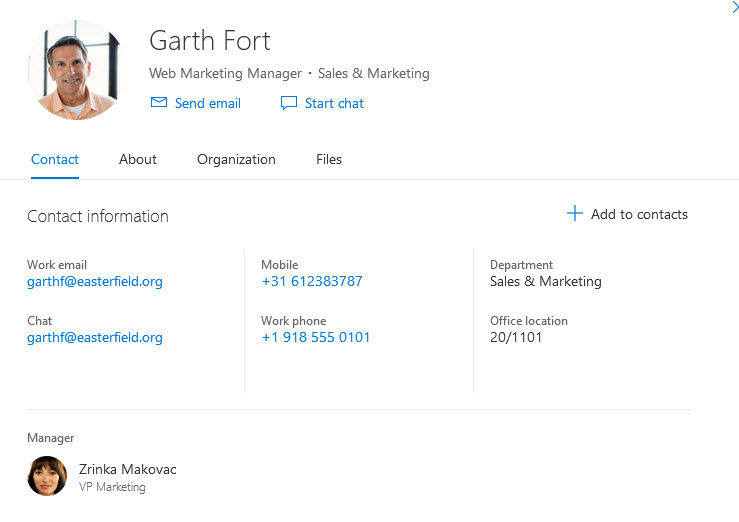 Fantastic! This is really helpful for people to find and discover experts and content.
Microsoft recently updated the Web Part with a new option called Descriptive:

We are now able to add our description and link to a profile. I don't really like the profile link because you have to manually enter a link. Let's say I want to use the Delve Profile? I have to go, in another tab, to the profile and find the URL. It would be nice if that URL would automatically load and I can change it when necessary. The Web Part now looks as follows: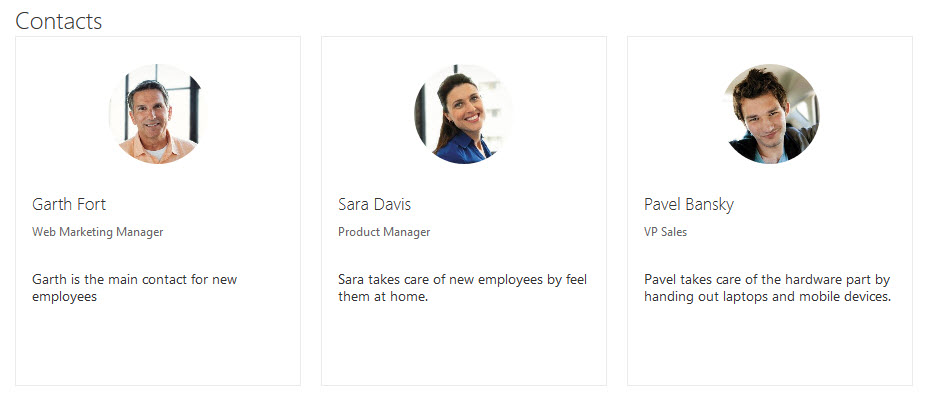 This is a really nice update for the People Web Part.