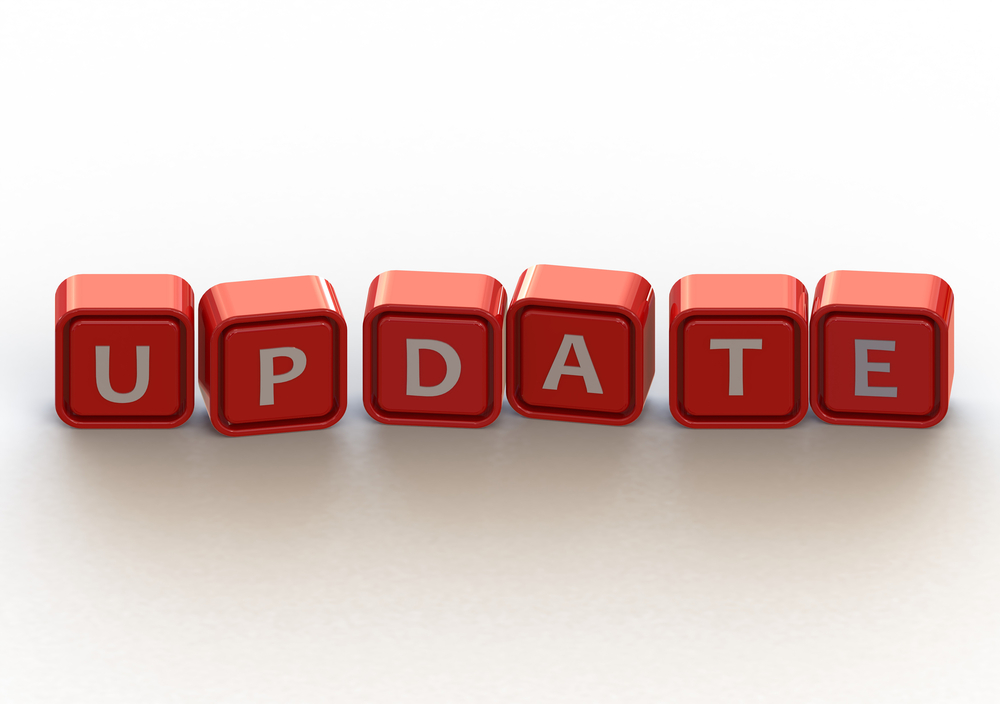 I am a huge fan of the Modern SharePoint experience. Is it perfect? Definitely not. However, the modern experience offers a responsive design, easy-to-use web parts, and is user-friendly. I have seen customers adapting to Modern SharePoint faster than they did to Classic SharePoint. The changes are following each other rapidly. The web parts delivered with the initial release of the Modern SharePoint Team Site are also evolving and regularly receiving updates. I want to keep you all up-to-date, so I decided to start a new series called Modern SharePoint Web Part Updates! Let's continue with the new Connector Web Parts.
Office 365 Connectors were introduced a while back. It was 2016 to be precise. The introduction of the Connectors really suited the new direction Microsoft was on. This was embracing the fact that companies also use non-Microsoft products and services. Office 365 Connectors allow companies to integrate third-party services into Office 365 Groups. For example:
Salesforce
Jira
Wunderlist
Trello
Apart from external products and services, you can also set up Connectors for Yammer or just an RSS feed. The main goal was integrating relevant information for a group of people collaborating in a team or project. Connectors are an Office 365 Groups feature and available in Outlook Groups, Yammer, and Microsoft Teams. SharePoint Team Sites are up next! A new Web Part category is available (Targeted Release) with a load of Connectors:

Let's click on See all:

These aren't all the available Connectors. You have to add the O365 Connectors and all the available Connectors appear: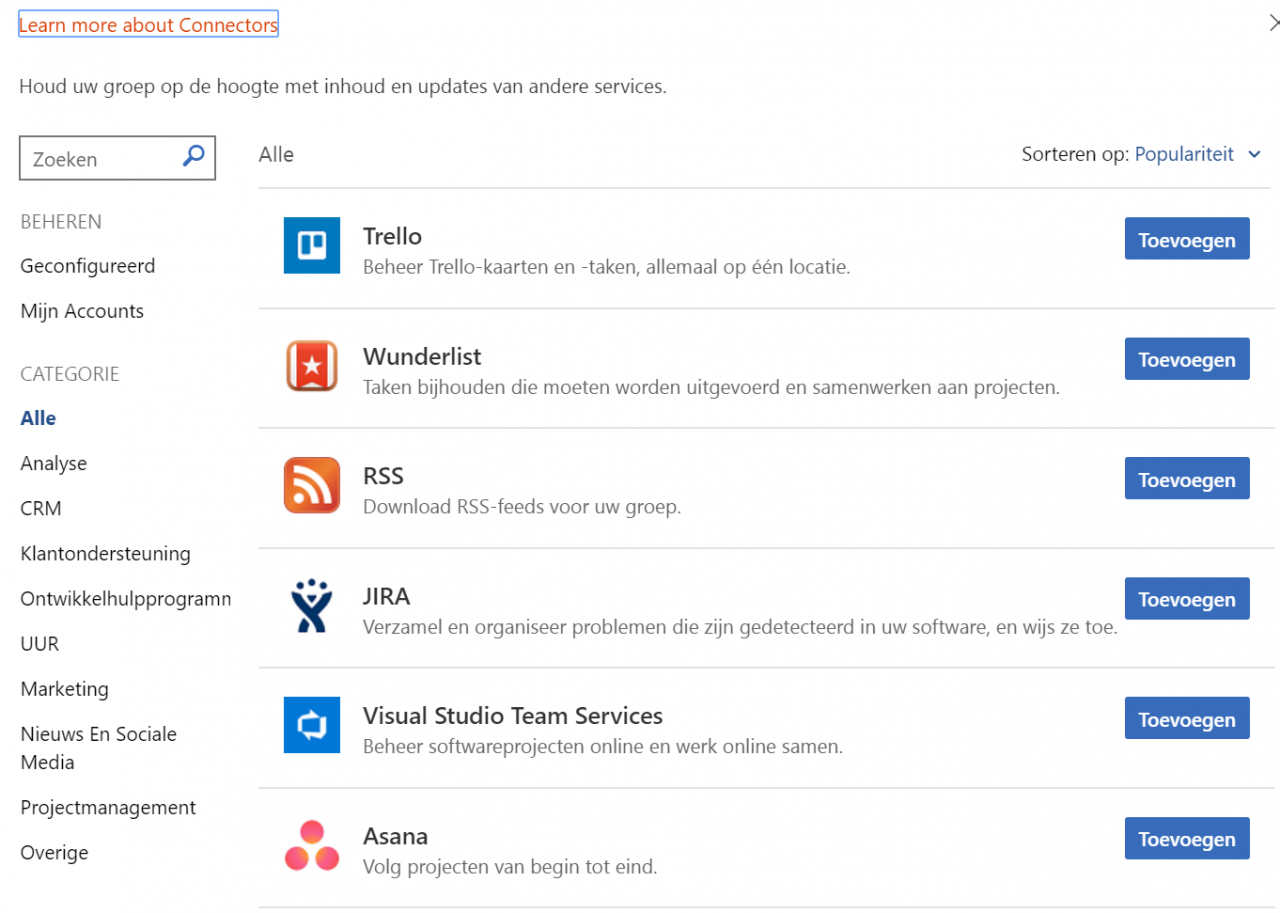 You can create your own connector with the incoming webhook. Why is the Web Part so important? That's because Office 365 offers a selection of collaboration tools: Outlook Groups, Microsoft Teams, and Yammer Groups. Through the Office 365 Groups framework, we are able to use a wide selection of Office 365 tools: Office Online, Planner, and SharePoint Team Site.
Normally, most interactions take place in the collaboration tools, for example: Microsoft Teams. Imagine, you use Teams on a daily basis and never really access the SharePoint Team Site. That's fine because you are able to do most of your work in Teams. You view the information from the O365 Connectors in the chat feed.
There are also people who like to work in SharePoint. They miss out at the moment. Microsoft is making it easier by adding multiple Web Parts. Not only an O365 Connector, but a Planner Web Part is also on its way. Microsoft has a clear and strong vision! I am very excited for the future.