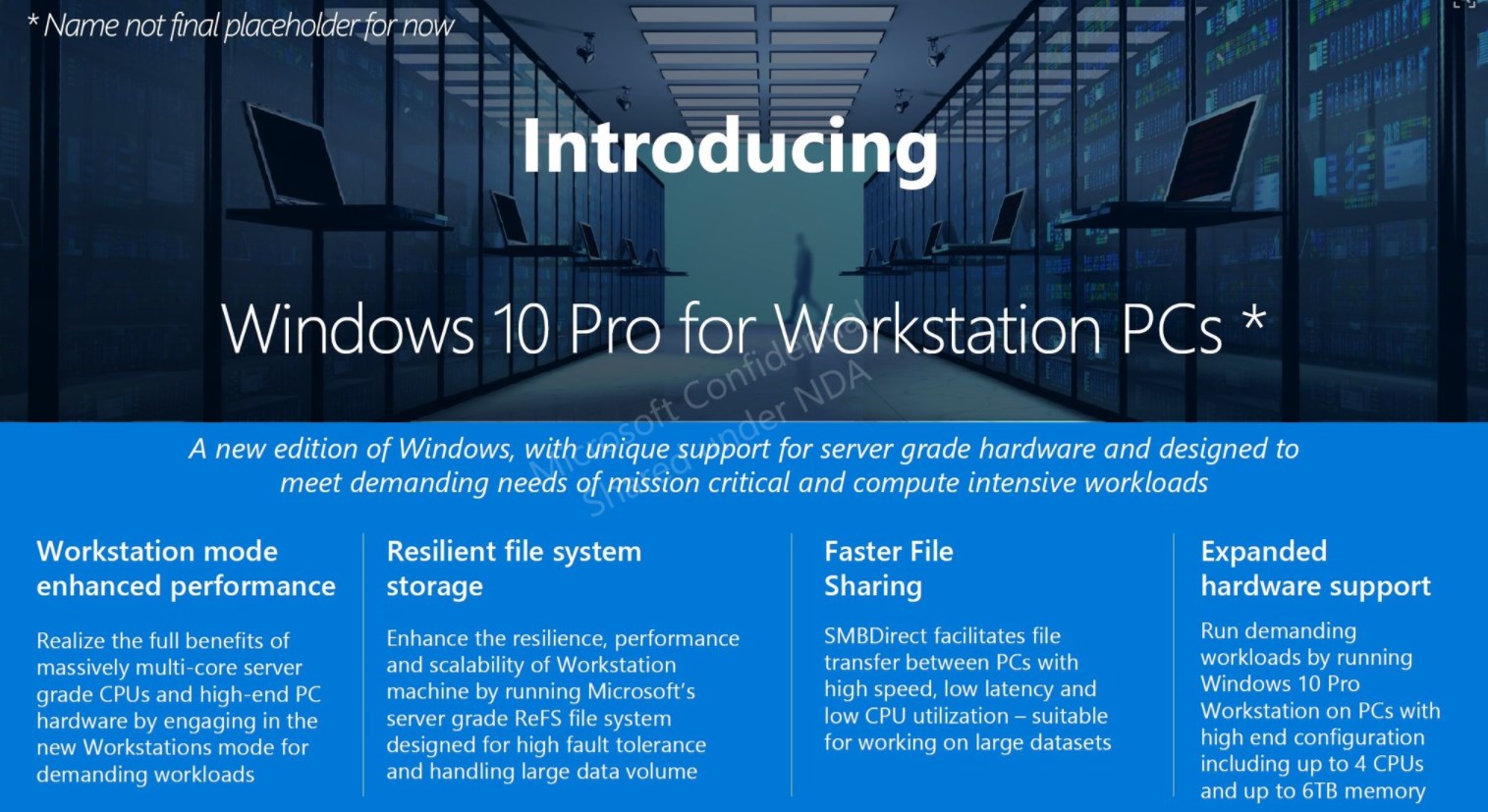 Last week, Microsoft had a rather big issue: it pushed unintended builds of Windows 10 to desktop and phone users to Insiders. While this kind of problem is significant and is an extremely rare event, the one good side is that it provides access to bits that would have otherwise not been released.
Tucked away in this unintended release is a plethora of information including that Microsoft is working on several new versions of Windows including Windows 10 Pro for Workstation PCs and Server R. These names are likely not final but do provide the direction that the company is heading with its software roadmaps.
While we don't know the specifics about Server R, other than it is likely an optimized version of Server for that language and is likely an evolution of the existing R server SKU, we do know quite a bit about the workstation SKU.
Microsoft is positioning this SKU as a new edition of Windows with support for server grade hardware that is designed for mission critical and compute intensive workloads. Key features include enhanced performance, resilient file system (ReFS), faster file sharing and expanded hardware support.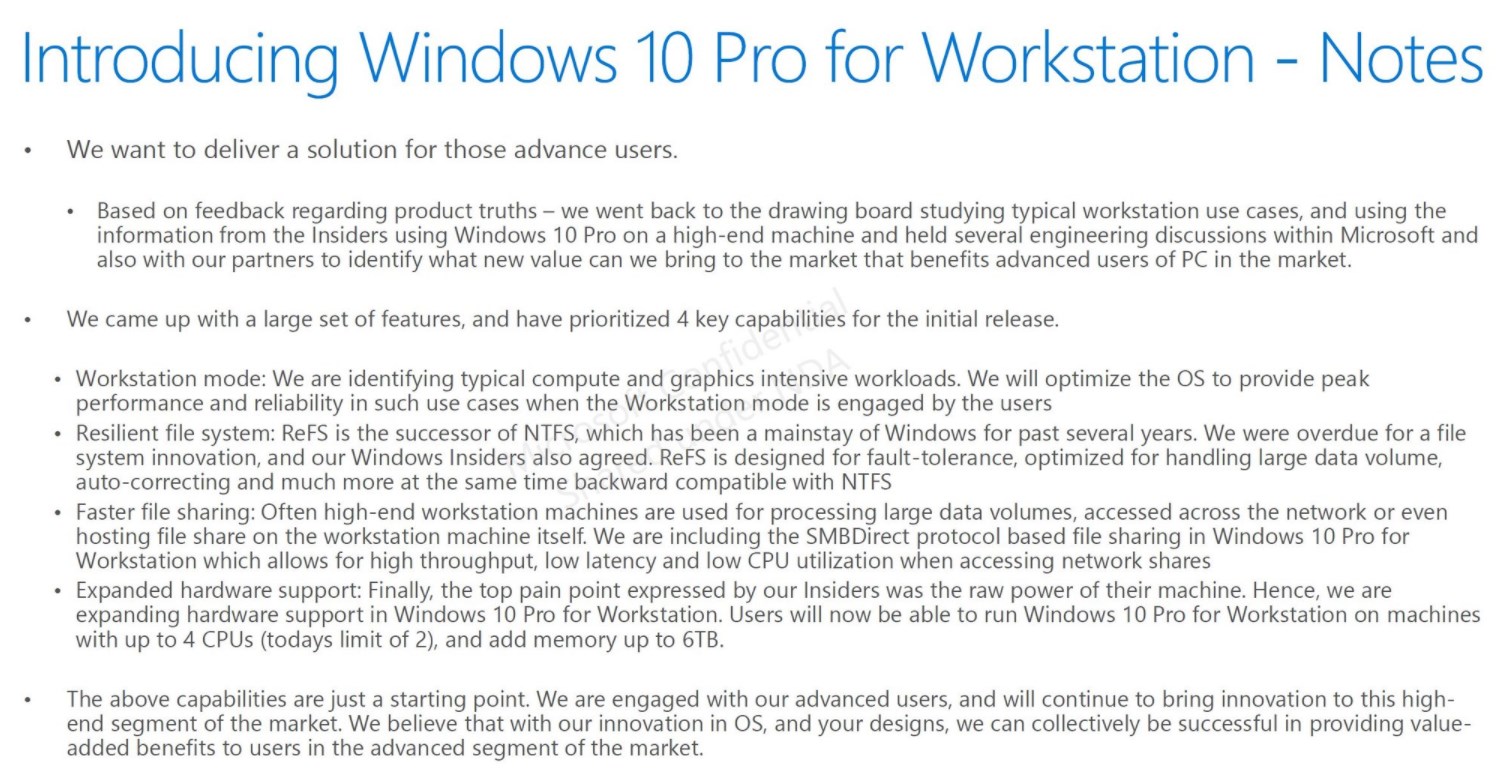 In a slide deck that highlights more information about the Workstation version of the OS, Microsoft refers to 'workstation' as a mode to be engaged when intensive graphical and compute applications are utilized. While not confirmed, this feels like Microsoft is bringing more high-end server component style features down to the core OS for those users who wish to run Server grade operating systems on their workstations as their daily OS.
Further, with improved hardware support, Microsoft will let this SKU of Windows 10 run on machines with up to 4 CPUs (today's limit is 2 CPUs) and up to 6TB of memory. One concern is that Microsoft could move to a 'per core' licensing model for this OS, much like they have done with their server products.
For now, we don't know when this version of Windows 10 will be released but it's clear that this product has been in development for some time and should arrive in a matter of months and not years.
Thanks for the tip @TheGrandMonfongo