Microsoft's Surface Hub 2S Arrives in June, Comes in 50 and 85in Flavors
Today in New York, Microsoft finally announced all the details surrounding its second generation Surface Hub. The device, known as the Hub 2S, has a new design and it is an evolution of the company's successful first generation product.
As for specs, the device includes Intel's 8th gen Core i5 processors, 8GB of DDR4 RAM, 128 GB M.2 drive, a 4k+ display (higher resolution than a typical 4k screen) built-in 4k cameras, far-field mic arrays, weighs forty percent lighter than its predecessor (62lbs/29kg), and starts at $9,000.
While the company had only previously shown off the 50in model, there will be a much larger 85in size as well. One thing to keep in mind is that the 50in model uses a 3:2 aspect ratio, which is standard for the Surface line of devices, the much larger 85in model will use 16:9.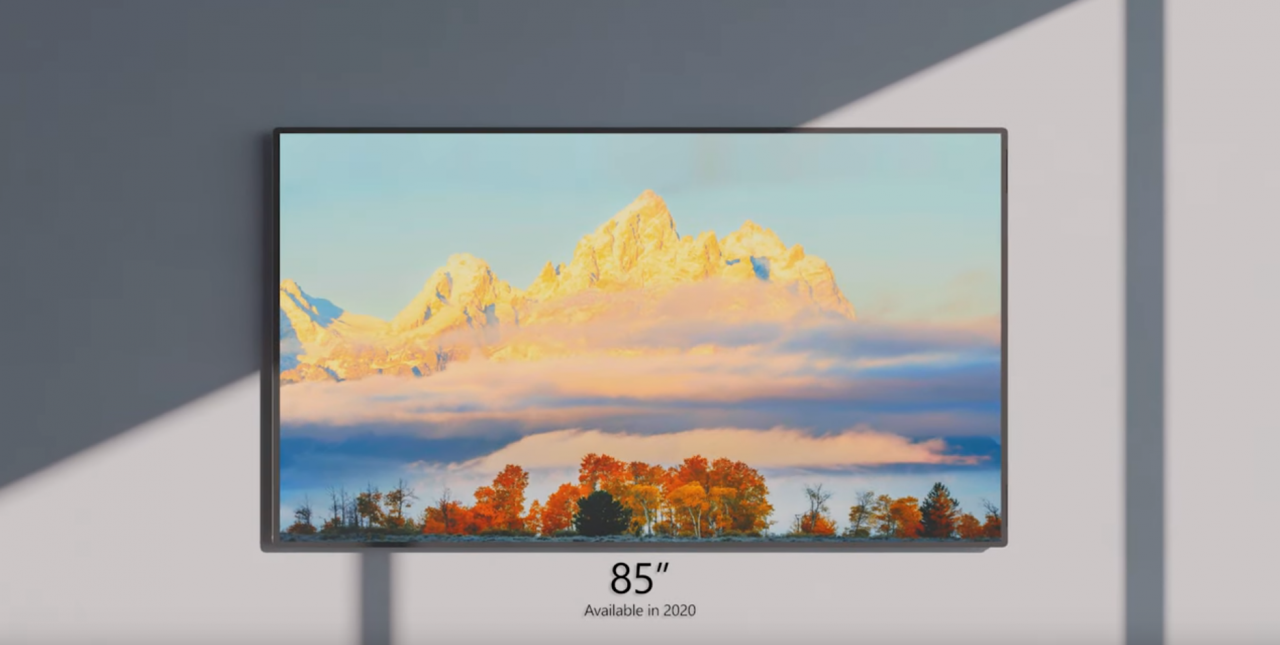 One of the more interesting aspects of the device is that it can run on a battery. Microsoft has designed a cart and battery system that allows you to unplug the device from a wall and use it away from outlets which will be useful for meetings that take place ad-hoc or not in a traditional conference room.
Also new with this generation is that you will be able to buy just the display, without the compute module, later this year. This version of the device is for customers that only need conference hardware that doesn't need to be mobile but has support for touch and pen input. This is possible because of the new modular design that will allow the device to be upgraded later down the line with swappable components, giving the hardware a long shelf life for customers who buy the 2S.
As for availability, the 55in device will become available in June 2019 and will be sold through its partner networks while the larger 85in version will not be available until 2020. For international customers, Microsoft says that the device will become available in 25 additional markets not long after US availability.