Microsoft's New Business Focused Lumia 650 Lacks Business Features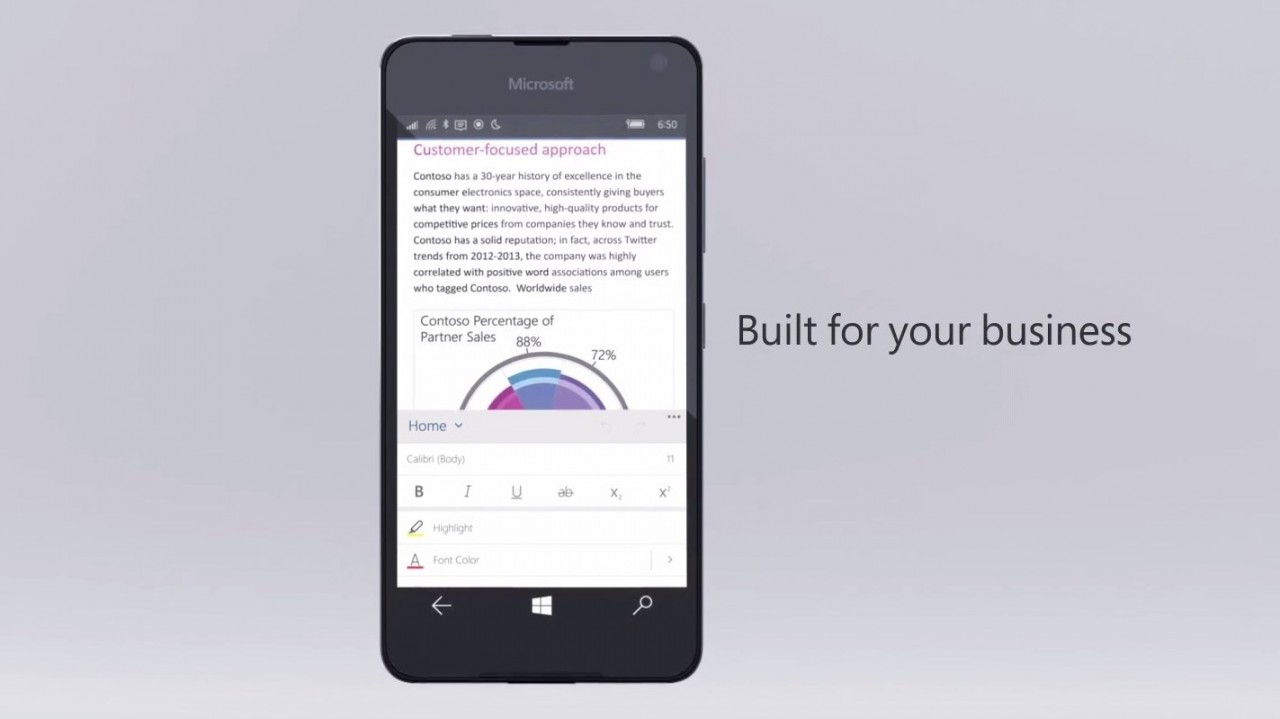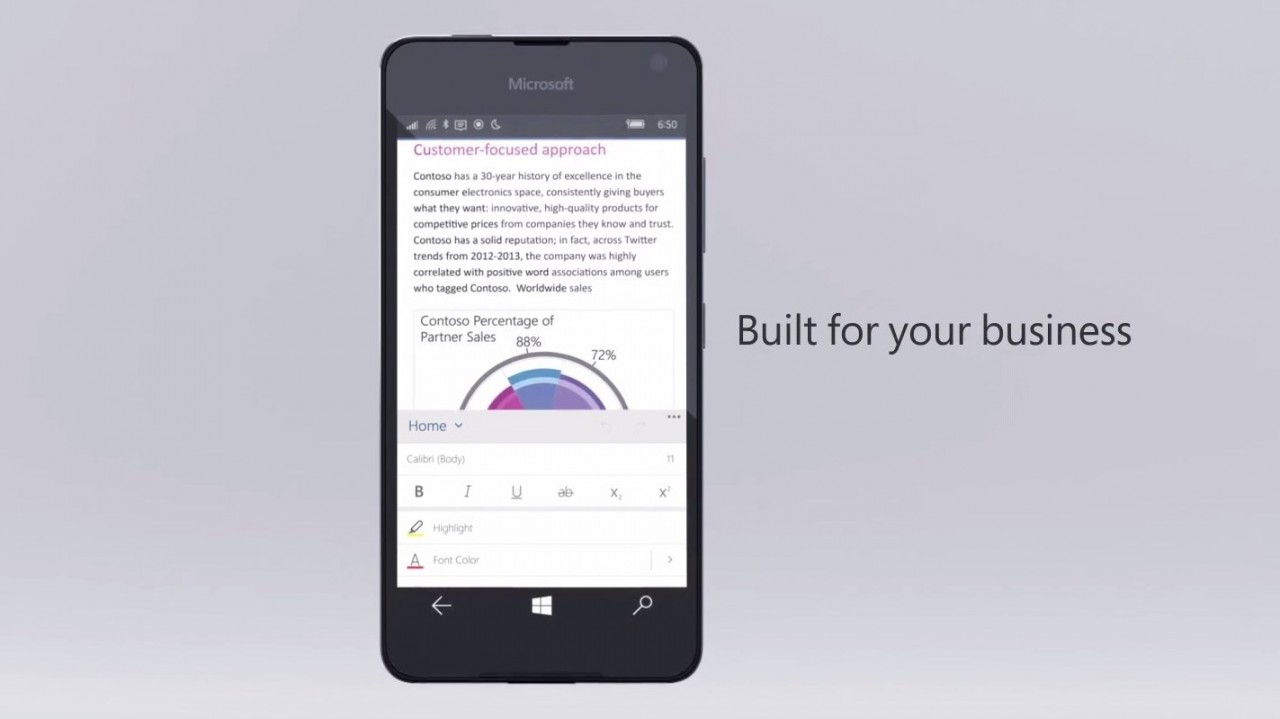 This morning, Microsoft has quietly announced a new Windows phone, the Lumia 650. The device, which the company says "fits perfectly into the enterprise" will be sold in select European markets starting on February 18th for under $199.
The exterior of the device, which is considered an entry level phone, has an aluminum frame (oddly, the flagship Lumia 950 is all plastic) and has a 5in 720P AMOLED display, 1.3 GHz SoC Snapdragon, 1GB of RAM, 16GB of internal storage, 8MP rear and 5MP front facing cameras and a 2000 mAh battery.
The phone will also ship with the company's new mobile OS, Windows 10 Mobile, the second entry level device to do so; the first being the Lumia 550.
The company says that this phone is built for the business market which must solely be based on the price as the phone omits security related features like Windows Hello. Also, Phone Continuum is not supported either, which means two key business features are not included with this device.
At less than $199 retail price for the phone, it's clear that this device is going to be a value proposition in the business space. As to why it is only being offered in Europe (at this time), is likely because of higher penetration rate of the platform in those markets. In the US, Windows phones have not sold well and continue to be a weak spot in Microsoft's mobile strategy.
Read More: Lumia 650 Announcement