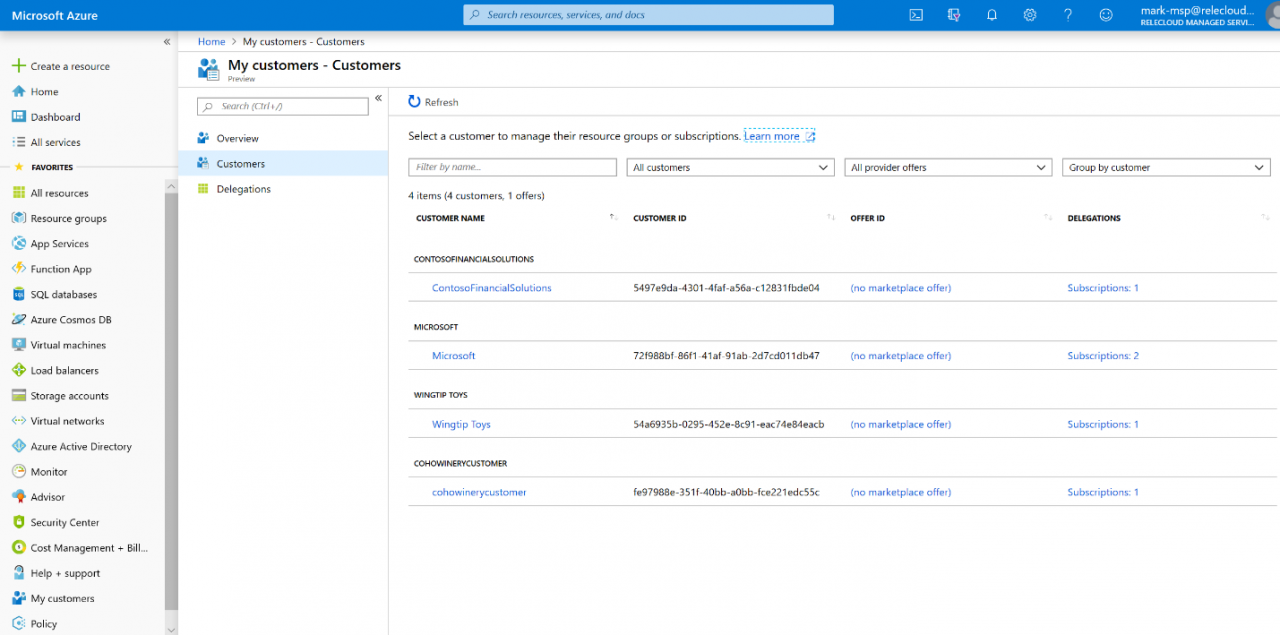 Next week, Microsoft is headed to Las Vegas where the company will host its largest partner conference of the year. Inspire is where Microsoft sets the agenda for the year ahead for its sales efforts and works directly with partners to help them align to go-forward strategy for the company's 2020 fiscal year.
One of the key announcement's at the event this year is Azure Lighthouse, a single viewpoint to manage all their customers across Azure. The cross-tenant capabilities of Lighthouse will provide partners with increased management efficiency and better insight into all their customers without the needed to jump tenants.
Available starting in July, this new feature reduces the complexity of automation across multiple tenants and reduces the overhead of patch and update management. For example, you can now monitor all of your customers VMs at once and can use a single API call to push updates without the need to cycle through multiple identities and tokens.
Lighthouse is extensible as well, as Microsoft has enabled API integration with partner cloud management portals and third-party applications too. Additionally, service providers can seamlessly onboard new customers via public or private managed services offers on Azure marketplace or ARM templates
Microsoft hopes that by providing this service at no additional cost, this will free up resources for their partners to create new solutions that help differentiate them from vanilla Azure services. But for partners, this is one more step into their playground where they were able to provide their own value that is now offered out of the box, for free.
Even though Microsoft has a history of stepping on the toes of its partners, the company still pushes the messages that partners need to define their own niche and service value that goes above and beyond a single piece of technology. It's because Microsoft has shown that it wants to be the provider of the technology while its partners provide the service and only when necessary, add their own software to the mix to create a solution.