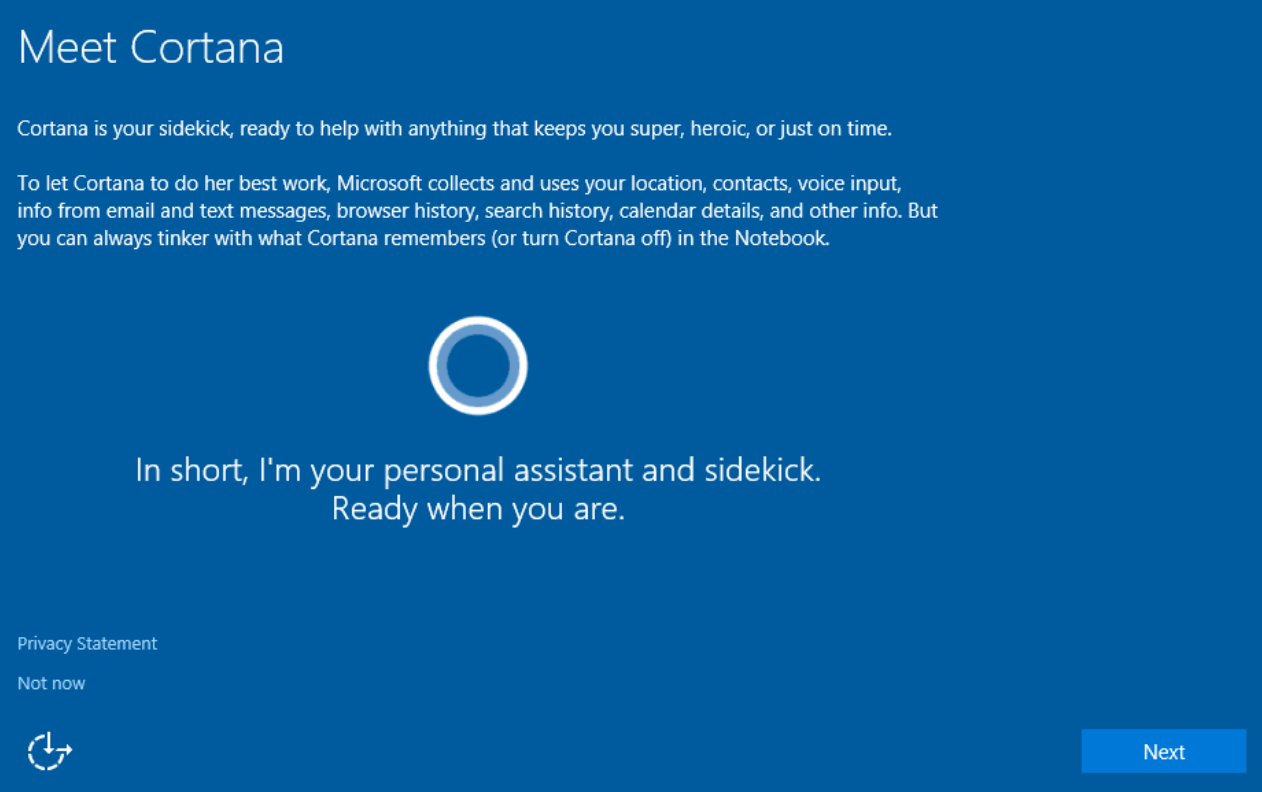 Starting with the next major update to Windows 10, the company will be implementing a simple, but notable change, to the deployment process.
This spring, Microsoft will be releasing a new iteration of Windows 10 and with it, the company will be muting Cortana during the setup experience. If you have ever been up late, installing Windows 10, there's a good chance you have been spooked by the voice that always seems to be at 100% volume.
The idea for the implementation of Cortana was to make it possible to complete the installation process by voice only. And there is justification for this type of feature but the implementation was sub-optimal. Thankfully, with the next update, Cortana will be muted by default but you can turn it back on if you desire.
Also in the next update, the company is expanding the use of 'password-less' sign in options. This feature allows you to replace the password with other options. The company explains:
If you have a Microsoft account with your phone number, you can use an SMS code to sign in, and set up your account on Windows 10. Once you've set up your account, you can use Windows Hello Face, Fingerprint, or a PIN (depending on your device capabilities) to sign in to Windows 10. No password needed anywhere!
As a reminder, you will likely want to bypass installing the 19h1 build of Windows 10 in your environment. Microsoft will only support those iterations of Windows 10 for 18 months while the fall release, or 19h2, will be supported for 30 months.
Knowing this, it's much better to be on the fall release schedule than having to deal with annual upgrades for your operating system.