TechEd Europe 2014: Microsoft Updates Microsoft Azure, shows Windows 10 and Office 365 Improvements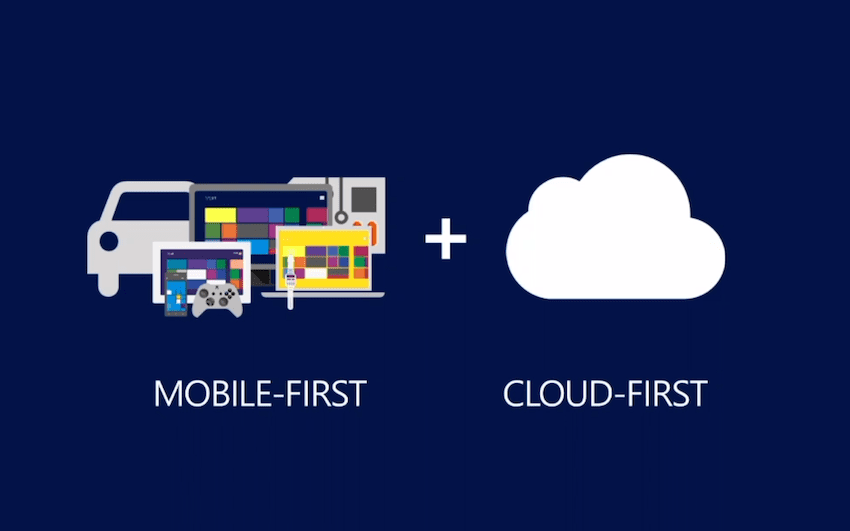 Microsoft made a host of enterprise-focused announcements at TechEd Europe this morning, using sunny Barcelona as a backdrop for the last Microsoft TechEd we'll ever see. Jason Zander, Microsoft's corporate vice president for Microsoft Azure, continued on the "mobile-first, cloud-first" theme for Microsoft in the enterprise, opening the show keynote that led to announcements of new updates to Microsoft Azure, enterprise-friendly features in Windows 10, and outlined other forthcoming improvements to the Enterprise Mobility Suite (EMS), Office 365, and more.
Note: If you missed the keynote, you can watch a full recording of it on the Microsoft website at your leisure here: TechEd 2014 keynote video
My Petri IT Knowledgebase colleagues Aidan Finn, Russell Smith, and Peter De Tender are on-site at TechEd Europe and will be writing more in-depth coverage of all of the breaking news out of TEE14. I'll touch on the highlights here, then link off to more detailed coverage by Aidan, Russell, and Peter throughout the week.
Microsoft Azure Improvements
Zander and Microsoft Azure CTO Mark Russinovich announced and demonstrated a number of new Microsoft Azure features and enhancements during the TEE14 keynote, including:
Azure Automation – Now generally available, Azure Automation is designed to alleviate some of the time-consuming manual bottlenecks that can suck up time (and patience) when dealing with Azure and non-Microsoft cloud environments.
Azure Batch – Available in preview form, Azure Batch is focused on scale: If you have to deal with thousands of VMs and have intense cloud compute needs, Microsoft says that Azure Batch should make that task much easier.
Azure Operational Insights – Available next month, Azure Operational Insights leverages other Microsoft products and services — namely Microsoft System Center, HDInsight, and Azure itself — to provide more data (and help derive value from that data) from VMs running in customer clouds in Azure.
WebJobs – Designed for developers using Azure, WebJobs ships with Visual Studio 2013 Update 4 RC. WebJobs makes it easier to run applications in the background for websites hosted in Azure, so developers using Azure for web-hosting duties might be interested in this.
Microsoft Antimalware for Cloud Services and Virtual Machines – Now generally available, this new offering provides additional anti-malware protection for your platforms and services running in Microsoft Azure clouds, both at the VM and cloud service level.
Windows 10 for the Enterprise
My Petri IT Knowledgebase colleague Russell Smith has already written a post recapping some of the key Windows 10 features for the enterprise, so I'll direct you to his post for most of the Windows 10 client OS news from TechEd Europe 2014.
Without stealing Russell's thunder, I did think it was interesting that Belfiore made some of the strongest statements yet about how Microsoft dropped the ball with Windows 8, stating that Microsoft's focus for Windows 10 was on "…building a product that regular human users will love." Part of that focus is on making Windows 10 a better OS for the vast majority of users that still work with a keyboard and mouse, and embraces the familiar Start menu that Belfiore referred to as the "…UI metaphor that hundreds of millions of people are familiar with." It seems that Microsoft can't throw Windows 8 under the bus fast enough, a belated change in strategy for Microsoft that I'm sure the vast majority of IT administrators would gleefully agree with.
And there's more! Microsoft Intune updates, Office 365 improvements, Enterprise Management Suite (EMS) updates, Azure Active Directory (AD) Premium News
There were a host of other announcements made by Microsoft at TechEd Europe 2014 this morning, ranging from updates to Microsoft Intune (formerly known as Windows Intune), more enhancements and improvements to Microsoft Azure Active Directory, to an avalanche of new features for Office 365, including new mobile device management and DLP features, built-in MDM functionality, new Office 365 APIs and SDKs for developers, and a spiffy new Office 365 app launcher. I'll update and link to our separate coverage of all of these items when those posts go live.
So are you on the ground at TechEd Europe 2014 this week? I'd love to hear what you think of the show, so please drop me an email with your thoughts, add a comment to this blog post, or contact me on Twitter or Google+. You can also catch up on my posts in the Petri IT Knowledgebase forums.