Microsoft: System Center Will Be Updated Regularly Alongside Windows 10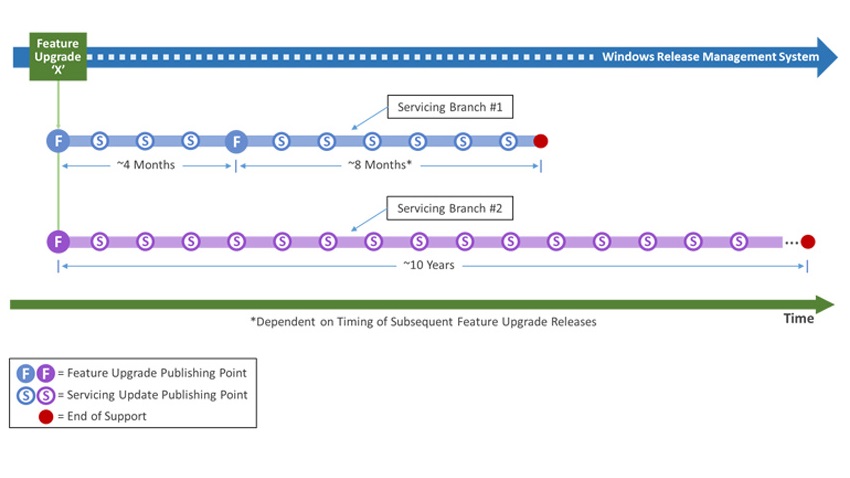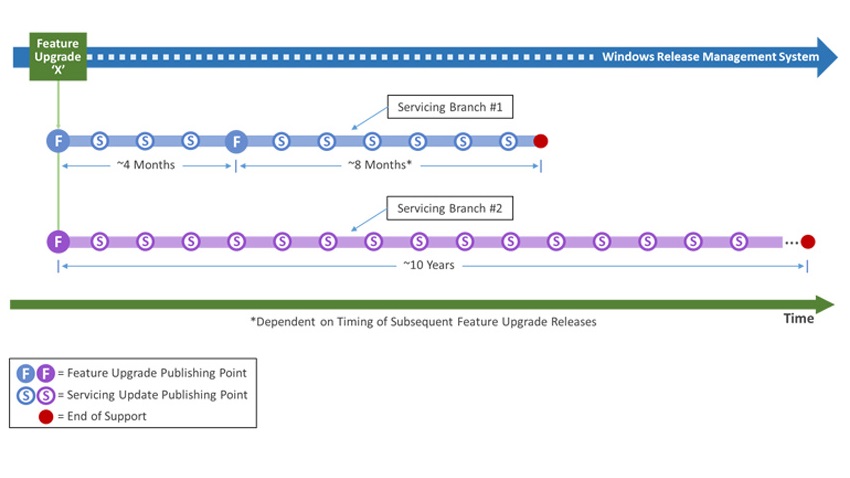 With System Center Configuration Manager "vNext" expected by the end of the year, Microsoft has begun explaining how it has changed this product, and the cloud-based Intune, to accommodate Windows 10, which is kept perpetually up-to-date. And as you might imagine, all of these solutions will be updated in tandem, while continuing to offer flexibility for those businesses that wish to move forward more slowly.
"With Windows 10, we have dramatically rethought and re-architected the way you can manage Windows in the Enterprise," Microsoft corporate vice president Brad Anderson writes in a new post to the firm's In The Cloud blog. "The most significant change is the fact that we are now delivering Windows-as-a-Service (WaaS). A lot of IT leaders haven't yet grasped just how significant of a change this is."
WaaS is of course Microsoft's name for the always up-to-date nature of Windows, and other products. That is, unlike with past releases, Microsoft will perpetually deliver updates to Windows 10, and it expects both consumers and businesses to install these updates on a timely schedule. For consumers, it's simple: Windows 10 just updates itself and there's no way to defer non-critical updates. But business represent a more complex problem.
To accommodate the needs of businesses, Microsoft is essentially providing three Windows 10 upgrade paths, Current Branch, Current Branch for Business, and Long-Term Servicing Branch. They break down like so:
Current Branch. This provides that WaaS experience, with updates delivered directly to end user machines on Microsoft's schedule. It is the servicing branch Microsoft uses for consumers as well.
Current Branch for Business. Basically the same experience as Current Branch, but with a four-months-long update deferrals so that you can validate updates in your own environment.
Long-Term Servicing Branch. This is a more traditional support model, enabling the long-term deployment of selected Windows 10 releases in low-change configurations only. The time between releases of feature upgrades with long-term servicing support will vary between one and three years, Microsoft says.
The next versions of System Center Configuration Manager and Intune will provide full support for the deployment, upgrade, and management of Windows 10.
(Interestingly, the next version of System Center Configuration Manager will be called—wait for it—System Center Configuration Manager, with no year number tacked on at the end, no doubt to correspond with the no version number trend at Microsoft these days. That said, Microsoft will use YY + MM nomenclature in the version to denote when a release happened. So the next ConfigMgr release is really version 1512, for December 2015. It uses the same convention for Windows 10, where the next OS version is 1511, for November 2015.)
"System Center Configuration Manager will support Windows 10 in any flavor: Current Branch, Current Branch for Business, and Long-Term Servicing Branch," Microsoft's Yvette OMeally explains. "This is because we will be able to deliver incremental updates to support the capabilities of future versions of the Windows 10 Current Branch."
For those on System Center 2012-era solutions, the R2 Configuration Manager SP1 and Configuration Manager SP2 releases provide full compatibility with existing features for Windows 10 deployment, upgrade and management as well. Those updates shipped back in May.
And going forward, Microsoft plans to keep Configuration Manager and Intune updated on the same cadence as Windows 10. That is, it pledges to update Configuration Manager each time new Windows capabilities are released. It will also update Configuration Managereach time iOS and Android are updated, and will continue delivering a single UI for managing all devices.
"You won't have to go through complex individual upgrades," Mr. Anderson promises. "We'll do the work for you."