Microsoft Reports Q4 Earnings: $22.6b In Revenue, $5.5b Net Income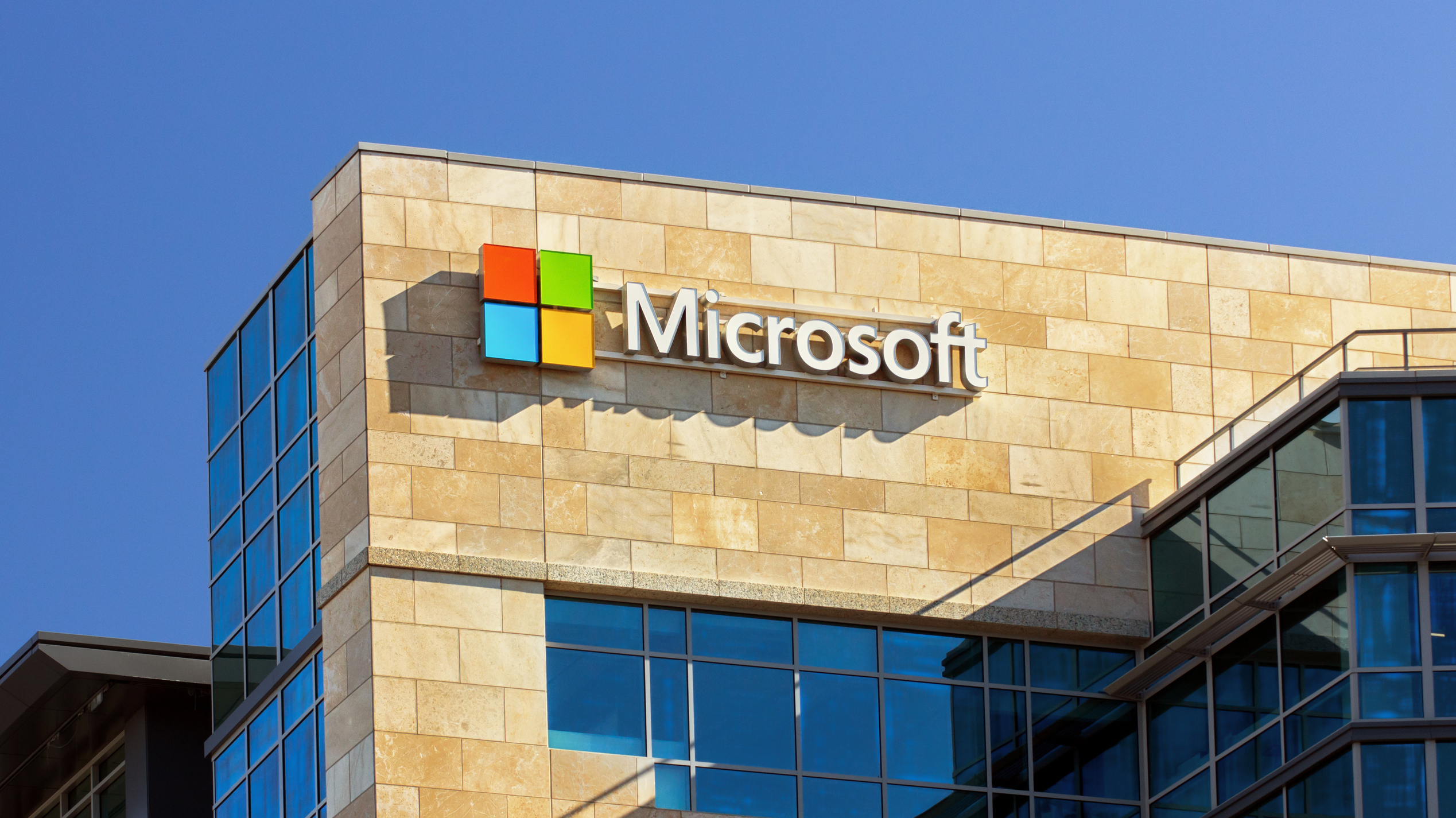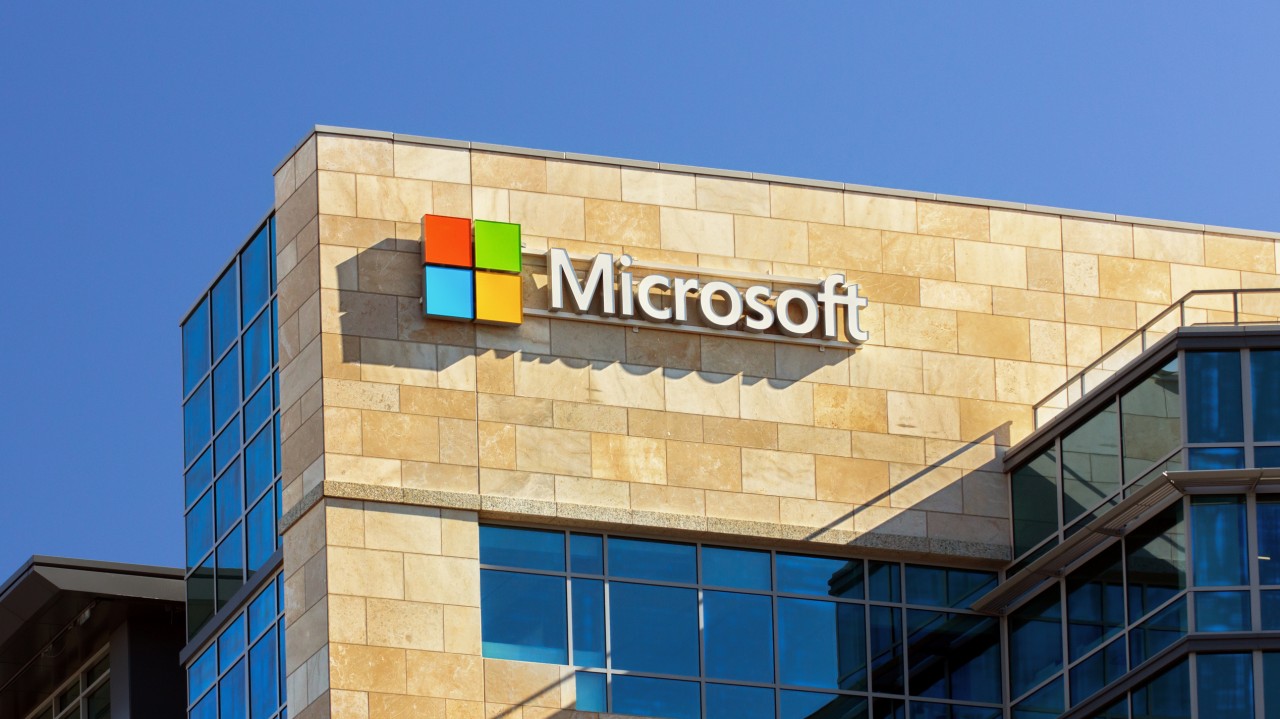 For the fourth quarter of Microsoft's fiscal year, ending June 30th, the company reported revenue of $22.6 billion non-GAAP (20.6 GAAP) with operating income of $3.1 billion GAAP, and $6.2 billion non-GAAP.
Net Income for the latest quarter was $5.5 billion non-GAAP ($3.1b GAAP) with EPS of $0.69 ($0.39 GAAP). During the quarter, Microsoft says that it returned $6.4b to shareholders in the form of share repurchases and dividends.
Revenue in Productivity and Business Processes grew 5% (up 8% in constant currency) to $7.0 billion and revenue in Intelligent Cloud grew 7% to $6.7 billion. Office 365 subscriptions continue to climb as well with 23.1 million users but that represents a gain of less than 1 million users as last quarter the company had 22.2 million subscribers.
Azure revenue grew 102% and the company's server products and cloud services grew 8% during the quarter. The company says that this is the 8th consecutive quarter where Azure premium services revenue grew triple digits but they do not mention the actual revenue of the unit.
Windows 10 is creating significant value for the company as well with 40% of search revenue in the month of June driven by Windows 10 devices.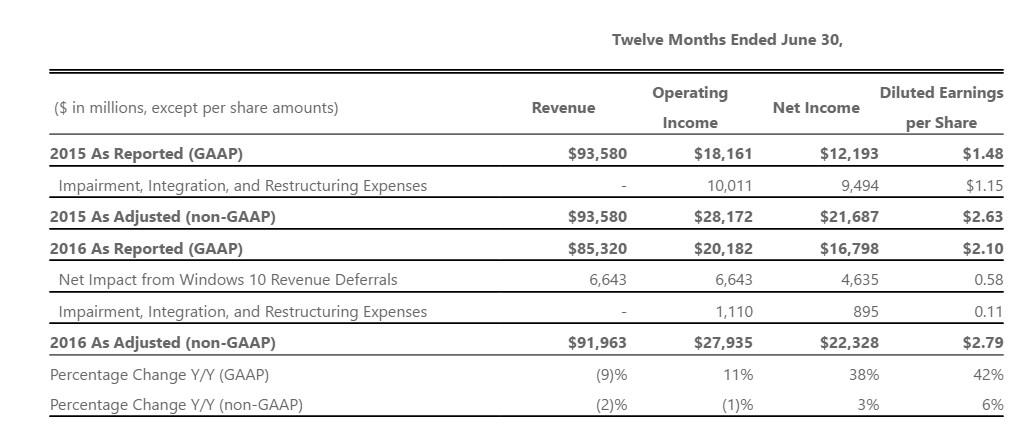 Revenue in More Personal Computing declined 4% to $8.9 billion where phone revenue dropped 71%. Notably, the company omitted how many phones it sold during the quarter which means the value of these devices is no longer material to its operations.
Windows OEM non-Pro revenue grew 27%, outpacing the consumer PC market, and Windows OEM Pro revenue grew 2%.
Xbox Live and Surface both saw healthy growth with Xbox Live active users climbing to 49 million (33% gain, year over year) and Surface revenue climbed 9% for the same quarter a year ago. But, on the Xbox hardware side, the company says gaming revenue declined 9% on lower console volume and pricing.
For the end of the company's fiscal year, Microsoft brought in revenue of $85.3 billion GAAP, and $92.0 billion non-GAAP with net income of $16.8 billion GAAP, and $22.3 billion non-GAAP.