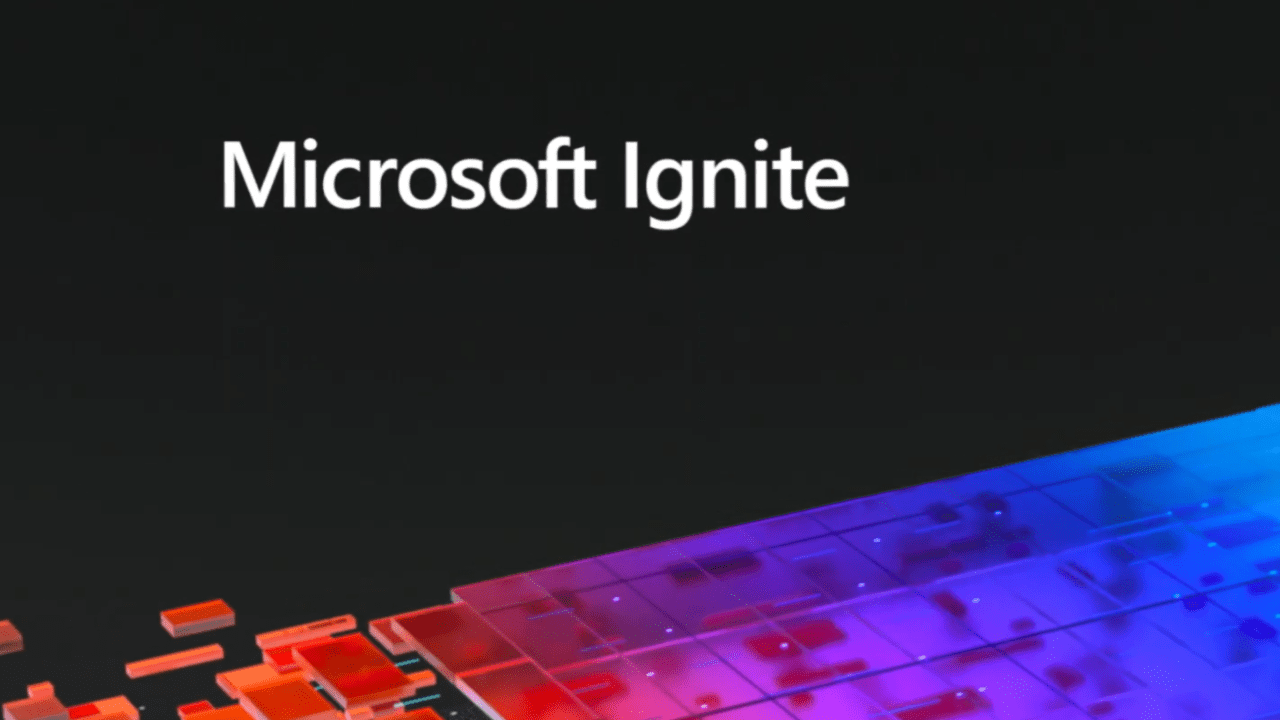 The second installment of Microsoft Ignite November 2021 kicks off today, November 2nd, at 4.15 CET with the opening keynote by Satya Nadella. The conference runs through to November 4th. Many of the sessions can be watched on-demand after the event but not all of them. In this article, I'm going to cut through all the marketing spiel and highlight my picks for the sessions that will be most important for Petri readers.
So, let's get started…
Ignite Tuesday November 2nd
The first session on my radar is Agile, collaborative, secure: Why adopt Windows 11 today, delivered by Aidan Marcuss and Wangui. If you need a quick overview of the value Windows 11 can bring to your organization, then this is a good place to start.
At 7.30pm CET, join Mary Jo Foley and Paul Thurrott for a session called Microsoft Ignite Into Focus, where the two journalists, along with host Allison Weins and Eli Khnaser will have a roudtable discussion to dive deeper into the news and announcements from the morning's keynote and core theme sessions.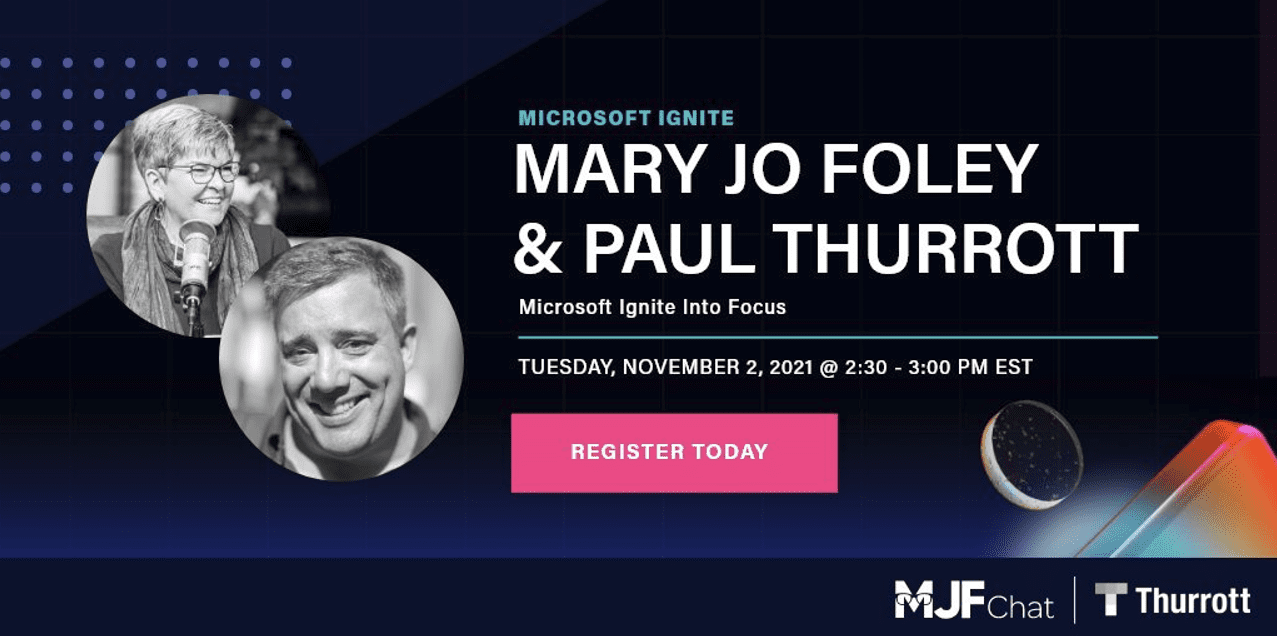 If security is a priority in your organization, which it should be if it isn't already, then Tackling the biggest cybersecurity challenges for 2022 is a breakout session with several speakers from Microsoft and Bernard Brantley from Corelight.
Optimizing Microsoft Teams for Hybrid Work – Conversations in AltspaceVR is a Connection Zone event where a range of Microsoft Valuable Professionals (MVP) from different Microsoft Partners talk about collaboration, meetings and devices, and developer platform in Microsoft Teams.
Programming Essentials for Beginners is an introduction for those looking to enter the industry. It's hard to know where to start as there are so many choices to make. This session aims to help you understand fundamental concepts in programming, like variables and loops using Python.
Migrating data to Microsoft 365 can be a complex undertaking. In End to End Microsoft 365 Migrations, a team of experts from Microsoft aim to guide you through the process.
Linux is everywhere in the server room. In this session, Management of Linux Endpoints, James Silvestri and Ileana Wu from Microsoft share the latest updates for Linux management.
Secure DNS in hybrid networking with comprehensive "Zero-trust" network security strategies is a session that introduces new concepts for monitoring, protecting, and controlling DNS querying behaviors in Azure virtual networks and on-premises networks. In this product roundtable, you'll get a chance to share your current experience of monitoring DNS security and your input will help Microsoft with future DNS products.
4 speakers from Microsoft in this Connection Zone event will be answer your Windows deployment and management questions! Ask the Experts: Deploying and managing Windows
Want to know what's new in Azure AD? Strengthen resilience with identity innovations in Azure Active Directory is a breakout session delivered by speakers from Microsoft where they will be sharing the latest investments in Azure AD to help your organization stay protected and productive.
Best practices for Zero trust with Microsoft Endpoint Manager is another product roundtable where experts from Microsoft will discuss how Microsoft Endpoint Manager (MEM) can help you with your zero-trust strategy.
Ignite Tuesday November 3rd
Microsoft Ignite Into Focus: Security – Microsoft hosts industry experts and insiders around current cybercrime trends, the evolution of hybrid work, and a look into the future of cybersecurity trends and solutions.
Ask the Experts: Zero Trust Management with Rubrik + Microsoft – A quick discussion around Zero Trust Data Management with Rubrik! Our speakers Kim Lambert, Jeff Inouye, Josh Robinson and Mike Wronski join Saurabh Sensharma from Microsoft to answer any questions around Rubrik + Microsoft and Zero Trust.
Managing Windows updates in the cloud (The Blueprint Files) – Take a look at the big picture, then dig into what role the client plays in both WSUS and cloud update management, and some of the key differences in how you manage Windows updates on-premises and in the cloud.
Prevent Data Loss in Microsoft 365 – Learn how to discover, classify, and protect sensitive and business-critical content throughout its lifecycle across any organization.
Microsoft Lists: Best Practices and Challenges – This session is a "show and tell" format – come prepared tell the story of how you use Lists in your organization, and share the good, the bad, and in between with the group. This is an opportunity to learn from your peers and share your experiences directly with the product team so we can make the experience better for you.
Windows Server Hybrid for Beginners – Managing and maintaining this Windows Server functionality roles has been a core IT Pro task since the days of Windows NT 3.51. In this session you'll learn about the basics of administering these core Windows Server roles and how you can use Azure hybrid technologies to enhance what you can accomplish with them by integrating them with the cloud.