For Surface fans, today has been a big day with the announcement of the Surface Go 2 that has a larger display and the Surface Book 3 with updated internals. Along with the new PCs, the company is announcing several new peripherals that IT Pros are likely interested in exploring.
There are two new docks from the Surface team, one is an update to the existing dock and there is also a new "Travel" hub as well. Both of these devices will start shipping later this month in select markets.
Surface Dock 2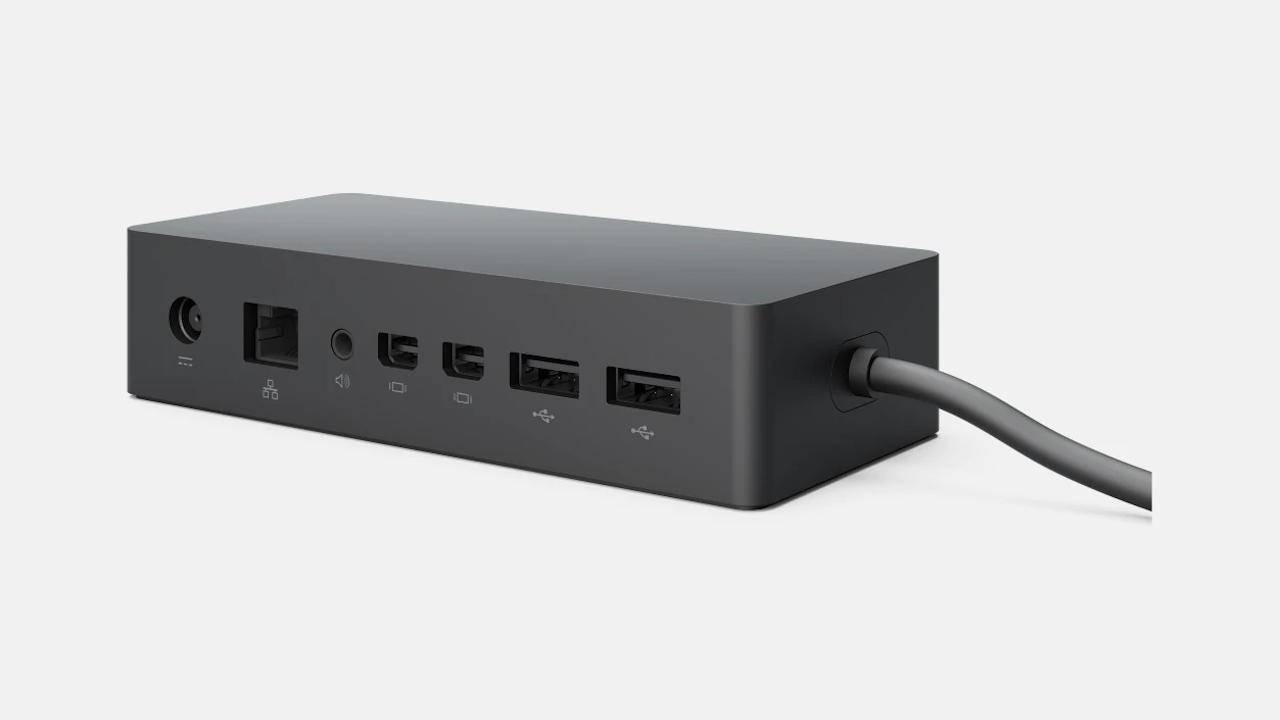 The Surface Dock 2 is very similar to the first-generation dock but it delivers faster charging, higher data transfer rates, and new enterprise management tools to support the dock. The device has a total of 4 USB-C ports, 2 USB-A 3.2 ports, and 1 Gigabit Ethernet Port.
Not every Surface can utilize this dock, with Microsoft saying that the Surface Studio, Surface Hub, Pro 3/4, and Surface Book 1 are not compatible. If your hardware is supported, the Surface Dock 2 will set you back $259.99
Surface Travel Hub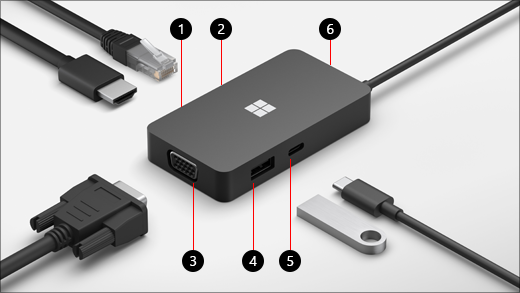 The new Travel Hub is a USB-C dock that will work with any Surface or modern PC (ChromeOS and macOS are supported) that has the port. Included in the peripheral is 1 USB-C port, 1 USB-A 3.2 port, 1 Gigabit Ethernet port, HDMI 2.0 Port, and a VGA port.
The hub does support accessory charging but will not be able to charge a laptop; the Travel Hub will cost $99 when it becomes available.
Surface Headphones 2 and Earbuds

If you are in the market for a new pair of Headphones, the Surface Headphones are being updated today and shipping a new color, black. The updates include longer battery life, up to 20 hours, and the sound quality has been improved as well.
The Surface Headphones 2 and the previously announced Earbuds are coming May 12th and will set you back $249.99 for the Headphones 2 and $199 for the Earbuds.
—
For IT Pros looking to outfit an office with docks and hubs, Microsoft's new solutions make a bit of sense. While it may seem odd that the Travel hub has a VGA connector on it, especially in 2020, there are still far too many conference rooms with old projectors that need this type of connection.