Microsoft Expands Surface Family with 15in Surface Book 2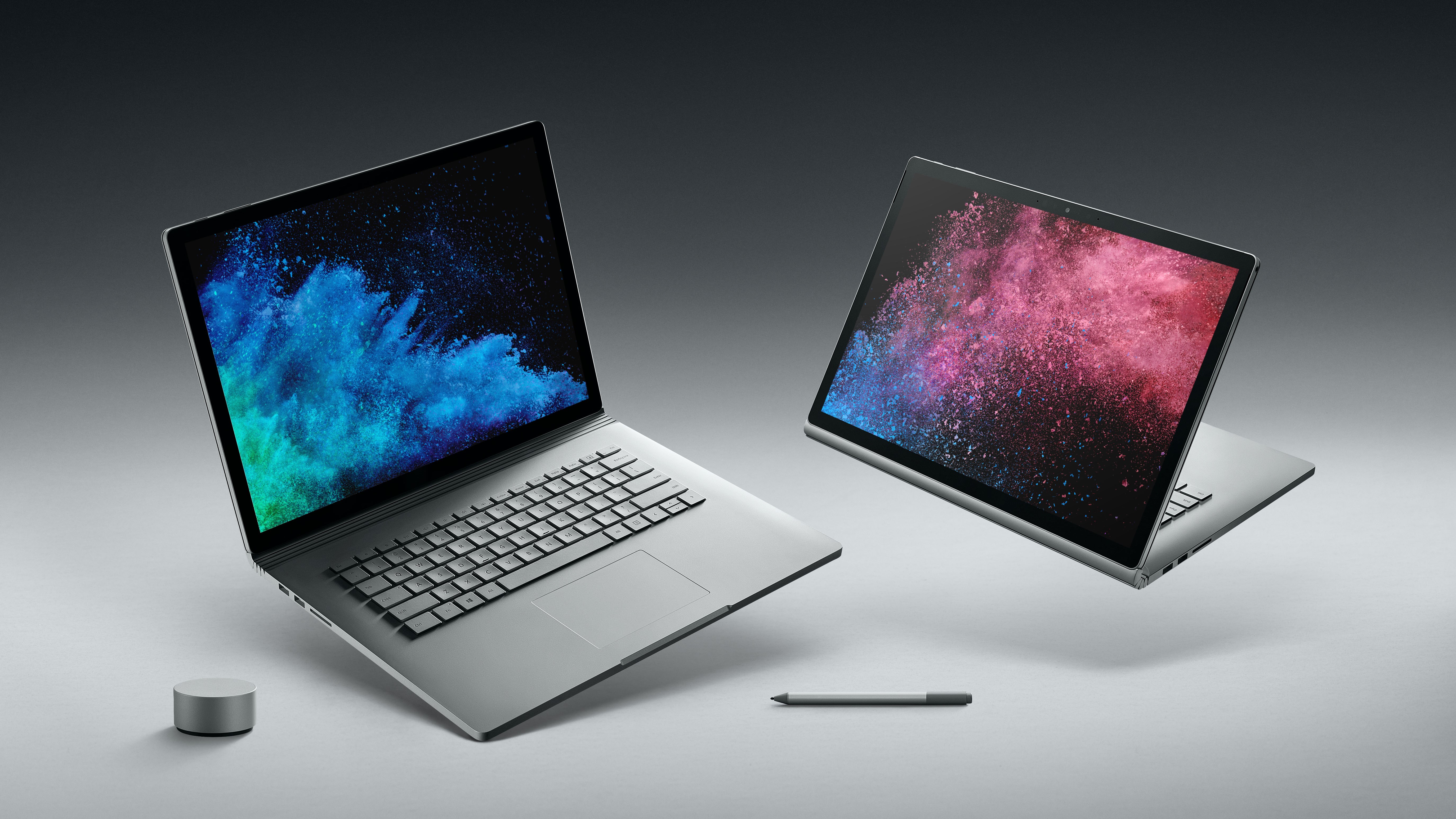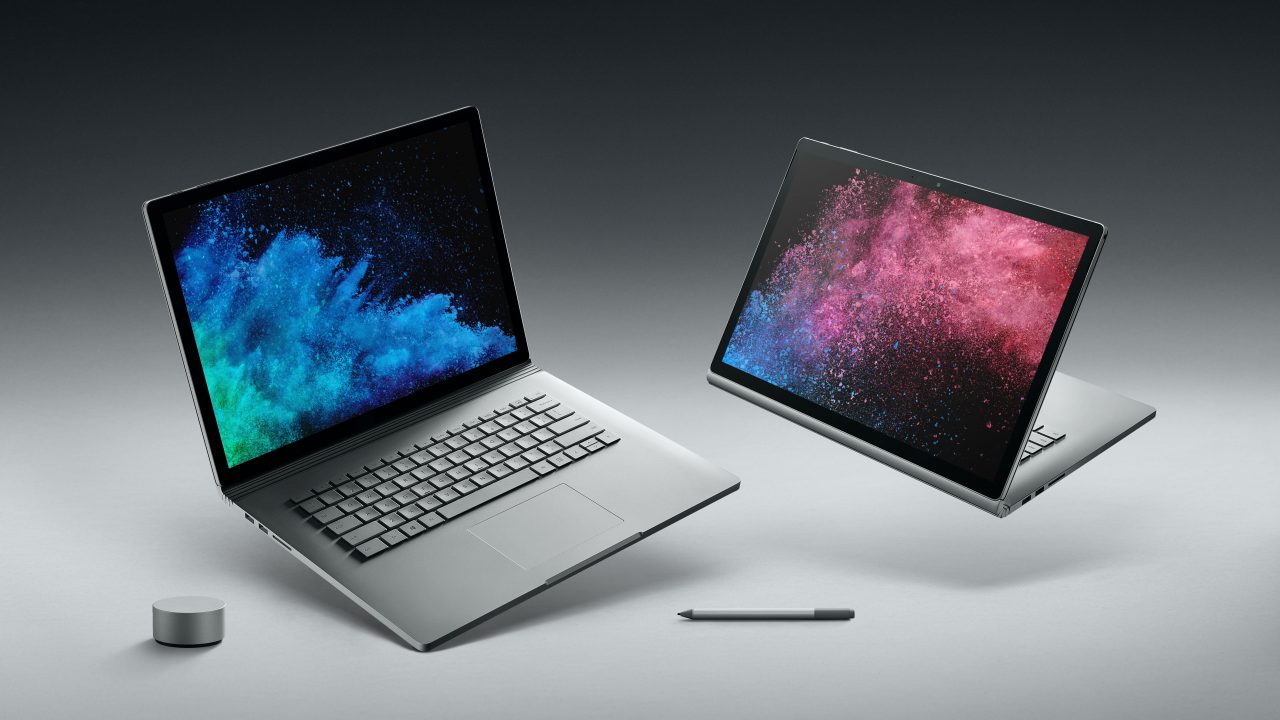 Nearly two years after introducing the Surface Book, Microsoft is adding a new member to the family, a 15in Surface Book 2. This new machine is bigger in every way and also packs significantly more power.
The 15in Surface Book 2 is positioned as a high-end machine and comes with 8th gen Core i7 CPU with 256GB to 1TB SSD configurations and all iterations ship with 16GB of RAM (32GB is not currently offered). The GPU is getting a large bump as well to the NVIDIA GTX 1060 with 6GB of GDDR5 and when you don't need the power, Intel's 620 integrated graphics will carry the load.
The display is 3240 x 2160 (260PPI) with 10 point multi-touch and a contrast ratio of 1600:1. As you would expect from the Surface family, the screen looks great but it is glossy too and not everyone may like that.
The ports are being updated as well and this machine finally includes a USB-C port but it does not support Thunderbolt. In addition, there are 2x USB Type A 3.1 USB ports, full-size SDXC card reader, headphone jack and Surface Connect port.
While this device does have a USB-C port and it can charge over that connection, Microsoft is still using the Surface Connect port for providing power. The reason for this, Microsoft tells me, is that the device will charge significantly faster over this connection than the USB-C port at this time. If you are hell-bent on wanting to charge over USB-C, know that you can but be prepared to let your device trickle charge.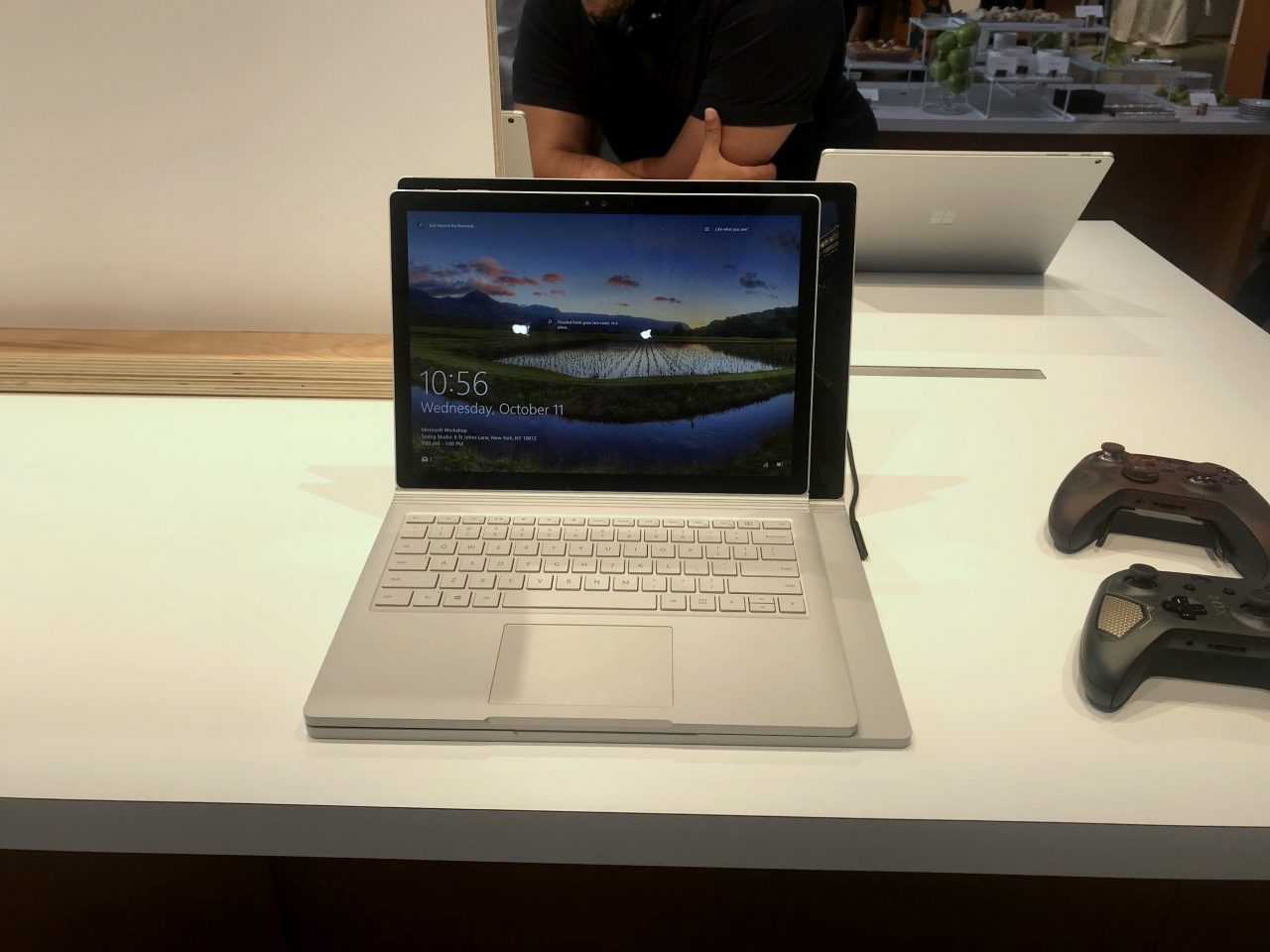 When it comes to battery life, Microsoft is claiming 17 hours of juice. This is a bold claim and I'll need additional hands-on time with the laptop before I can say if that figure is accurate or not. Based on my own history with Microsoft hardware and their estimations, I'd expect the real-life usage to be closer to 10-12hrs with mixed usage.
In addition to the 15in announcement, Microsoft is also releasing the Surface Book 2 in the 13in size as well. While the ports and battery life are the same, there are a few differences in the specs.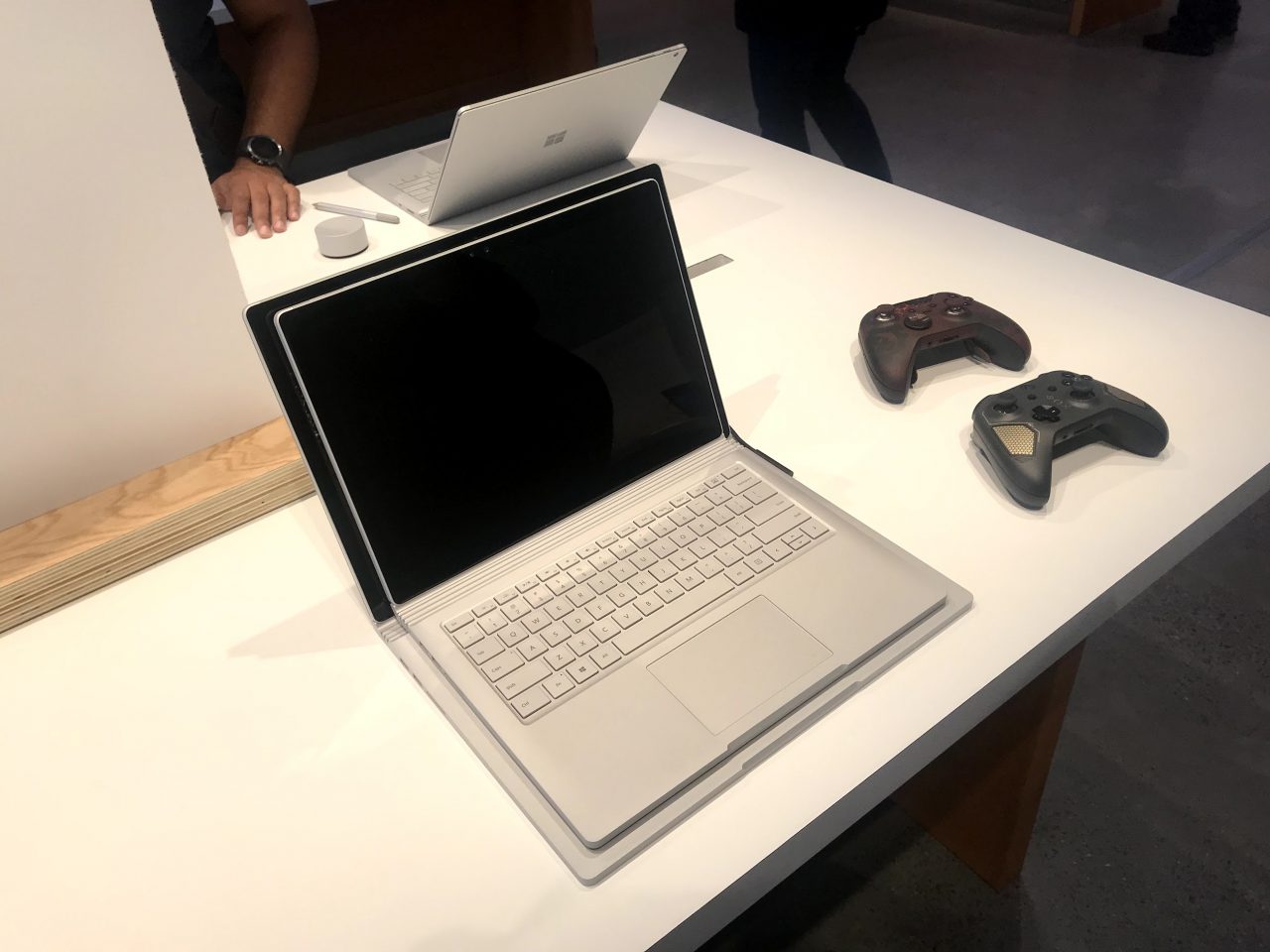 The 13in will offer a Core i5 model but know that it is a 7th generation chip and it does not come with a discrete GPU. If you do opt for a higher-end 13in with an i7, it will be an 8th generation chip but the GPU is the NVIDIA GTX 1050 with 2GB of GDDR5 of memory as opposed to the 15in version 1060 GPU with 6 GB of GDDR5.
Simply put, the 15in version is the powerhouse of the Surface Book family and should be to handle to nearly anything you can throw at it aside from extremely high-end gaming.
The exterior of the Surface Book 2, aside from the ports, is nearly identical to original Surface Book. It still has the same hinge design, although internally it has been refined, and the color options are the same as well; I am a little disappointed they didn't offer a burgundy or cobalt color like the Surface Laptop.
Microsoft will begin shipping these devices next month with prices starting at $1499 and it tops out at several thousand for the 15in i7 1TB option. To no surprise, Microsoft is pitching these devices against Apple's MacBook Pro lineup and the company now has options that match the Cupertino company's offering at all price points and sizes.