Microsoft Ends Major Development of Windows 10 Redstone 1, Prepares for August 2nd Release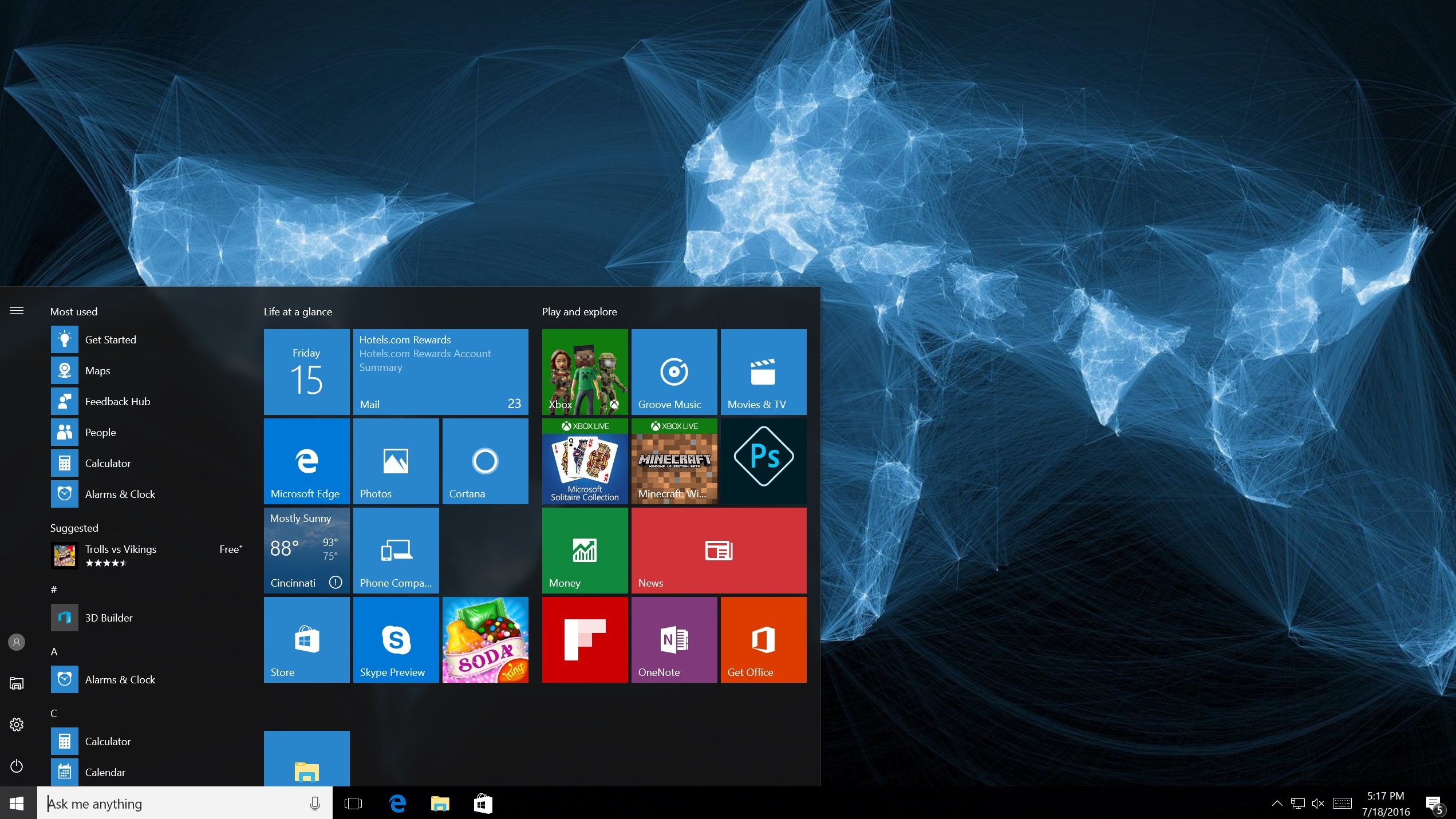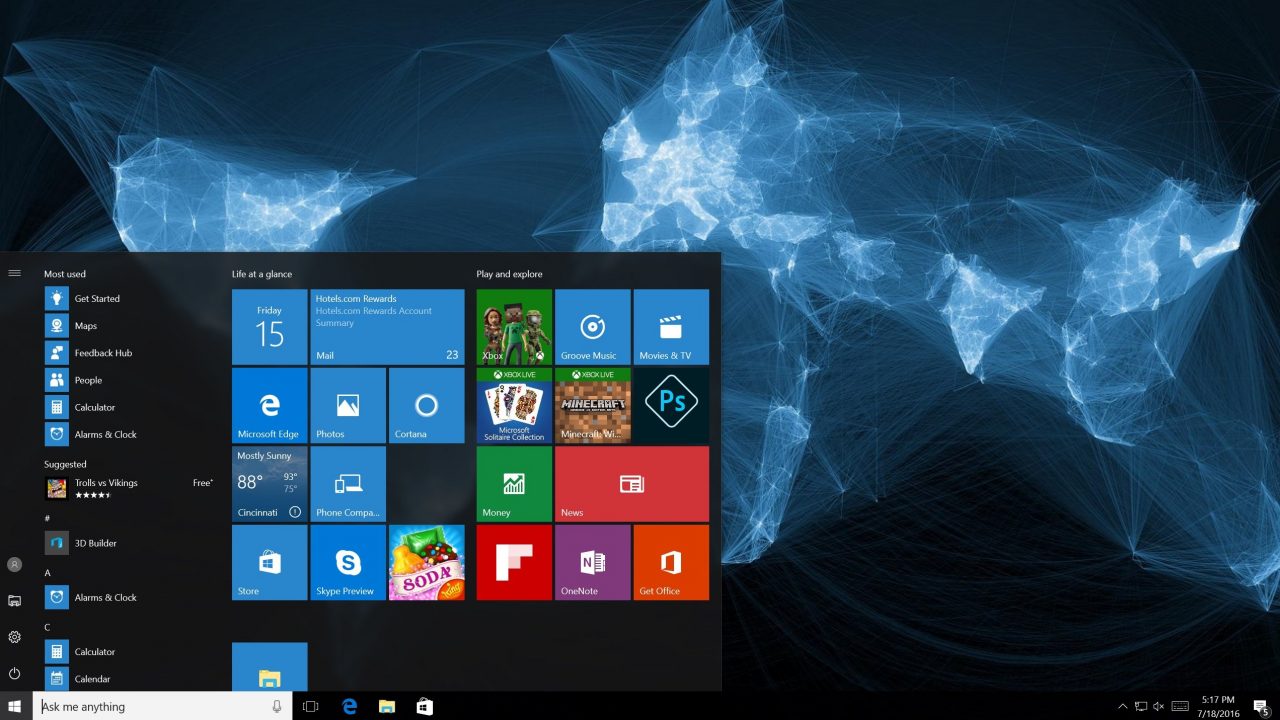 The time has come, Microsoft has signed off on the Windows 10 build that will become the Anniversary update and released to more than 350 million users of the OS early next month. With the completion of Redstone 1 (RS1), focus begins to shift to Redstone 2 (RS2) and the features and enhancements that update will bring to the operating system.
RS1 will be released to Windows 10 users on August 2nd and will bring with it a significant number of updates to the operating system including a refined Start menu, improved inking support, extensions for Edge, updates to Cortana and a lot more. More importantly, the update marks the end of the free upgrade to Windows 10 which means if you have not yet upgraded, you need to act quickly.
Even though the build is now complete, this does not mean development efforts are retired. Just like builds 1507 (Windows 10 initial release) and 1511 (November release), this build will be called 1607 and will receive patches and security updates each month when appropriate. In fact, Microsoft has already released the first patch, internally referred to as ZDP (zero day patches), to Insiders for testing.
Seeing as this is a major milestone for the company, I'd expect there to be some celebration at Microsoft and since this week is One Week on campus, it will likely be wrapped into that event. For those not familiar, One Week is a company-wide activity that involves a hackathon and other events at its offices around the globe.
Microsoft has selected build 14393 for this release which has now been released to Fast ring and Slow ring Insiders. During the development of the Anniversary update, the company pushed out 25 PC builds and 16 mobile builds to Insiders.
Among the significant number of updates is Windows Ink which makes it easier to use a pen with Windows 10 and the new Ink workspace has several features like Sticky Notes, the ability to use ink above the lockscreen and functionality to quickly annotate and edit screenshots. The goal is to extend the use-cases for the pen that ships with the Pro 3/4 and Surface Book and also making the device friendlier no matter the input mechanism you choose.
There are several new security features shipping with the Anniversary update that make it possible to use Windows Hello with supported Windows apps and Defender now includes the option to automatically schedule periodic quick scans of your PC; Defender will also provide new notifications and summaries when scans are complete and threats are found.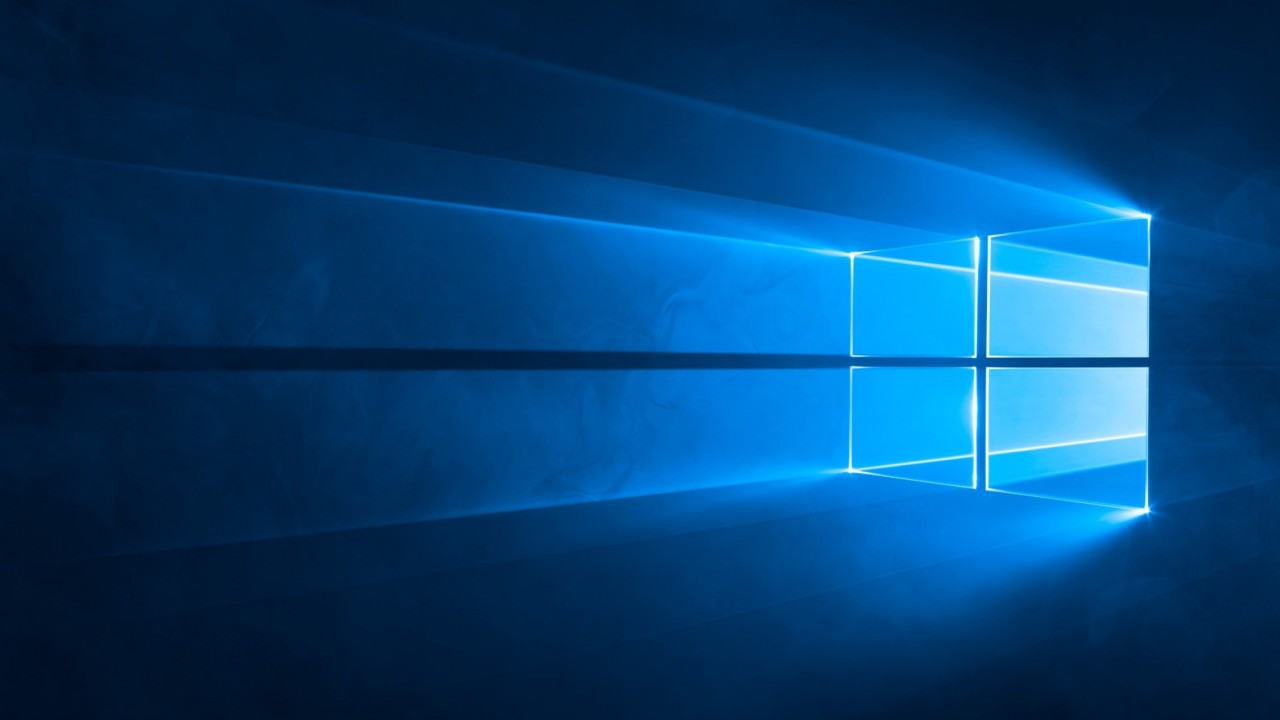 For enterprise customers, this release brings Defender Advanced Threat Protection (WDATP) and Windows Information Protection to the desktop. WDATP detects, examines, and responds to advanced malicious attacks on networks by providing a more comprehensive threat intelligence and attack detection while Windows Information Protection enables businesses to separate personal and organizational data and helps protect corporate data where ever it goes.
Edge, the company's browser that has replaced Internet Explorer, is getting its largest update since the browser was first released back in July of 2015. Starting on August 2nd, after the update is installed on your machine, Edge will now have Extension support, biometric authentication for supported websites, web notifications, pinned tabs, accessibility improvements, reading list functionality, and improved security features like the ability to have browsing cached cleared every time you close the browser.
Microsoft's central app store, the Windows Store, has been updated to create a cohesive experience across all Microsoft platforms. The company is also improving the description pages for apps in the store with better ratings/reviews, system requirements, trailers, game clips and more.
Cortana in this release is being improved and you can now access the personal digital assistant from the lock screen (don't worry, security controls are in place to prevent access to sensitive data if your machine is lost or stolen). Also improved are reminders that can now include pictures and your information can travel with you to different devices (iOS/Android/Windows Phone/Windows 10) so that Cortana can deliver the important information to you no matter the device.
At the interface level, the Start menu has been updated with an improved layout that includes chaseable live tiles (if you click on a live tile while it is showing a piece of information, the UWP app will open to that spot) and the All Apps list is elevated to the top level of the Start menu. And for those of you who have wanted a dark mode, that option is now available.
As you can see, the Anniversary update is an excellent addition Windows 10 and one that you should install right away. I have been testing it on the Insider branch for the better part of July and this release is ready for your daily driver. Because of all the minor updates and features rolling out with this release, the Anniversary update is greater than the sum of its parts; it adds a shiny gloss to the OS that has something for everyone.