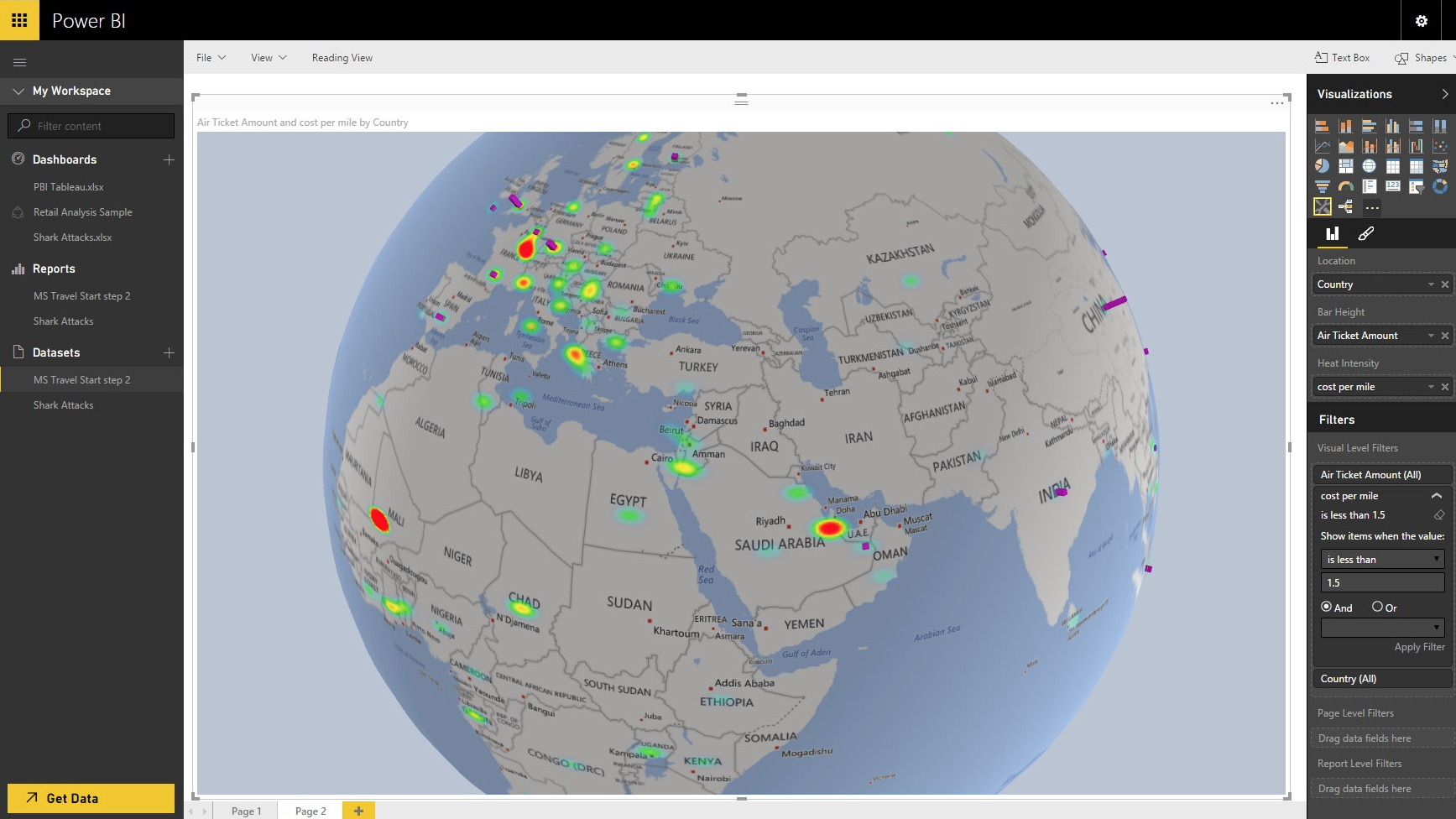 Last month, Microsoft introduced a private preview of its Power BI developer tools that allowed a select group of devs to build their own custom visuals for the platform. Today, the company is taking the next step by making custom visuals available to everyone. The company has announced that custom visuals for Power BI service and the desktop is now available to everyone using Power BI Service; desktop users will get this functionality next week.
The new tools, along with the ability to easily use third-party visuals, led to the natural creation of the Power BI visuals gallery. As the name suggests, this is a gallery of new visuals that can easily be used with Power BI that are created by third-parties.
Once a third-party visual has been used with the software, it operates like any other native Power BI feature, meaning you can filter them, cross highlight and control their formatting.
The Power BI developers tools are also moving from ' private preview' to 'public preview' which will also bringing a couple of new features. The most notable new feature is the capability to package visualizations into ".pbiviz" files that can be uploaded to the new gallery or incorporated directly into your reports.
By opening up the custom visualizations path, Microsoft is instantly doubling the number of visuals available for all users. And this is only the beginning, seeing as the Power BI visuals gallery will only continue to grow, this will increase the options available to users and further increase the value proposition of the software.
With today's announcement, Microsoft's goal is to make Power BI more flexible for its users and offer a wide range of new visualizations options. As the field of analytics software becomes more contested because of data driving more decisions insides of business, Microsoft is working to position Power BI as the most flexible solution on the market.