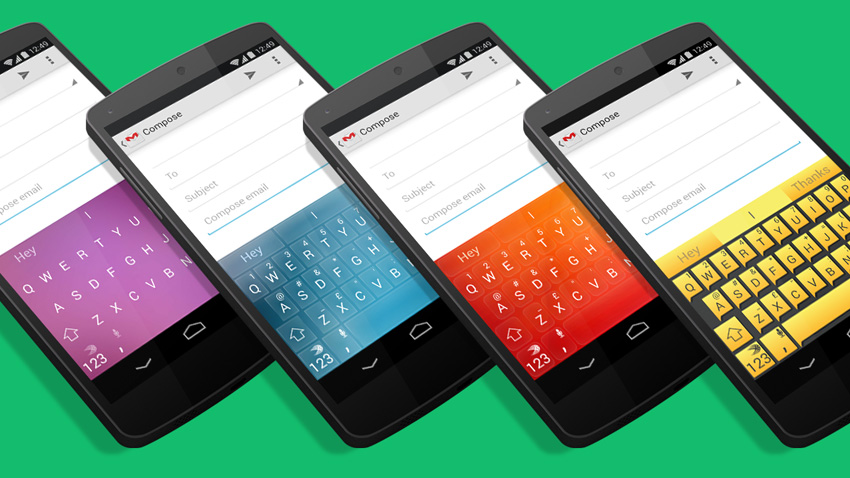 In a bid to sew up its dominance of mobile productivity, Microsoft announced last night that it has acquired SwiftKey, makers of the most popular software keyboard for devices. The software giant will integrate SwiftKey's technologies with its own WordFlow efforts and presumably push the combination across all device types.
"Microsoft has entered into a definitive agreement to acquire SwiftKey, whose highly rated, highly engaging software keyboard and SDK powers more than 300 million Android and iOS devices," Microsoft's Harry Shum explains. "In this cloud-first, mobile-first world, SwiftKey's technology aligns with our vision for more personal computing experiences that anticipate our needs versus responding to our commands, and directly supports our ambition to reinvent productivity by leveraging the intelligent cloud."
Microsoft confirmed the SwiftKey purchase in a post to the Official Microsoft blog, but it declined to reveal how much it paid. According to a report in TechCrunch, Microsoft paid $250 million in cash and beat out a group of other interested buyers that include Apple. (And as I've noted in the past, Apple really needs this technology: It's iOS software keyboard is the worst of the mobile platforms by far, especially with auto-correct.)
As you may know, Microsoft's WordFlow keyboard for Windows phones is currently the best software-based keyboard on mobile devices. And the software giant has been adapting that keyboard for use on Android and iOS, and experimenting with a unique triangular one-handed mode.
But SwiftKey is number one by usage, driven in no small part by the fact that it targeted Android and iOS early on, and not the lesser-used Windows phone. So by acquiring this firm, Microsoft and its users will see that perfect combination of best-in-class and most-often-used come together in the near future, and across all mobile platforms.
According to Shum, Microsoft will continue to develop SwiftKey's software keyboard apps for Android and iOS. And it will "explore scenarios for the integration of the core [SwiftKey] technology across the breadth of Microsoft's product and services portfolio."
"SwiftKey's predictive technology aligns with Microsoft's investments and ambition to develop intelligent systems that can work more on the user's behalf and under their control," Shum explains.
What many Microsoft fans are of course concerned about is how and when this technology makes its way to Windows 10 (including on Mobile). And on a related note, many of us are curious why the WordFlow keyboard doesn't work consistently across Windows 10 on PCs and tablets, and on phones. So this could be the point in time where it all comes together.
"We'll have more to share about how we'll integrate SwiftKey technology with our Word Flow technology for Windows in the coming months," Shum says. "In the interim, I'm extremely excited about the technology, talent and market position SwiftKey brings to us with this acquisition, and about how this further demonstrates Microsoft's desire to bring key apps and technologies to platforms from Windows to Android to iOS."
As for SwiftKey, its co-founders, Jon Reynolds and Ben Medlock, say they are excited to join Microsoft.
"Microsoft's mission is to empower every person and every organization on the planet to achieve more," the two write in a post to the SwiftKey blog. "Our mission is to enhance interaction between people and technology. We think these are a perfect match, and we believe joining Microsoft is the right next stage in our journey."