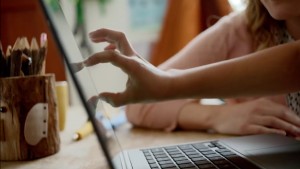 In this Ask the Admin, I'll look at Chromebooks and why they have become a popular choice for small businesses.
Long gone are the days when Windows and Microsoft Office were the only choice for small businesses. Google G Suite has seen a lot of uptake for home, small business users, and even large enterprises. It provides an attractive alternative to Microsoft's Office 365. For businesses that work in the cloud and have already made an investment in the Google Cloud, Chromebooks can provide a cheap and easy-to-manage option.
Microsoft has recently upped the stakes with the release of Windows 10 S, an edition of Windows 10 that is limited to a browser and Windows Store apps. Although intended to fend off Chromebooks in the education sector, Windows 10 S can be bought preinstalled on notebooks starting this summer. For the purposes of this article, I will refer to Windows in general, as Windows 10 S is still unavailable for most now.
Chrome OS Is for Cloud Computing
Chrome OS is based on Linux and provides users access to the Google Chrome web browser as the primary way to interact with Google's cloud services. Google's OS was initially intended for netbooks, which were small form-factor notebooks that were cheap but generally too underpowered to be useful. Despite the death of the netbook, Chrome OS lived on and found its way to more capable hardware.
While chiefly designed to work with Google's cloud, Chromebooks can also be used with services from other vendors, like Microsoft and Dropbox. For example, if you use Dropbox for cloud file storage, you can add the Dropbox web app to Chrome and it provides a convenient link. So, you can jump to Dropbox's website quickly. The Google Docs Offline extension provides additional integration. Chrome OS will automatically save recently opened files to your device so that the files are available offline. Specific files can also be made available offline.
Third-party extensions for Chrome can be used to work around some of Chrome OS's limitations. For instance, one developer provides an extension called File System for Dropbox, which adds Dropbox to the File Manager app. But as this functionality is not baked into the OS, you cannot be sure if it will always be available and supported. The same developer has a similar extension for OneDrive. But unlike in Windows, syncing your entire OneDrive or SharePoint library for offline access is not supported.
Google provides an extension for Chrome OS, Network File Share for Chrome OS, that allows you to access SMB file shares, which are shares hosted on Windows file servers and NAS devices. Google states that the extension is a direct port of the Samba client from samba.org and that it supports the same feature set.
Chrome OS has an integrated media player and file manager. Some models support Android apps, which you can download from the Play Store just like on a phone. But Android apps on Chrome OS do not always provide as good an experience as web apps.
Chromebooks Win the Security Battle
Google has done a great job keeping Chrome OS secure. There are no known viruses that have successfully targeted Chrome OS. Chrome OS is based on a hardened Linux distribution, including a trusted boot path and sandboxing, as the market stands today, Chromebooks provide the most secure option for users that are not tech savvy or who do not want to worry about antivirus. Windows 10 S might change that situation but it is currently an unproven product.
There are the usual risks that users could fall prey to, like phishing, social engineering, or unwittingly handing over usernames and passwords to a hacker. Google has its Safe Browsing initiative, which is similar to SmartScreen in Windows. Malicious Android and Chrome web apps and extensions sometimes appear in the store, enticing users to enter their credentials. The fact is that in its current state, the operating system itself has not been remotely hacked. Get physical access and that is another story. Enabling developer mode requires physical access and turns off some of Chrome OS's protections to give developers more flexibility. Physical access weakens the security protections found in any operating system
Web Apps Versus Windows Desktop Apps
Chromebooks cannot compete with Windows in the app arena. Many businesses run Microsoft Office and while some Office apps are available online and as Android apps, such as Outlook and Word, they do not offer the full power of the desktop equivalents. Plus, the less powerful hardware in Chromebooks means that it would not be suited to processing large spreadsheets, databases, and high-quality media files.
Nevertheless, there are tons of cloud services that offer productivity solutions for small businesses, including customer relationship management (CRM), accounting, project management, to-do lists, technical drawing, presentations, group chat, instant messaging, photo and video editing, and the list goes on. Google's own G Suite is also a sufficient Microsoft Office substitute for many and most G Suite apps work offline.
Microsoft Office on Windows can run VBA code for automating complex and repetitive processes, think macros. Developers can also tap into Office functionality in their own Windows apps. The advanced features of Microsoft Office on Windows are not a necessity for all businesses but you should think about whether it is something you might need now or in the future.
Printing and Peripherals
Chromebooks can print to printers connected to the Google Cloud Print service. Some printers have built-in support for Google Cloud Print. And for those that do not, you can use Cloud Print Proxy. Chrome OS has built-in experimental support for the Common UNIX Printing System (CUPS), which allows USB printers to be directly connected to Chromebooks.
Chrome OS claims compatibility with any USB HID peripheral but device manufacturers often do not support Chrome OS. So, if your device does not work, unless there is official support, you will have a hard time getting help.
Management
If you need to manage your Chromebook, including network settings, installed apps, and OS update settings, then Google offers Chrome device management. This can be licensed for the lifetime of a device or on an annual basis. There are also some basic reports available.
Other vendors that offer Mobile Device Management (MDM) options for Chrome OS include Microsoft System Center Configuration Manager (SCCM) via Google's MDM API and Comodo Device Manager.
Chromebooks –- To Be or Not to Be?
Chromebooks are ideal for lightweight cloud computing if you are heavily invested in Google's services or are planning to head in that direction. Using a Chromebook does not mean you are locked into Google's services but access to features of competing cloud platforms and apps might be restricted.
If security is a key concern, Chromebooks are worth considering. They are not vulnerable to viruses that affect the core OS. At least for the moment, this is true. And because Chrome OS is locked down from the user perspective, Chromebooks work reliably and consistently. The additional security means compromising on usability. For example, if you need full flexibility when installing peripheral devices, you might come up against some issues. Most devices only receive full driver and utility support in Windows and Mac OS X.
The key question you should ask before investing in Chromebooks is whether you need the Microsoft Office desktop suite or other specialized Windows apps? If the answer is yes, then Chrome OS is not for you.
Follow Russell on Twitter @smithrussell.