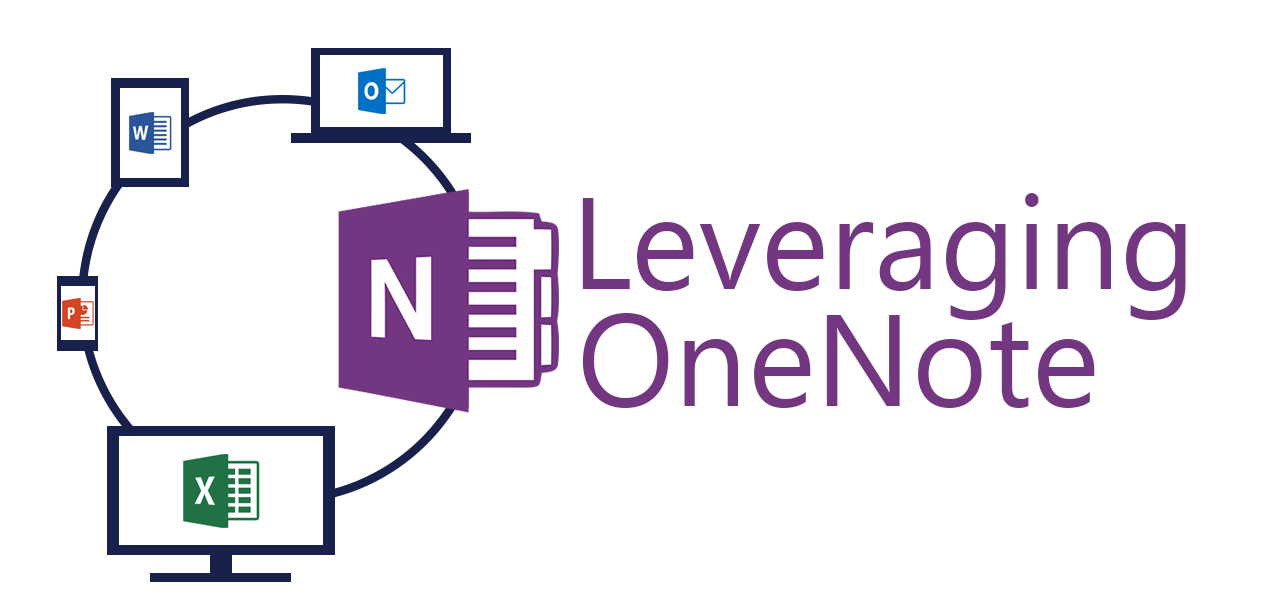 Meetings are essential to keeping businesses running, even though they can feel like a waste of time. Instead of ignoring how meetings can become a time waster, address the problem head on with OneNote. Build agendas, track attendees, and organize information, which can be automatically shared with everyone. Storing notes has always been the core selling feature of OneNote, but many note-taking features go unused. When paired with Outlook and Skype for Business, OneNote gains new intelligence.
Pre-Meeting
Good meetings come from good agendas. Before a meeting occurs get your team collaborating on the agenda in OneNote. Getting everyone involved early gives team members time to add their agenda items as they think of them. As the agenda comes together items can be refined, tagged, and ordered by anyone and everyone. If needed, background information, such as hyperlinks, PDFs, Word documents, PowerPoint presentations, or Excel spreadsheets, can be attached to the agenda.

Notes can be linked to Outlook meetings, which pulls all the meeting details into the OneNote page. When the meeting organizer takes notes, they can be shared with all the meeting attendees. Having one set of notes helps reduce overlapping work and keeps everyone in sync.
To link notes, start in Outlook and open the meeting item. From there select the Meeting Notes button between the Scheduling Assistant and the Respond buttons. If you are not the meeting organizer, you cannot send notes to all the participants; however, you can still take notes on your own and share them.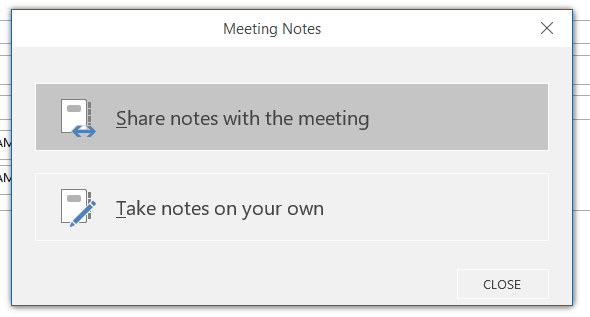 If you are the meeting organizer and want to add shared notes to the meeting invite, then you'll have an option to "Share notes with the meeting." When selected, hyperlinks are included at the bottom of the meeting invite content to view the notes. The first link will launch your default OneNote application to the notes page. The second link will go to OneNote.com to access the notes. Adding linked notes can be done when sending out the first invite or as an update later.

Sharing notes gets complicated when sharing with people outside of your organization. As a general rule, do not expect attendees outside your organization to have access to the live OneNote notes. The method of note sharing has recently changed. Previously, access was granted on a notebook level. Now access can be granted on a page-by-page basis. However, that new granular sharing access has not made it over to linked meeting notes.
Skype Meeting Bonus
As the meeting begins you can use the attendees' checkboxes to track who showed up. If it is a Skype for Business meeting, the checkboxes get automatically selected as participants join the call. Keep in mind that attendees who call into the meeting without Skype for Business will not be tracked automatically.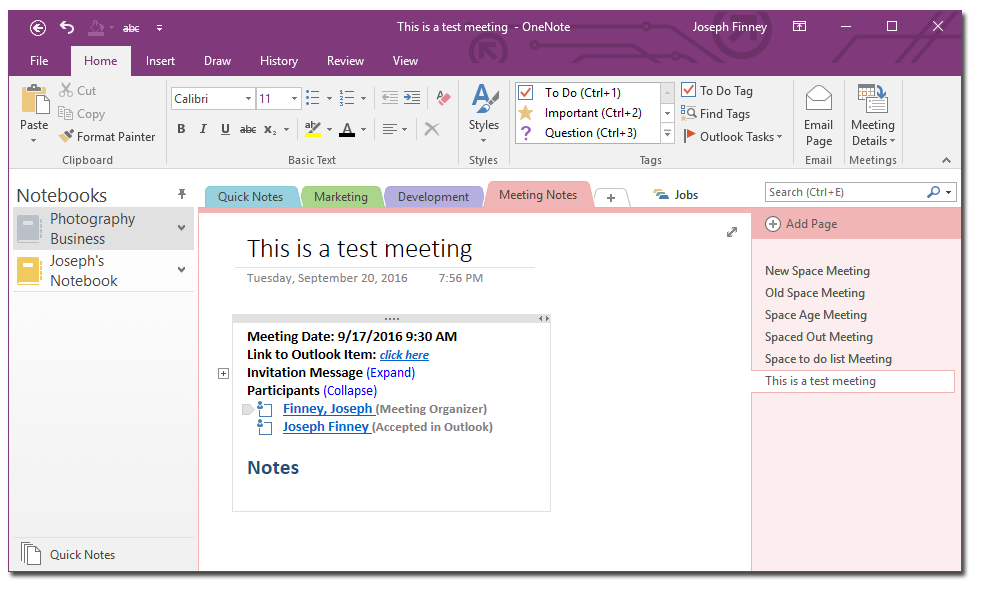 During a meeting more than one person can be editing the notes at once. Unfortunately, if note-taking overlaps at any point, OneNote will sometimes have conflicts. A notice will pop up and someone will have to tell OneNote which version of a page should be kept. While Word and PowerPoint were getting simultaneous co-authoring, OneNote was stuck with the old sporadic sync.
Keeping Notes Safe
After a meeting occurs, notes are still live for editing. Although this may give you pause when it comes to the meeting minutes' integrity, don't worry because OneNote does page versioning. Right-click on a page and select Show Page Versions. Several sub-pages with dates and author names will appear below the page showing the history of page edits. This helps to keep notes safe from accidental or malicious edits.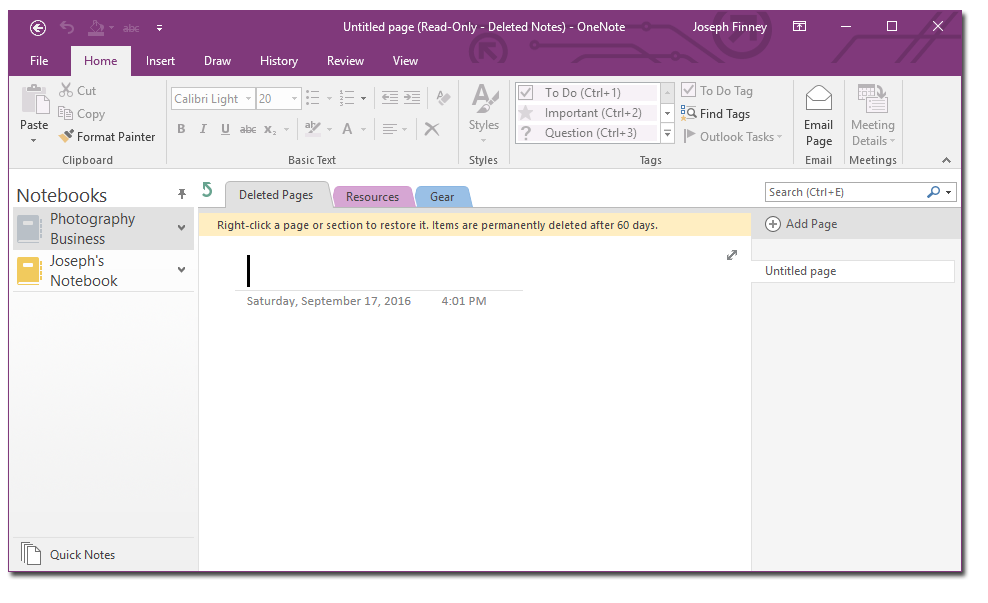 Accidental edits are one thing, but accidentally deleting a whole page can be tragic. Luckily in OneNote 2016 there is a recycling bin for every notebook. The recycling bin retains deleted pages for 60 days before they are permanently deleted. To access the recycle bin, right-click a notebook and select Notebook Recycle Bin. From there you can view and restore pages as you wish.
Hopefully you now have the know-how and confidence to become a meeting note-taking master. Now meetings can be productive, recorded, and shared with ease. OneNote is an amazing tool for taking notes in any setting. Walking out of a meeting more confused and disorganized than when you walked in is a terrible feeling. With OneNote, action items can be delegated, documents organized, and projects kept on track.