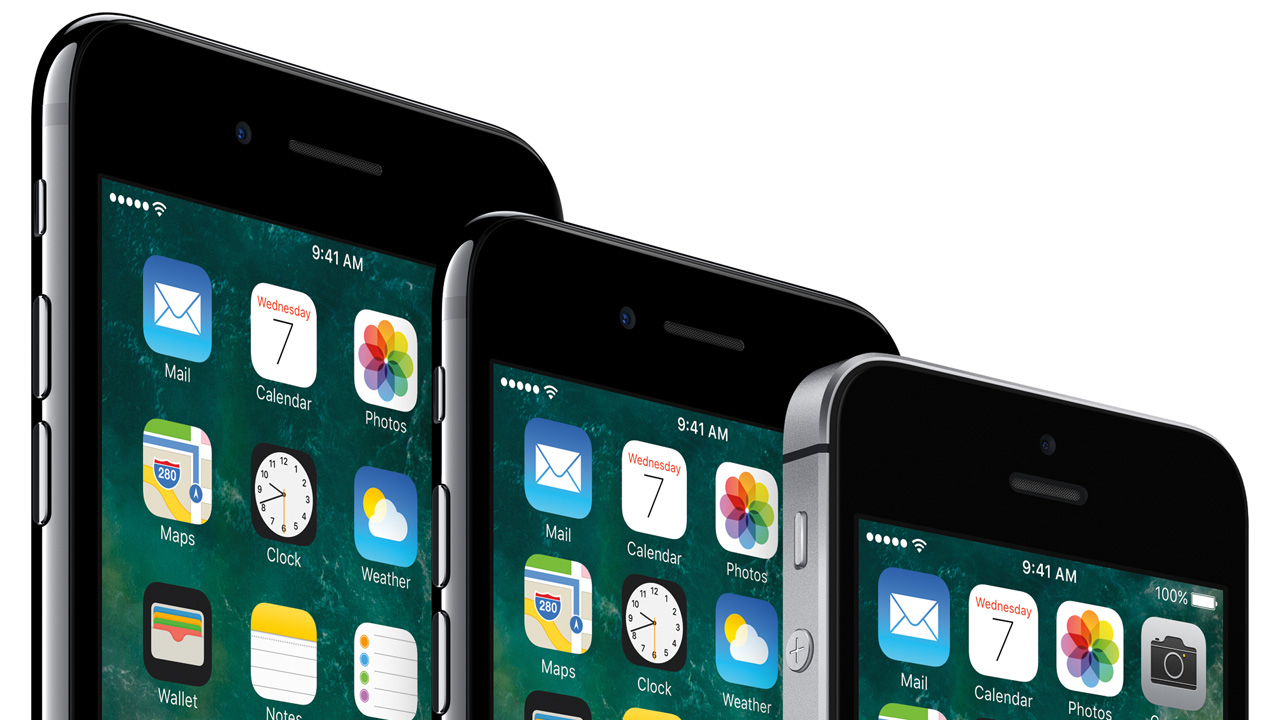 Apple sold fewer iPhones in the previous quarter than it did a year ago, the third quarterly decline in a row. But iPhone sales beat estimates, and the firm earned an astonishing $47 billion in revenues.
Apple chalked it up as a win.
"Our strong September quarter results cap a very successful fiscal 2016 for Apple," Apple CEO Tim Cook said in a prepared statement. "We're thrilled with the customer response to iPhone 7, iPhone 7 Plus and Apple Watch Series 2, as well as the incredible momentum of our Services business, where revenue grew 24 percent to set another all-time record."
A quick look at each of Apple's primary businesses:
iPhone. Apple's dominant smartphone business hit 45.5 million units in the quarter, down from the 48 million it sold in the same quarter a year ago, but ahead of estimates. As noted, this is the third quarter in a row in which iPhone sales fell year-over-year. And iPhone, with $20.2 billion in revenues, is responsible for fully 43 percent of Apple's revenues.
iPad. Apple's tablet business has been falling for over two years now, but it still posts impressive numbers: Unit sales were 9.3 million, down from 9.8 million a year ago. And iPad revenues were roughly flat, at $4.25 billion, compared to $4.27 billion a year ago. This suggests that the more expensive iPad Pro is having an impact.
Mac. With its PC lineup about two years overdue for a major overhaul, it's no wonder that sales fell almost 1 million units, from 5.7 million a year ago to just 4.8 million this year. Apple is set to announce new MacBook laptops later this week, and that should help turn things around. But even in its reduced state, Mac is a bigger business than iPad, with revenues of $5.7 billion. (That's down from $6.8 billion a year earlier.)
Services. Apple's services business—which includes online services like Apple Music and iCloud plus AppleCare, ApplePay, licensing, and other services—surged 24 percent in the quarter, jumping from $5 billion a year ago to $6.3 billion. That's good news, but this is also the only Apple business that actually grew this year.
Apple also reported that it generated $16.1 billion in cash flow in the quarter, a new record for the September quarter. "We also returned $9.3 billion to investors through dividends and share repurchases during the quarter and have now completed over $186 billion of our capital return program," Apple CFO Luca Maestri noted.
But the big news—which Apple predictably didn't note in its earnings report—is that Apple has finally seen its annual revenues fall year-over-year for the first time since 2001. This suggests that Apple has indeed peaked, and that the firm is moving into a new era of uncertainty.
That said, the immediate future looks bright: Apple expects revenues of about $77 billion in the current quarter. In the year-ago quarter, it reported $75.9 billion in revenues, a record.