Internet Explorer Mode and Other Enterprise Features Now Available for Testing in Microsoft Edge Insider Preview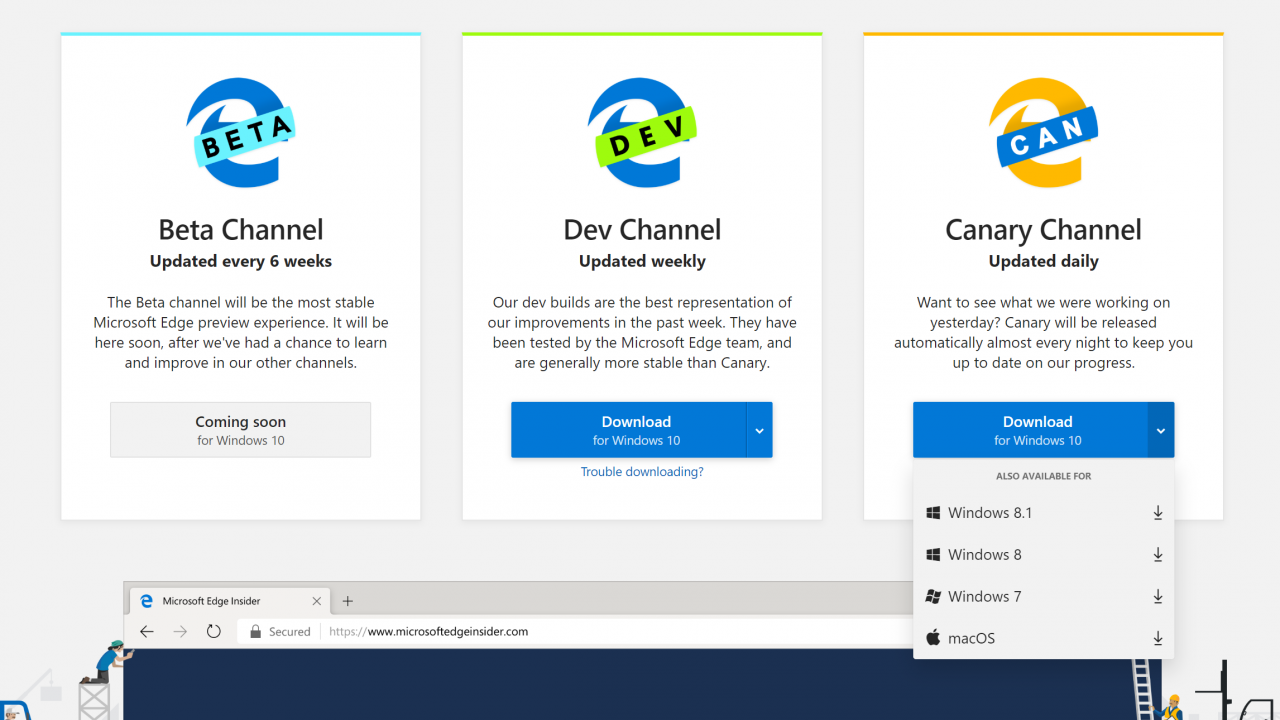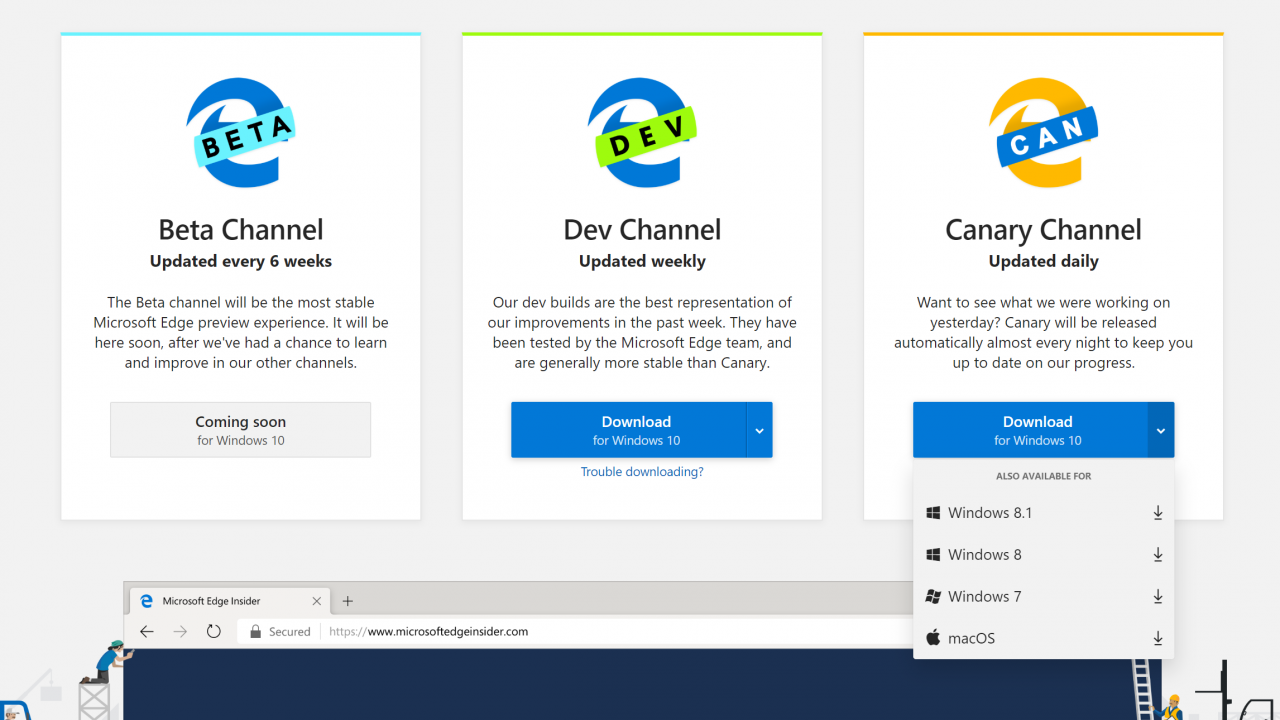 Announced back at its Build conference in May, Microsoft is adding a mode to the new version of Edge that will allow it to display websites designed to work with Internet Explorer (IE) 11. The idea is users can work with one browser to access both a modern web experience and legacy intranet sites that require IE. The new mode has made its way to the Canary branch for Edge Insiders and it lets you open a tab that renders the site using IE instead of the new Edge rendering engine, which is based on Chromium. The new mode will mean that enterprises don't need to manage two different browsers. A blog post by the Microsoft Edge team dated July 16th reads:
The team designed Internet Explorer mode to meet that need, with a goal of 100% compatibility with sites that work today in IE11, including full support for IE's doc modes, as well as ActiveX controls, like Silverlight and Browser Helper Objects (BHOs). In addition, Internet Explorer mode appears visually like it's just a part of the next Microsoft Edge, providing users with the latest UI features, like a smarter address bar and new tab page, and greater privacy controls for the modern web.
Microsoft is aiming to replace the existing version of Edge that ships in current versions of Windows 10, which uses Microsoft's own EdgeHTML rendering engine, with a new version that it has been testing since early 2019. Because much of the web is tested against Google's Chrome browser, Microsoft decided that the best way to provide a compatible and high-quality user experience in Windows 10 with its own browser was to rebuild Edge from scratch using Chromium as the underlying technology. The Edge browser for Android is also based on Chromium, so Microsoft already has experience building a browser around Google's tech.
Group Policy Support and Other New Enterprise Features Coming Soon
In the build released to Insiders this week, Microsoft is also including other enterprise features to help companies manage the new browser. Edge gets Group Policy support in this build, options to set stricter security requirements, and enterprise-grade PDF viewing. Microsoft is also promising to roll out several new features over the coming weeks, including integrated Microsoft Search, a new tab page with Office 365 links, and secure data synchronization.
IE mode also supports the Enterprise Site List feature that's already part of Windows 10. System administrators can define a list of sites that should always be opened using IE. These sites can now be automatically opened in Edge IE mode instead of Internet Explorer. You can download the offline installer files and Group Policy ADMX files here.
Microsoft Edge Deployment and Security
In addition to Group Policy support, Microsoft is also promising to make deployment and management easy with Mobile Device Management (MDM) policy settings so that the browser can be deployed and managed using Intune, and other MDM management tools, on Windows and macOS. Enterprises will be able to control the frequency of updates using policies to pause them; and use offline MSI and PKG installer packages to push updates to devices on a custom schedule.
Features currently supported in the shipping version of Edge, like Microsoft Defender SmartScreen, Application Guard, Azure AD Conditional Access, and Microsoft Information Protection, will also be ported to the new browser.
While IE mode is available only in the latest Canary channel release of Edge at the time of writing, Microsoft usually rolls Canary changes to the Dev channel quickly. So, I would expect to see IE mode appear in the Dev channel in the next week. If your organization is planning to adopt the new Edge browser, now would be a good time to start testing to see whether it meets your needs. With the speed at which Microsoft is adding new features, and the high quality and performance of current Dev channel builds, I'd expect Microsoft to make Edge generally available later this year or in the first quarter of 2020.