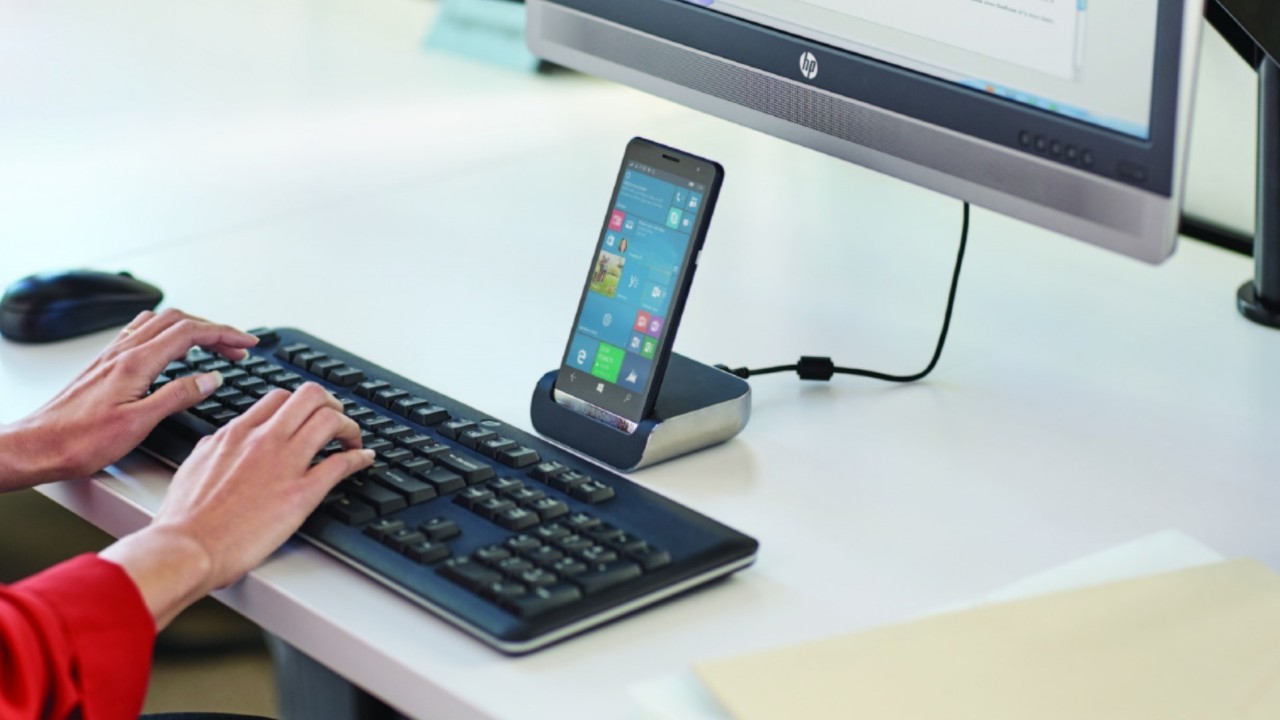 When Microsoft first showed off continuum, a feature that turns a phone into an experience that is similar to that of your desktop, it was only a matter of time before we saw someone take full advantage of this capability. At Mobile World Congress, HP is doing just that by announcing that Elite x3, a Windows 10 smartphone with big ambitions.
Earlier this month we saw Microsoft announce the Lumia 650, which they said was a business device but when compared to the Elite x3, it's not in the same league. This device is truly a bold step for HP and Windows phone and it is aimed solely at the business market.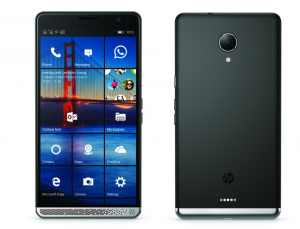 The phone is a premium smartphone with top end specs including Snapdragon 820 processor, 4GB of RAM, 64GB of storage, 5.96in display, at 2560×1140, 16MP rear camera, 8MP front facing, microSD, and USB type C. By all standards, the specs of this device are excellent.
But what separates this phone, aside from the fact that it is the best high-end device we have ever seen running the OS in some time, are the peripherals that HP is releasing with the phone.
The goal of this device is to be the only computer you need; available with the phone are a Mobile Extender and Desk Dock. The Mobile Extender is a laptop-like device with a 12.5in display that gives you a full keyboard for using the device out of the office without the need to bring a full laptop.
The Desktop Dock allows you to use your phone at a desk and it easily connects to a larger display and like the Mobile Extender, uses the phone to run all the apps.
What HP will be selling, and it won't arrive until this summer, is a phone with a laptop-like attachment and a desk dock that make your phone the only device you need to carry. For business users who only need email, PowerPoint and Excel, the Elite x3 could be the ideal device and because it is running Windows 10 Mobile, it can easily be provisioned by IT admins.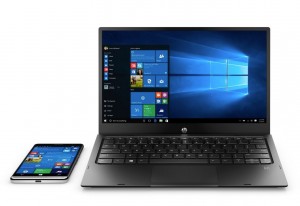 But what if you need an x86 app? HP has put some work into finding a solution for those users with HP Workspace – app catalog that enables you to access virtualized x86 apps. Every device will ship with Salesforce1, which reinforces that this phone is for the business world and is not targeted at consumers.
The image you see to the left is the Mobile Extender but the screen on the laptop-like device is that of Windows 10; the Mobile Extender will run the desktop instance of the feature, not full Windows 10.
I will be very curious to see how many companies adopt the Elite x3 because if a company currently hands out smartphones and laptops, this setup should allow any organization to save a few hundred dollars on hardware per employee. So, there is a value proposition to be had using this type of a setup, as long as performance is on-par with business demands.
HP has not announced a price for the phone or a release date, only saying this summer. Seeing as this is being heavily marketed at the corporate world, expect a price that calls for a premium compared to consumer oriented prices.