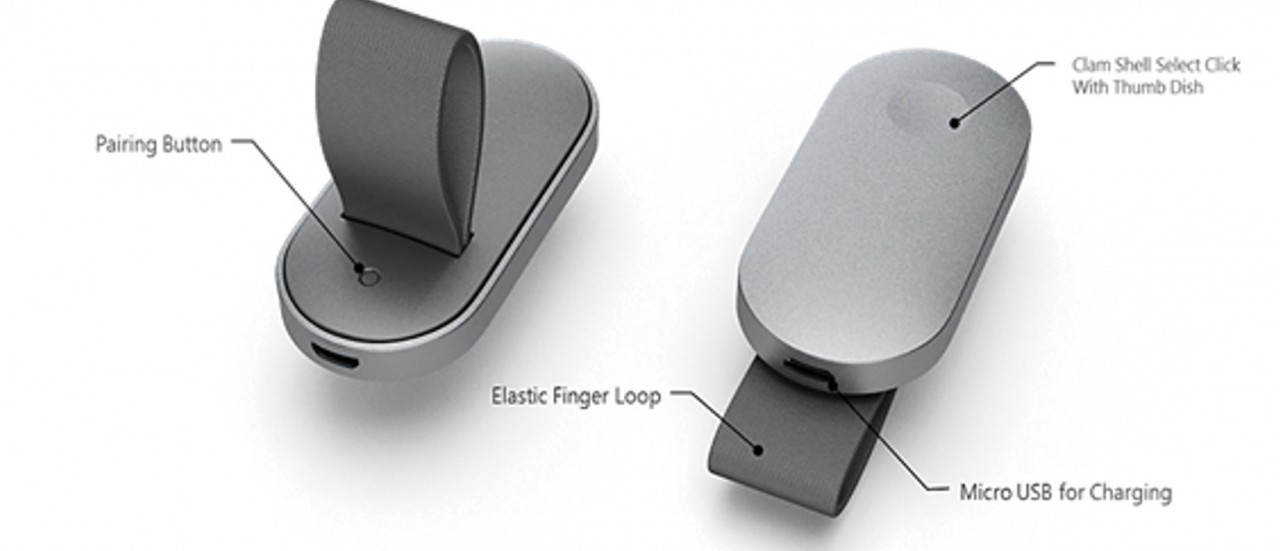 Starting early this year, Microsoft is going to be shipping out Hololens developer kits to independent teams to start building the first applications for the device. While the dev kits are not cheap, they will be the first of such devices to leave the Redmond campus to be used by third parties.
I have used a Hololens a couple of times now and one pain point of the device has been 'clicking' with your finger. It requires a pronounced gestures and doing this once or twice is fine, but doing it a significant number of times can be strenuous.
To erase this pain point, Microsoft will be releasing a Bluetooth clicker that will make interacting with content easier. You can see the device above and it has a micro USB port for charging, an elastic finger strap and dimple that is for your thumb to rest in.
It's unclear at this time if Microsoft plans to ship this peripheral with the Hololens or if they would sell them later. But, seeing as this device appears to be a low-cost item, I would think that it would come with the device to make the on-boarding experience as smooth as possible.
This is the first peripheral we have seen from Microsoft for the Hololens but it will likely not be the last. The company is highly optimistic about the product and will make sure it is fully supported with apps, peripherals and everything else needed to guarantee it has a successful consumer release once that day arrives.
Thanks for the tip, Walkingcat