Microsoft-owned GitHub is getting ready to retire Atom, an open-source text editor that debuted in 2011. The company detailed in a blog post that it's planning to archive the Atom repository and all other relevant repositories on December 15, 2022, in favor of the new Visual Studio Code.
For those unfamiliar, Atom is a cross-platform code editor that laid the foundation for the Electron framework. Electron influenced the development of some popular commercial applications such as Slack, Discord, Microsoft Teams, and Visual Studio Code (VS Code).
GitHub notes that there has been a significant decline in Atom's community involvement, and the software now appears less appealing as compared to other cloud-based services. As a result, the open-source project has only received maintenance and security updates during the past few months.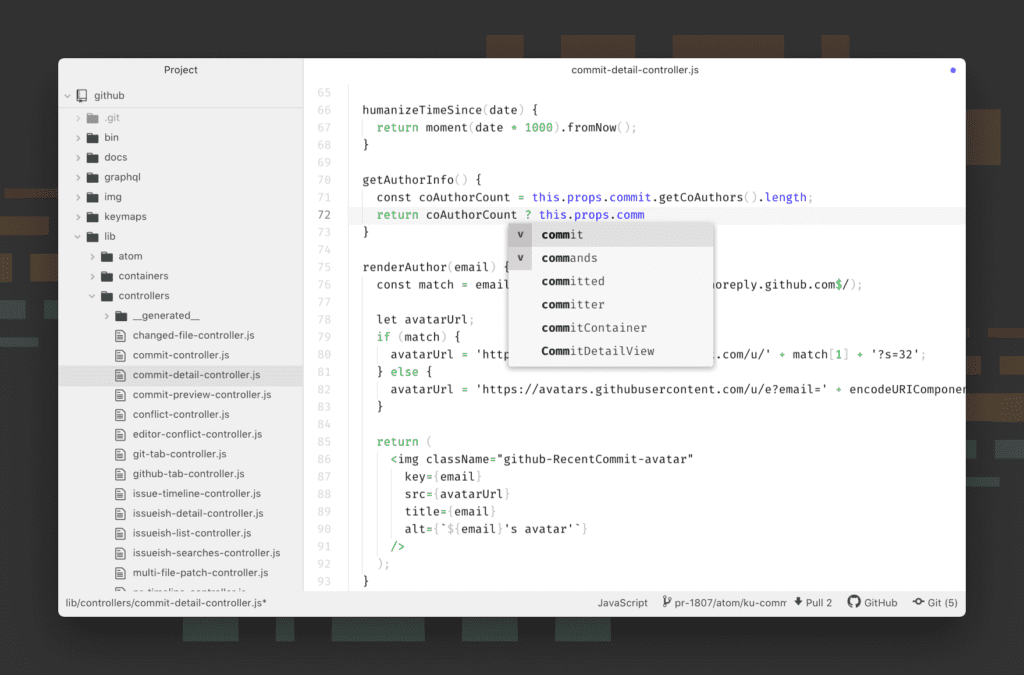 GitHub to shift focus on Visual Studio Code
It certainly isn't surprising that GitHub is sunsetting Atom, given that VS Code has become a popular tool for developers. The Stack Overflow developer survey conducted last year indicates that Atom is used by 71 percent of web developers. However, the usage of Atom is around 13 percent. Going forward, the company plans to focus on improving its cloud-based development solution GitHub Codespaces, which integrates Visual Studio Code.
"When we formally introduced Atom in 2014, we set out to give developers a text editor that was deeply customizable but also easy to use—one that made it possible for more people to build software. While that goal of growing the software creator community remains, we've decided to retire Atom in order to further our commitment to bringing fast and reliable software development to the cloud via Microsoft Visual Studio Code and GitHub Codespaces," GitHub explained in a blog post.
Microsoft will allow users to export their projects to any other code editor until December 1, and all Atom repositories will be automatically archived after that date. Meanwhile, Atom's source code will remain available for developers who want to contribute to the project.